Oesophageal Cancer Symposium 2017: Speakers
Our scientific programme features presentations, workshops and short 'soap-box' talks from world-leading oesophageal cancer researchers, and experts from allied disciplines. There will also be plenty of opportunities to network.
Speakers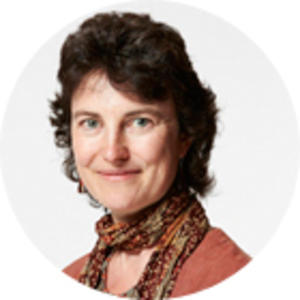 Professor Rebecca Fitzgerald
Title: Speaker and organising committee
Country: UK
Organisation: Cambridge Cancer Centre
Rebecca Fitzgerald is an MRC Programme Leader (tenure) at the MRC Cancer Unit, and an Honorary Consultant in Gastroenterology and General Medicine at Addenbrooke's Hospital, Cambridge. She also holds a personal chair in Cancer Prevention at the University of Cambridge. She studied Medicine at Cambridge University and gained her MD in 1997 following a period of research at Stanford University, California, with Professor George Triadafilopoulos. Her postdoctoral training took place at the Department of Adult and Paediatric Gastroenterology, St Barts and The Royal London School of Medicine and Dentistry with Professor Michael Farthing, funded by an MRC Clinician Scientist award.
Rebecca was awarded the prestigious Westminster medal and prize for her first proof of concept work on the Cytosponge and associated assays for diagnosing Barrett's oesophagus in 2004. This also received an NHS Innovation prize in 2011. She received a Lister Prize Fellowship in 2008, and in 2013 Rebecca was awarded an NIHR Research Professorship to facilitate translational research for patient benefit. In recognition of her work she was appointed Goulstonian Lecturer by the Royal College of Physicians and was awarded the Sir Francis Avery Jones Medal from the British Society of Gastroenterology. Rebecca currently holds an NIHR Research Professorship, and in 2013 was elected as a Fellow of the Academy of Medical Sciences.
Rebecca has a plethora of teaching experience and is a Member of the Institute of Learning and Teaching. She is Director of Medical Studies for Trinity College Cambridge, and is involved with undergraduate and clinical teaching. She has a wealth of lecturing experience including radio broadcasts for BBC Radio 4 and ABC Radio Australia, Health of the Nation. Rebecca is committed to bringing research advances into clinical practice and inspiring other researchers to do likewise.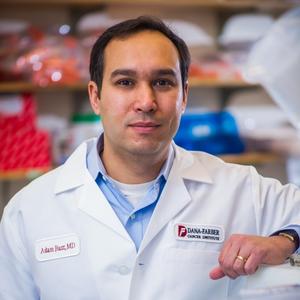 Professor Adam Bass
Title: Speaker
Country: USA
Organisation: Dana-Farber Cancer Institute
Professor Bass MD is a physician-scientist at the Dana-Farber Cancer Institute at Harvard Medical School and an Associate Member of the Broad Institute. His research team has worked to map the genomic aberrations present in esophageal and gastric cancer. Furthermore, his team is mechanistically evaluating key somatic alterations in these cancers and working to develop therapeutic strategies for specific subsets of these diseases.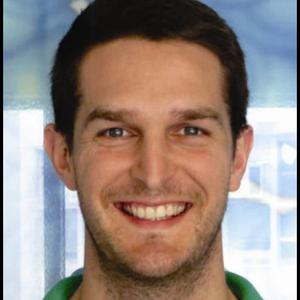 Dr Nick Clemons
Title: Chair
Country: Australia
Organisation: Peter MacCallum Cancer Centre
Dr Nick Clemons (PhD) is Head of the Tumourigenesis & Cancer Therapeutics lab at the Peter MacCallum Cancer Centre and Senior Honorary Fellow in the Sir Peter MacCallum Department of Oncology at University of Melbourne. His research focuses on defining functional drivers of oesophageal tumourigenesis and developing novel therapeutic strategies, including recent work targeting mutant p53.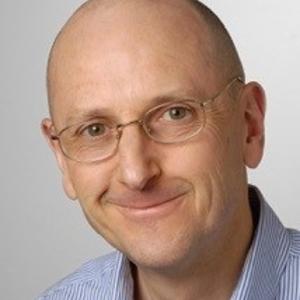 Dr Gian Paolo Dotto
Title: Speaker
Country: USA
Organisation: Massachusetts General Hospital
Dr. Dotto received his MD from the University of Turin, Italy, in 1979, and his PhD in Genetics from the Rockefeller University, New York, in 1983. After postdoctoral training with Robert A. Weinberg at the Whitehead Institute/MIT in Cambridge, Mass., in 1987 Dr. Dotto joined Yale University, New Haven, Connecticut, as assistant professor of Pathology. In 1992 he was promoted to the rank of associate professor and soon after moved to Harvard Medical School, as associate professor of Dermatology in the newly established Cutaneous Biology Research Center. In 2000 he was promoted to the rank of Professor at Harvard Medical School and Biologist at Massachusetts General Hospital. In 2002 he accepted a position of Professor in the Department of Biochemistry at the University of Lausanne, while retaining his position of Biologist at Massachusetts General Hospital. He has been elected to the European Molecular Biology Organization (2011), the Academia Europaea (2012) and the Leopoldina German National Academy of Sciences (2014). He is the recipient of a number of awards, including the American Skin Association Achievement Award (2012) and an ERC Advanced investigator grant award (2013). Dr. Dotto is also the founder of a new cancer prevention initiative as described on this website: http://www.icpi-web.org.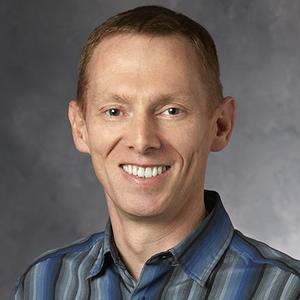 Dr Andrew Gentles
Title: Speaker
Country: USA
Organisation: Biomedical Informatics Research Institute
Dr Gentles is an Assistant Professor of Medicine at Stanford University, within the Biomedical Informatics Research Institute. His original training was in physics and theoretical physics. Following his graduate school degree he undertook a postdoctoral fellowship in population and evolutionary genetics at the Queen's Medical Centre, University of Nottingham.
His interests are in systems biology of cancer, particularly the integration and analysis of different types of data, such as genomic data and clinical outcomes. Over the past few years, this has led to several major projects to identify prognostic and predictive biomarkers in diffuse large B-cell lymphoma, acute myeloid leukemia, and non small-cell lung cancer. The culmination of this was a meta-analysis across many cancer datasets in the public domain. In this we analyzed the association between gene expression data and overall survival for over 35000 patients, identifying many similarities across cancer types – as well as differences. The latter largely reflected the influence of the immune system on patient survival, revealing a complex pattern in which inferred infiltration of different immune cell populations positively or negatively impacted outcomes regardless of treatment regimens.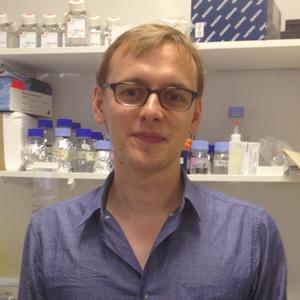 Professor Trevor Graham
Title: Speaker
Country: UK
Organisation: Evolution and Cancer Laboratory at Barts Cancer Institute
Professor Graham leads the Evolution and Cancer laboratory at the Barts Cancer Institute, QMUL in London, UK. The lab focuses on measuring the dynamics and drivers of somatic evolution in human tissues, particular in the gastrointestinal tract, and tries to use these measures to better predict prognosis and optimise treatment regimes.
Trevor's background is in mathematics, and during his doctoral and postdoctoral training he ventured into the wet-lab where he learnt molecular biology approaches (mainly genetics) for studying cancer evolution. His multidisciplinary lab combines expertise in both theory (maths, physics, computer science, evolutionary biology) together with empirical measurement (molecular genetics, histopathology, bioinformatics) and it is this unique synergy of skills that provides the underpinning to the laboratory's work.
Trevor's recent work has focused on longitudinal measurement of the evolutionary dynamics within Barrett's Oesophagus, and using the measures to predict which patients are at increased risk of oesophageal cancer.
http://www.bci.qmul.ac.uk/staff/item/trevor-graham
https://sites.google.com/site/nottrevorgraham/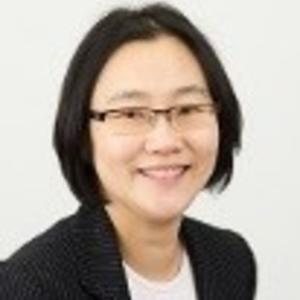 Professor Vicky Goh
Title: Speaker
Country: UK
Organisation: Cancer Imaging at the Division of Imaging Sciences & Biomedical Sciences, KCL
Professor Vicky Goh graduated from the University of Cambridge and is the Chair of Cancer Imaging at the Division of Imaging Sciences & Biomedical Sciences, King's College London and Honorary Consultant Radiologist at Guy's and St Thomas' Hospitals, London. Her research encompasses functional imaging, tumour heterogeneity, and therapy response assessment with a focus on gastrointestinal and genitourinary cancers, and is funded by the NIHR, CRUK, Prostate Cancer UK, RCR and King's Health Partners Charity.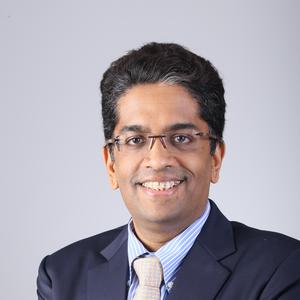 Dr Narayanan Gopalakrishna Iyer
Title: Speaker
Country: Singapore
Organisation: National Cancer Centre and Singapore General Hospital
Dr Gopal Iyer graduated top of his medical school class at National University of Singapore in 1998 and subsequently went on to complete his PhD under the supervision of Dr Carlos Caldas at the University of Cambridge, in the nascent field (then) of histone modifying enzymes. He completed his training as a general surgeon at Singapore General Hospital, and underwent two separate head and neck surgical fellowships at Royal Prince Alfred Hospital, Australia and Memorial Sloan-Kettering Cancer Centre, in the process endured the hard life in Sydney and New York City, respectively. At the end of his fellowship at MSKCC, he was awarded the Michael Burt award for being the best fellow in the surgical division both in terms of operative skill and research output.
Dr Iyer is currently chief of head and neck surgery in National Cancer Centre and Singapore General Hospital and Head of the SingHealth Duke-NUS Head and Neck Centre. He has extensive experience in the surgical management of head and neck cancers, including complex resections and reconstructions of cancers involving the oral cavity, oropharynx, larynx, hypopharynx, nasopharynx, paranasal sinuses and neck. During his 'spare time' he tries to do some research focussed on novel therapeutic strategies in head and neck cancers using ex vivo patient-derived tumour models to study treatment sensitivity, resistance and metastases. These have led him down some surprising paths including cancer stem cells, RNA biology and single cell genomics. To date, he has published over 60 peer-reviewed publications, 7 book chapters and has obtained more than $4 million dollars in research grants.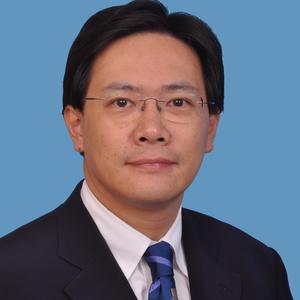 Professor Simon Law
Title: Speaker
Country: Hong Kong
Organisation: The University of Hong Kong
MBBChir (Cantab), MS (HK), MA, FRCSEd, FCSHK, FHKAM, FACS.
Simon Law graduated from the University of Cambridge in England in 1987 with First Class Honours. He received his post-graduate training at the Department of Surgery at The University of Hong Kong as well as undertaking a fellowship in foregut surgery with Tom DeMeester at the University of Southern California. He became Clinical Professor in Surgery in 2005. He is currently Cheung Kung-Hai Professor in Gastrointestinal Surgery, and Chief of the Division of Esophageal and Upper Gastrointestinal Surgery at The University of Hong Kong.
Professor Law is a council member of the College of Surgeons of Hong Kong. He served as the Chairman of the General Surgery Board and the Chief Examiner of the Joint Fellowship Examination of the Royal College of Surgeons of Edinburgh and The College of Surgeons of Hong Kong. He was also member of the Training Accreditation Committee of China Programs, responsible for accreditation for surgical training programs in China for the two Colleges. He is past president of the Hong Kong Society of Upper Gastrointestinal Surgeons, and a member of the Education and Accreditation Committee of the Medical Council of Hong Kong. He has been playing an active role in many international societies; such as Executive Council Member of the International Society of Digestive Surgery (ISDS), Asia Representative of the Member Services Committee of the Society for Surgeons of the Alimentary Tract (SSAT). He is the current Secretary of the Hong Kong China Chapter of the American College of Surgeons. He is regularly involved in scientific committees for international congresses. Notably for international collaborations, he is a member of the World Wide Esophageal Cancer Collaboration, and is also involved in the Esophagectomy Complications Consensus Group, an international group of surgeons providing an infrastructure to standardize international data collection for complications after esophagectomy. He is also a member of the Research and Database Committee of the International Society of Diseases of the Esophagus. He is a honorary fellow of the American Surgical Association.
He has concentrated his experience and research in upper gastrointestinal tract disorders, with emphasis on esophageal and gastric cancers, motility disorders and gastro-esophageal reflux disease in Asia. He has focused on endoscopic diagnostic and treatment techniques on foregut diseases, the development of the safe use of minimally invasive surgical methods including minimally invasive esophago-gastric resections, and multidisciplinary treatments of esophageal and gastric cancers. He has published 237 articles, including those in Annals of Surgery, Gut, and Nature Genetics. He also has 33 book chapters under his authorship, including those in Mastery of Surgery, Maingot's Abdominal Operations, Pearson's Thoracic and Esophageal Surgery and Shackelford's Surgery of the Alimentary Tract. He is associate editor of the Diseases of the Esophagus, and member of the editor board in 15 other journals, including Annals of Surgery, JAMA Surgery, Surgery, Annals of Surgical Oncology, and World Journal of Surgery. He has been invited as visiting professor and to deliver keynote and plenary lectures worldwide. In total he has spoken nationally and internationally on over 260 occasions.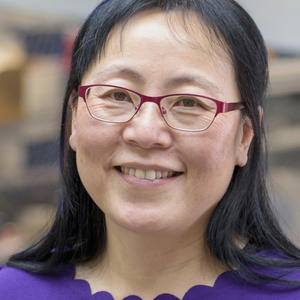 Professor Xin Lu
Title: Speaker
Country: UK
Organisation: Ludwig Institute of Cancer Research Oxford Branch
Xin Lu is Director of the Ludwig Institute of Cancer Research Oxford Branch and Professor of Cancer Biology at the University of Oxford. She is an elected Member of the European Molecular Biology Organisation (EMBO), Fellow of the Academy of Medical Sciences (FMedSci), Fellow of the Royal College of Pathologists (FRCPath) and Fellow of the Royal Society of Biology (FRBS). Xin Lu is a world-expert in the tumour suppressor protein p53 and her studies were among the first to show that p53 senses DNA damage, how p53 responds to oncogene activation and that DNA damage-induced p53 is transcriptionally active. One of her most significant contributions to cancer research has been the discovery of a new family of regulators of p53, the ASPP family of proteins (ASPP1, ASPP2 and iASPP). She has a major current research focus on upper gastrointestinal tract cancers, investigating molecular mechanisms underlying cancer initiation and progression.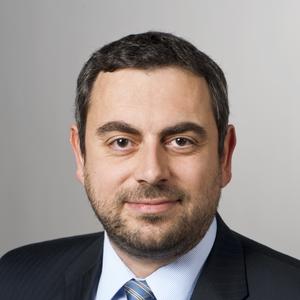 Professor Vasilis Ntziachristos
Title: Speaker
Country: Germany
Organisation: Helmholtz Zentrum Munchen
Professor Ntziachristos Ph.D. is a Professor of Medicine and Electrical Engineering, the Director of the Chair for Biological Imaging (CBI) and of the Munich School of Bioengineering (MSB) at the Technical University of Munich and the director of the Institute for Biological and Medical Imaging (IBMI) at the Helmholtz Zentrum Munchen. He received the Diploma in Electrical Engineering and Computer Science from the Aristotle University of Thessaloniki, Greece, M.Sc. and Ph.D. degrees in Bioengineering from the University of Pennsylvania in Philadelphia PA and served as faculty at Harvard University and the Director of the Laboratory for Bio-optics and Molecular Imaging at the Massachusetts General Hospital. Professor Ntziachristos regularly serves as chair in international meetings and councils and in the editorial boards of several scientific journals. He has received numerous awards and distinctions, including the Gold Medal from the Society for Molecular Imaging (2015), the Gottfried Wilhelm Leibniz prize (2013), the Erwin Schrödinger Award (2012) and was named one of the world's top innovators by the Massachusetts Institute of Technology (MIT) Technology Review in 2004.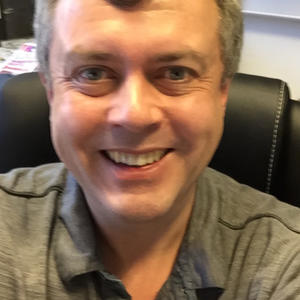 Professor Neil Perkins
Title: Speaker
Country: UK
Organisation: University of Newcastle
Professor Perkins PhD was completed in Graham Goodwin's laboratory at the Chester Beatty Laboratories, Institute of Cancer Research, London in 1990. This work concerned the investigation of chicken beta globin gene expression and resulted in the identification of the transcription factor that later became known as GATA1. From 1990 to 1996 he was a postdoctoral researcher in Gary Nabel's laboratory, at the Howard Hughes Medical Institute at the University of Michigan, where his interest in the NF-κB transcription factor family began. Much of his postdoctoral work concerned the ability of NF-κB to function as a regulator of human immunodeficiency virus (HIV) 1. In 1996 he moved to Dundee to start his own research group, before moving to Bristol in 2008 and then Newcastle in 2010 where he is the Professor of Gene Expression and Signalling.
His laboratory is interested in how NF-κB subunits are regulated by oncogenes, tumour suppressors and stimuli associated with cancer development and therapy. A theme emerging from these studies has been the importance of context for NF-κB activity and how subunits can both repress as well as activate gene targets, leading to alterations in cell fate. They have revealed the importance of post-translational modifications in controlling these activities and argued that the activity of parallel signalling pathways have a critical role in determining NF-κB dependent transcriptional output. Based on this work, together with that from other researchers, he proposes that the concerted action of tumour suppressors functions to keep the oncogenic activities of NF-κB subunits in check and that loss of tumour suppressor activity during tumour development is required to unleash these anti apoptotic and pro-metastatic activities in malignant cancer cells.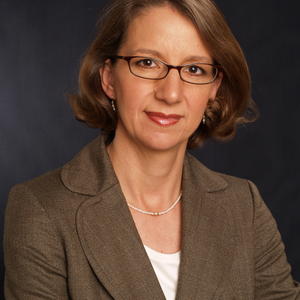 Professor Rebecca Richards-Kortum
Title: Speaker
Country: USA
Organisation: Department of Bioengineering at Rice University
Professor Richards-Kortum is the Malcom Gillis University Professor, Professor of Bioengineering and ECE at Rice University, director of Rice 360°: Institute for Global Health Technologies, and founder of the Beyond Traditional Borders initiative at Rice University. She joined Rice in 2005, and has served two terms as chair of the bioengineering program (2005-2008; 2012-present).
Professor Rebecca Richards-Kortum's research and teaching focus on developing low-cost, high-performance technology for low-resource settings. She is known for providing vulnerable populations in the developing world access to life-saving health technology, focusing on diseases and conditions that cause high morbidity and mortality, such as cervical and oral cancer, premature birth, and malaria. Richards-Kortum is also leading a multi-institutional team to develop a package of 17 life-saving neonatal technologies, designed for low-resource settings while providing the same efficacy a related technologies used in North America, but at a fraction of the cost
Richards-Kortum's research has led to the development of 40 patents and more than 310 refereed research papers.
Richards-Kortum is a member of the US National Academy of Sciences, the National Academy of Engineering, and the Academy of Arts and Sciences. She was one of the twenty-three 2016 MacArthur Fellows named by the John D. and Catherine T. MacArthur Foundation. She also received the highest honor from The American Institute for Medical and Biomedical Engineering (AIMBE) in 2016, the Pierre Galletti Award. She was named a Howard Hughes Medical Institute Professor in 2002 and 2006. Together with Maria Oden, she received the Lemelson-MIT Award for Global Innovation in 2014.
She received a B.S. in Physics and Mathematics from the University of Nebraska, a M.S. in Physics from the Massachusetts Institute of Technology, and a Ph.D. in Medical Physics from the Massachusetts Institute of Technology.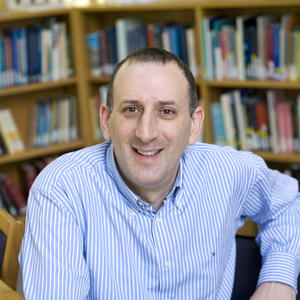 Professor Peter Sasieni
Title: Speaker
Country: UK
Organisation: Wolfson Institute of Preventive Medicine at QMUL
Professor Peter Sasieni is an epidemiologist with 25 years' experience in cervical cancer screening research. He is currently Professor of Biostatistics and Cancer Epidemiology in the Wolfson Institute of Preventive Medicine at Queen Mary University of London, and Director of the Cancer Research UK funded Cancer Prevention Trials Unit.

Professor Sasieni's research includes both methodological issues related to the design and analysis of clinical trials and epidemiological studies, as well as clinical studies of cancer screening and chemoprevention with particular interest in cervix cancer. He has a Cancer Research UK programme grant to study "Cancer Screening and Statistics", and is Vice Director of the Department of Health's Policy Research Unit in Cancer Awareness, Screening and Early Diagnosis. He sits on a number of advisory committees (including the Advisory Committee on Cervical Screening in England) and grant award committees.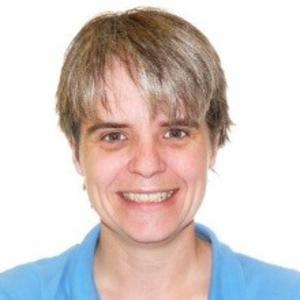 Dr Nic Waddell
Title: Speaker
Country: Australia
Organisation: QIMR Berghofer Medical Research Institute
Dr Nic Waddell is head of the Medical Genomics group and deputy coordinator of the Genetics and Computational Biology Department at QIMR Berghofer Medical Research Institute in Australia. She completed her PhD at the University of Leicester in 2003. She is an NHMRC Career Development Fellow, cancer researcher and bioinformatician who is an expert in the interpretation of multiple data types, including next generation sequence data. She is a member of the International Cancer Genome Consortium (ICGC) project and has played a key role in all three Australian ICGC projects (pancreatic, ovarian and melanoma). She leads the genomics of several other cancer projects in Australia including oesophageal cancer and mesothelioma. She has published in high impact journals: Nature (n=7), Nature Genetics (n=2), Nature Communications (n=2) and Gastroenterology (n=1). Her research focuses on the identification of mutational processes and therapeutic opportunity in cancer, and she has a passion for seeing genomics implemented into the clinic.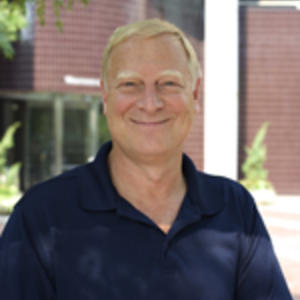 Dr Richard Young
Title: Speaker
Country: USA
Organisation: Whitehead Institute and MIT
Dr Young studies gene regulatory circuitry in health and disease. His research accomplishments range from the development of genome-wide analysis technologies to discovery of the core regulatory circuitry of human embryonic stem cells. Dr. Young received his Ph.D. in Molecular Biophysics and Biochemistry at Yale University, conducted postdoctoral research at Stanford University and joined Whitehead Institute and MIT in 1984. He has served as an advisor to the National Institutes of Health, the World Health Organization, the Vatican and numerous scientific societies and journals. Dr. Young has founded and advised companies in the biotechnology and pharmaceutical industry and is currently a member of the Board of Directors of Syros Pharmaceuticals and Marauder Therapeutics. His honors include Membership in the National Academy of Sciences, the Chiron Corporation Biotechnology Research Award, Yale's Wilbur Cross Medal, and in 2006 Scientific American recognized him as one of the top 50 leaders in science, technology and business.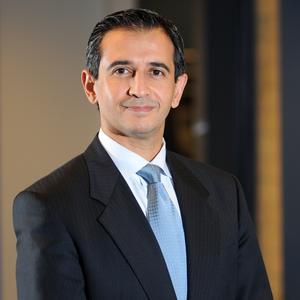 Dr Hashem B. El-Serag
Title: Speaker
Country: USA
Organisation: Department of Medicine, Baylor College of Medicine
Dr. El-Serag obtained his medical degree from Al-Arab Medical University in Libya, completed his internship and residency in internal medicine (1995) at Greenwich Hospital, Yale University, Connecticut, and completed a fellowship in clinical gastroenterology (1997) at the University of New Mexico, Albuquerque, New Mexico, where he also earned a master's degree in public health (1998). In 1999, Dr. El-Serag joined the Michael E. DeBakey VA Medical Center and Baylor College of Medicine in Houston, where he become chief of the Section of Gastroenterology and Hepatology (2007-2016), leader of the clinical epidemiology and outcomes program at Houston Center for Quality of Care and Utilization Studies (2005-2013), leader of Cancer Prevention and Population Sciences at Dan L Duncan Cancer Center (2009-2015) and Director of NIH funded Texas Medical Center Digestive Disease Center (2013-to date). Effective January 1, 2017 he will be the new Chairman of the Department of Medicine, Baylor College of Medicine.
His research focuses on the clinical epidemiology and outcomes of several digestive disorders, including GERD, Barrett's esophagus, esophageal adenocarcinoma, hepatocellular carcinoma and hepatitis C. His seminal work on hepatocellular carcinoma, "Rising Incidence of Hepatocellular Carcinoma in the United States," was published in 1999 in the New England Journal of Medicine and has been cited more than 3000 times. Dr. El-Serag has more than 400 published articles. Several of his studies were published in notable journals, such as the New England Journal of Medicine, Annals of Internal Medicine, Gastroenterology, Hepatology, and Gut. Dr. El-Serag has obtained more than 50 research grants including multiple continuous funding from the National Institutes of Health and Veteran Affairs, Cancer Prevention Research Institute of Texas (CPRIT) as well as several grants from professional societies, foundations, and industry
He has assumed several leadership roles in national organizations including the current Editor in Chief for Clinical Gastroenterology and Hepatology (2012-2017). He is an elected member of the American Society for Clinical Investigators (ASCI) and the Association of American Physicians (AAP), and names by Thompson Reuter in 2014 as one of World Most Influential Scientific Minds, in the area of Clinical Medicine.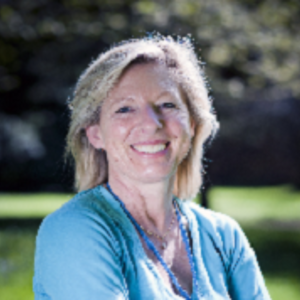 Dr Fiona Walter
Title: Speaker
Country: UK
Organisation: University of Cambridge
Dr Fiona Walter is a GP and Principal Researcher/Reader in Primary Care Cancer Research at the University of Cambridge, UK; she also has an honorary professorship at the University of Melbourne, Australia. Her group works across the primary care cancer continuum, from prevention, screening, early detection and diagnostics, to post-treatment care. Current studies on oesophageal cancer include the MRC-funded POSTCARD study, a mixed-methods evaluation of patient pathways to diagnosis, and the Cancer Research UK-funded ECASS trial, an exploratory trial comparing use of electronic clinical decision support for suspected oesophago-gastric cancer in primary care with usual care.
Fiona chairs the National Cancer Research Institute's Primary Care Clinical Studies Group's Early Diagnosis sub-group, and leads the International Cancer Benchmarking Partnership's Primary Care Clinical Committee. She is also on the steering committees for the Cambridge Cancer Centre's Early Detection programme and the Primary Care International Cancer Research Group (Ca-PRI).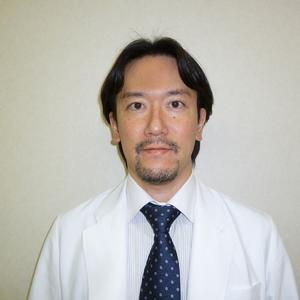 Dr Satoru Nonaka
Title: Speaker
Country: Japan
Organisation: National Cancer Center Hospital
Dr Nonaka is currently based in the Endoscopy Division at the National Cancer Center Hospital, Tokyo, Japan. His research interests are in gastrointestinal endoscopy, diagnosis and treatment of upper GI.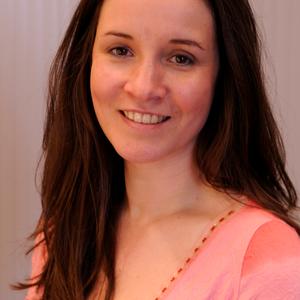 Dr Maria Alcolea
Title: Speaker
Country: UK
Organisation: Cambridge Stem Cell Institute
Maria is a cell biologist who has focused on understanding the behaviour of stem and progenitor cells using the mouse oesophagus as a model to unveil the basic rules underlying squamous epithelial cell fate. Maria's work in the field has revealed how normal cell behaviour is drastically altered in response to injury. More recently she has shown how progenitor cells alter and adapt their behaviour as a result of preneoplastic mutations, reflecting the remarkable epithelial plasticity. Investigating the cellular and molecular mechanisms governing this dynamic cell behaviour, and the potential implications for early cancer development represent Maria's main interests.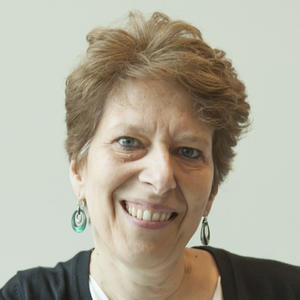 Dr Caroline Hill
Title: Speaker
Country: UK
Organisation: Francis Crick Institute
Dr Caroline Hill studies TGF- superfamily signalling in the context of early vertebrate development and cancer. Her work aims to understand the mechanism of signalling, how these signalling pathways are regulated and function in embryonic development, and how they are hijacked by tumour cells to promote the growth of primary tumours and metastasis to distant sites. Dr Hill got her Ph.D from the University of Cambridge UK, did her postdoctoral work at the Imperial Cancer Research Fund in London, and established her own lab in 1995 at the UCL branch of the Ludwig Institute for Cancer Research. She moved to the Cancer Research UK London Research Institute in 1998, and got tenure in 2002. In 2016 she moved to the newly founded Francis Crick Institute in London. She is a member of EMBO, and a fellow of the European Academy of Cancer Sciences.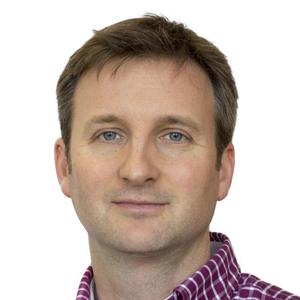 Dr Matthew Garnett
Title: Speaker
Country: UK
Organisation: Wellcome Trust Sanger Institute
Mathew Garnett, PhD leads the Translational Cancer Genomics laboratory and Genomics of Drug Sensitivity in Cancer Project at the Wellcome Trust Sanger Institute, Cambridge UK. He aims to understand how genetic changes contribute to cancer and to identify molecular biomarkers that will improve the development of new cancer therapies using high-throughput chemical and genetic screens in cancer cell lines and organoids.
Mathew is also a member of the scientific leadership team for Open Targets which aims to use genome scale experiments and analysis to evaluate new therapeutic targets.
After obtaining a BSc in Biochemistry (Hons.) at the University of British Columbia, Canada, Mathew completed his PhD with Prof. Richard Marais at the Institute of Cancer Research (London, UK) on the characterisation of BRAF as a cancer gene. In 2005 Mathew moved to the laboratory of Prof. Ashok Venkitaraman (Cambridge, UK) for his post-doctoral research, where he discovered a new regulator of cell division. Mathew joined the Sanger Institute in 2009. Contact: mg12@sanger.ac.uk.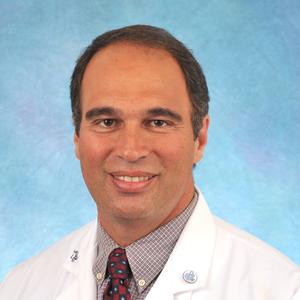 Dr Nicholas Shaheen
Title: Speaker
Country: USA
Organisation: University of North Carolina
Nicholas J. Shaheen, MD, MPH is the Bozymski-Heizer Distinguished Professor of Medicine at the University of North Carolina School of Medicine, and Chief of the Division of Gastroenterology and Hepatology at UNC. Dr. Shaheen is a recognized expert in esophageal diseases. His research and clinical interests center on gastroesophageal reflux disease, and pre-cancerous and cancerous conditions of the esophagus. He has authored greater than 300 publications in these areas. Dr. Shaheen is author of multiple national guidelines in Barrett's esophagus, GERD and eosinophilic esophagitis. He has served as senior associate editor for the American Journal of Gastroenterology, and on multiple other editorial boards. Dr. Shaheen receives research funding from the National Institutes of Health, multiple societies, and private and public foundations.
Professor Andy Sharrocks
Title: Chair
Country: UK
Organisation: University of Manchester
Andrew Sharrocks obtained his Batchelor's degree in Biochemistry and PhD in molecular biology at the University of Sheffield, UK. He carried out postdoctoral work on transcription factor function, first in prokaryotes and then in mammalian systems at the Max Planck Institute, Freiburg Germany. He then started his own group studying eukaryotic transcriptional regulation at Newcastle University, UK and has continued this work in his current position as a Professor of Molecular biology at the University of Manchester, UK. His major discoveries have been in the area of MAP kinase signalling to the nucleus and late cell cycle control mechanisms. His work has also impacted on our understanding of protein modification by SUMO and more recently he has studied the transcriptional regulatory networks involved in Oesophageal cancer. His work has been recognised by numerous awards, including the Biochemical society Colworth medal, BACR/Zeneca Young scientist of the year award and he is currently a Wellcome Trust Senior Investigator.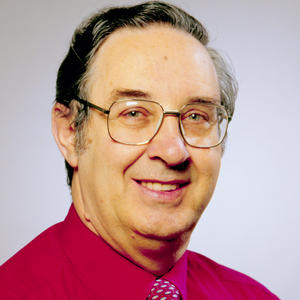 Dr Robert Riddell
Title: Speaker
Country: Canada
Organisation: Mount Sinai Hospital
Robert Riddell graduated from the University of London (St. Bartholomew's Hospital) in 1967, and trained in GI Pathology at St. Mark's and St. Bartholomew's Hospitals in London. He moved to the University of Chicago in 1974 and worked there for 10 years before moving to McMaster University in Hamilton Ontario in 1984, where he was chief of Anatomical Pathology. He moved to Mount Sinai Hospital, Toronto, in 2001.
Dr Riddell has a longstanding interest in Barrett's oesophagus, its pathogenesis, carcinoma and dysplasia that goes back to the 1980s with papers on dysplasia, carcinoma and its relationship to intestinal metaplasia in Barrett's oesophagus, and regression of Barrett's by overgrowth of squamous mucosa.
This interest continues to the present, and most recently (2015) he undertook a study with Drs. Elizabeth Montgomery (Johns Hopkins Dept. of Pathology) and Michael Vieth (Bayreuth, Germany) to delineate the specific morphological pathways in which carcinomas in Barrett's oesophagus arise. This should allow better resolution of the problems of dysplasia once the pathways are delineated, allow better identification of the phenotypes of oesophageal adenocarcinoma that should in turn allow better delineation of the molecular pathways involved in each of the subtypes.
Dr Riddell set up immunohistochemistry at McMaster University, and was Head of Immunopathology at Mount Sinai Hospital from 2001 to 2011.
His recent research includes elaborating molecular pathways using double immunohistochemistry.
He has almost 300 publications which are largely in gastrointestinal pathology, primarily in inflammatory diseases, dysplasia and carcinoma throughout the GI tact.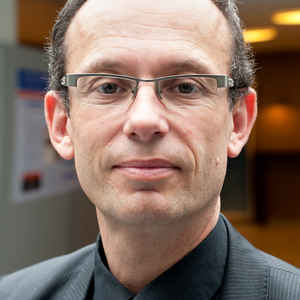 Professor Michel Ducreux
Title: Speaker
Country: France
Michel Ducreux, MD, PhD, is head of the Gastrointestinal Unit at Gustave Roussy, and professor of oncology at University of Paris Saclay in France. He trained in medicine, gastroenterology, and gastrointestinal tract oncology at the University of Paris Sud, and holds a masters degree in biological sciences and a PhD in health sciences. He has held positions as assistant physician and professor of oncology at the Gastrointestinal Unit of Gustave Roussy. He became executive medical director of the Gustave Roussy in January 2011. He is the chair of the European Organisation for Research and Treatment of Cancer (EORTC) Gastrointestinal Tract Cancer Group, and is the past chair of the Gastrointestinal Group of the French Federation of Anticancer Centers (FNCLCC). He is co-editor of the European Journal of Cancer.
Professor Ducreux has published 394 scientific articles, with papers for which he was lead author, focussing on the management of metastatic colorectal cancer, locally advanced and metastatic pancreatic carcinoma, biliary tract carcinoma, hepatocellular carcinoma, and treatment of neuroendocrine tumors. Further to this, Professor Ducreux is author to over 150 invited lectures in various national and international congresses.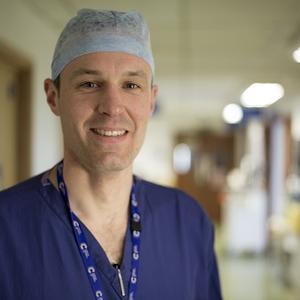 Professor Tim Underwood
Title: Speaker
Country: UK
Tim Underwood is Professor of Gastrointestinal Surgery at the University of Southampton. He trained in London and the Wessex region before completing a PhD in Molecular Biology and taking up an NIHR Clinical Lectureship in Surgery in 2008. In 2011 he was awarded a Medical Research Council (MRC) Clinician Scientist Fellowship and in the same year he was awarded the Association of Surgeons of Great Britain and Ireland prize and gold medal for outstanding performance in the Intercollegiate Specialty Examinations (General Surgery). In early 2017 he will take up a prestigious Cancer Research UK Advanced Clinician Scientist Fellowship.
Professor Underwood leads a programme of research studying the role of the tumour microenvironment in cancer development and progression with a particular interest in oesophageal cancer and cancer associated fibroblasts. His team focus on understanding the molecular determinants of response to chemotherapy and the development of new therapies that target the tumour microenvironment to enhance the efficacy of conventional treatments. Developing themes include the metabolic regulation of gene expression in oesophageal cancer and the influence of exercise on response to chemotherapy and the tumour microenvironment across tumour types. His team develop and apply advanced technologies to understand tumour complexity in oesophageal cancer including, highly parallel genome-wide expression profiling of single cells using nanoliter droplets (DropSeq) and the generation of multicellular organoid models.
Professor Underwood is a member of the National Cancer Research Institute (NCRI) Upper GI Clinical Studies Group and Oesophagogastric sub-group. He is a member of the Steering Committee of the Oesophageal Cancer Clinical and Molecular Stratification (OCCAMS) consortium, a UK-wide collaboration that is defining the genetic landscape of oesophageal adenocarcinoma, including a new molecular classification. He is part of the Trial Management Group for the Upper GI arm of the largest and most important study of aspirin as secondary prevention after cancer therapy ever conducted (AddAspirin).
Mr Underwood has developed a portfolio of activities to raise public awareness of the symptoms of oesophageal cancer with the goal of early diagnosis, including numerous radio and TV appearances. He is a past Chairman of the Oesophageal Cancer Westminster Campaign and a trustee of Heartburn Cancer UK.
Research opportunities in oesophageal cancer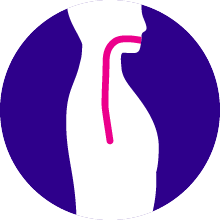 Survival rates for oesophageal cancer have barely moved in decades, which is why we've made it a strategic priority. We have a broad range of funding opportunities for researchers wanting to focus on the disease.