Innovation Summit 2019: Speakers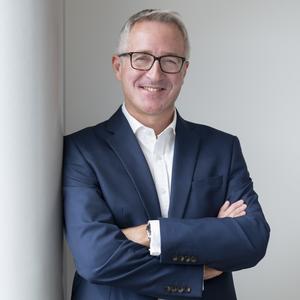 Tony Hickson
Title: Chief Business Officer
Organisation: Cancer Research UK
Tony Hickson BSc, MBA, CLP, RTTP is the Chief Business Officer for Cancer Research UK. He leads the Commercial Partnerships team responsible for the commercialisation of IP from Cancer Research UK funded projects, new start-up creation, licences and corporate alliances. Prior to this Tony was the Managing Director of Imperial Innovations Ltd, responsible for intellectual property sourcing, licensing and spin-out creation for technologies arising from Imperial College London. Tony has sat on the Executive Committee of IP Group and spent five years as an executive director on the board of Touchstone Innovations PLC, a company listed on the London Stock Exchange investing in deep science projects from UK universities. Prior to joining Imperial Innovations, Tony had acquired 15 years of commercial and business development experience in bioscience companies including Wellcome Group R&D, Murex Biotech, Abbott Laboratories and Kalibrant Limited.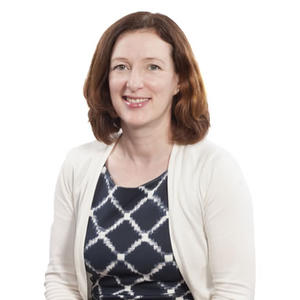 Fiona Thistlewaite
Title: Medical Oncology Consultant
Organisation: The Christie
Professor Fiona Thistlethwaite is a Medical Oncology Consultant within the ECMT (Experimental Cancer Medicines Team) at The Christie NHS Foundation Trust and Honorary Professor at The University of Manchester. She graduated from The University of Cambridge MB PhD programme in 1999 and became a consultant at The Christie in 2007. Fiona has been actively involved in clinical trial development for many years with a research focus on early phase clinical trials in immune-oncology, particularly adoptive cell therapies, combination immunotherapies and immune biomarkers. She is the Programme Director for the iMATCH (Innovate Manchester Advanced Therapy Centre Hub) consortium which was awarded almost £7M from Innovate UK to establish one of three Innovate funded ATTC (Advanced Therapy Treatment Centres) in the UK. She is a member of the ESMO Congress Scientific Committee (Immunotherapy Track).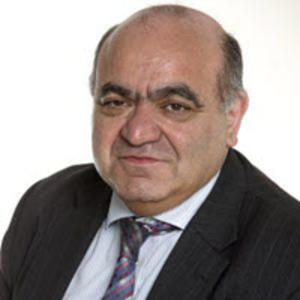 Martino Picardo
Title: Chairman
Organisation: Discovery Park
Martino has a PhD in Biochemistry and is the former Science Director at Amersham Pharmacia. He was the first CEO of Stevenage Bioscience Catalyst, the UK's first Open Innovation Biomedical Campus. More recently, Martino is an independent Consultant and investor. He is Chairman of Discovery Park, VisusNano Ltd. and Fotenix Ltd, and is a Board member of BIONOW.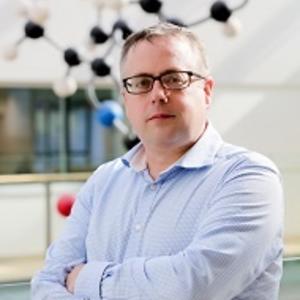 Gareth King
Title: Life Science Partner
Organisation: Catapult Ventures Group
Gareth is a Life Science Partner with Catapult Ventures GM&C Life Sciences Fund, where he has been leading and managing investments since the Fund launched in late 2015. Gareth was most recently CEO of Critical Pharmaceuticals, a clinical stage biotechnology company utilising a proprietary drug delivery technology to develop a pipeline of unique biological drug products. Gareth was previously VP Business Development at Pharmaceutical Profiles, which he joined from Manchester-based start-up Cyprotex, where he was Commercial Director. Gareth began his career in Boston, USA as a Research Fellow at Harvard Medical School. He moved back to the UK and was based at Alderley Park for over 3 years as Bioinformatics Project Manager with AstraZeneca, before joining California-based genomics company Incyte. Gareth holds an BSc in Microbiology from Sheffield University and a PhD in Molecular Genetics from Edinburgh University.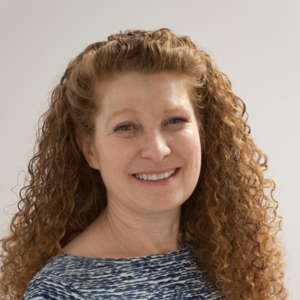 Caroline Springer
Title: Director
Organisation: Drug Discovery Unit, Cancer Research UK Manchester Institute
Caroline has led a team in cancer therapeutics for 25 years and has been involved in all stages of the drug discovery process in many different therapeutic areas. She completed her PhD in biological chemistry at University College London in 1984 and then moved to the Institute of Cancer Research, where in 1993 she established the Gene and Oncogene Targeting group. Over the last 25 years she also ran the development of various cancer treatments, including antibody, oncolytic viruses, metastases and cancer stem cell inhibitors. Her work has led to five clinical trials in antibody-directed and small molecule cancer therapies as well as nine preclinical candidate nominations and collaborations with pharmaceutical companies including AstraZeneca, Novartis and GSK. In October 2017, Caroline joined the CRUK Manchester Institute to become the new Director of the Drug Discovery Unit, superseding Donald Ogilvie who successfully led the DDU from its inception in 2009.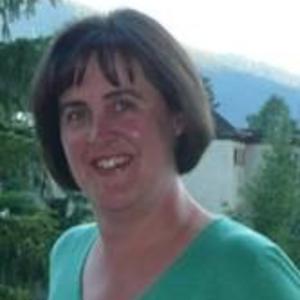 Julie Little
Title: Strategic Alliance Executive, Commercial Partnerships
Organisation: Cancer Research UK
Julie joined Cancer Research UK Commercial Partnerships in 2012 and is a Strategic Alliance Executive with responsibility for a portfolio of drug discovery partnerships with industry. She played a major role in establishing the CRUK-AstraZeneca Antibody Alliance Laboratory whose mission is to collaborate with academics to translate novel science into antibody therapeutics and diagnostics for cancer patient benefit. Previously Julie was a research scientist at Unilever and Genzyme. At Genzyme she led the antibody phage display team developing therapeutic antibodies for a range of indications, and developed anti-idiotypic antibodies to aid clinical trials of the now approved multiple sclerosis antibody, Lemtrada.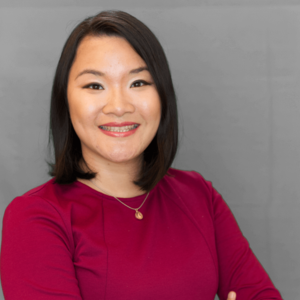 Audrey Teh
Title: Lecturer
Organisation: St. George's, University of London
Audrey Teh is a Lecturer in Molecular Immunology at St. George's, University of London. She obtained her PhD from Trinity College Dublin, Ireland and worked as a post-doctoral researcher for Professor Julian Ma, whose group was among the first to investigate the production of monoclonal antibodies in plants. Audrey is passionate about making medicines affordable and accessible to everyone. Her current research involves using tobacco plants as a cheaper, more rapid and highly scalable manufacturing platform to produce therapeutics against cancer and HIV/AIDS. She recently won the 2019 CRUK Innovation Prize to investigate the potential of using tobacco to make antibodies for cancer immunotherapy. Audrey is also interested in designing and engineering more effective novel therapeutics to combat global infectious diseases and cancer. A 'pharmer' at heart, Audrey's favourite place to do research is the 'Skylab', a greenhouse facility located on the top floor of St. George's Hospital.
Audrey is a previous winner of our Innovation Prize, supported by our Commercial Partnerships team, that provides seed funding and support to develop the translational and commercial potential of the recipients' discoveries. Audrey and her co-applicant Laura Ridgley's project, 'Killer to healer: using tobacco to make antibodies for cancer', combines their experience in antibody plant manufacturing and oncology, allowing them to investigate the quality and efficiency of plant-produced antibody for cancer treatment.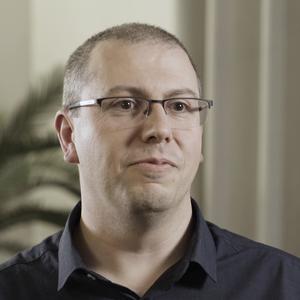 Darren Roberts
Title: Co-Founder
Organisation: ManTRa Diagnostics
Darren Roberts is a research associate within the Translational Radiobiology Group and co-founder of ManTRa Diagnostics with Joely Irlam and Prof Catharine West. Darren investigated the various commercialisation routes for the gene signatures for hypoxia developed in the Translational Radiobiology laboratory under the leadership of Prof Catharine West. Prior to this Darren worked on the development of gene signatures to detect hypoxia in cancer to personalise treatment for patients undergoing radiotherapy and graduated from both The University of Manchester and Alderley Park Accelerator programmes. Darren has previously been a post-doc in the UK and Canada working on programmed cell death, biomarkers and the immune recognition of cancers.
Andrew Wilkinson
Title: Chief Executive Officer
Organisation: UMI3 Ltd The University of Manchester Innovation Company
Andrew is a successful CEO and Managing Director with extensive experience growing international technology companies. He spent many years leading complex, multi-national businesses, operating across a wide range of sectors. He specialises in the industrialisation and commercialisation of innovative technologies, business growth and turn-around. He took over the leadership of the University's intellectual property commercialisation company UMI3 in January 2019.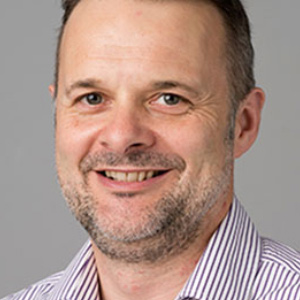 Tim Hammonds
Title: Deputy Director of Drug Discovery
Organisation: Cancer Research UK Therapeutic Discovery Laboratories
Tim is Deputy Director of Drug Discovery at Cancer Research UK Therapeutic Discovery Laboratories (TDL), an in-house CRUK drug discovery unit with a principal focus on establishing and prosecuting themed multi-project alliances with industry. Tim has strategic responsibility for the design, planning, negotiation and management of multi-site academia-industry alliances. During his 18 years at CRT, Tim has been central to establishing and managing the small molecule drug discovery capabilities, including building and running HTS, compound management, compound profiling and protein production. Tim joined CRT-DL after five years postdoctoral enzymology research at the University of Leicester. He has a degree in Pharmacy and a PhD in pharmaceutical chemistry and microbiology from the University of Nottingham.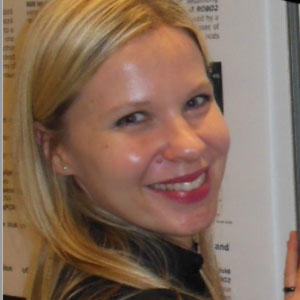 Ania Piskorz
Title: Senior Research Associate
Organisation: Cancer Research UK Cambridge Institute, University of Cambridge
Ania is a Senior Research Associate at CRUK Cambridge Institute University of Cambridge focusing on translational research in high grade serous ovarian cancer. Her major goal is to identify genomic biomarkers that could be applied in the clinic as diagnostic, predictive and prognostic biomarkers helping to aid in better patient stratification, earlier disease detection, monitoring patient response and improving patient management during the course of treatment. Her research focus is around development and implementation of new genomic technologies with potential application in the clinic.
Ania is a previous winner of our Innovation Prize, supported by our Commercial Partnerships team, that provides seed funding and support to develop the translational and commercial potential of the recipients' discoveries. Ania and her co-applicant Geoff Macintyre's project, 'Personalised therapy selection for cancers of unmet need', combines their expertise in computational biology and single cell DNA sequencing.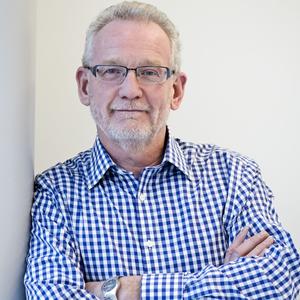 Nigel Blackburn
Title: Director of Drug Development
Organisation: Centre for Drug Development, Cancer Research UK
Nigel is responsible for Cancer Research UK's early drug development programmes, which encompass the preclinical development and early clinical evaluation of novel anti-cancer agents. Currently, Nigel and his team in the CRUK Centre for Drug Development manage a portfolio of more than 20 novel agents at various stages of development from GMP production, regulatory preclinical studies through to first in human phase I and early Phase II clinical trials. Nigel joined Cancer Research UK in May 2009, having previously worked in a variety of senior management roles in the pharma and biotech sectors.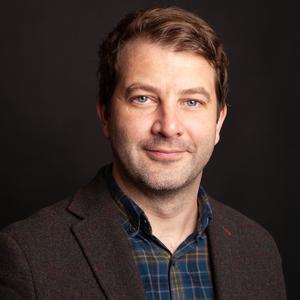 David Britton
Title: Chief Scientific Officer
Organisation: Kimonica Ltd
David is a research scientist by training who has specialised in LC-MS/MS proteomics and oncology. Since his degree (Pharmacology) and PhD (Role of oestrogen receptor phosphorylation in tamoxifen resistance) he has been fascinated by cell signalling, and as a post-doc began developing LC-MS/MS proteomics methods to investigate signalling pathways and better understand response or resistance of cancer cells to drugs, particularly targeted therapies (i.e. precision medicines). His passion for the technology inspired him to establish a company, Kinomica Ltd - alongside fellow co-founders Dr Pedro Cutillas and Professor John Gribben - with the goal of developing LC-MS/MS proteomics & bioinformatics technologies for companion diagnostics & precision medicine, so that they can better select the right therapy for each cancer patient.
Eilish Middlehurst
Title: Chief Executive Officer and Co-Founder
Organisation: ConcR
Eilish is CEO and co-founder of ConcR, a company focused on developing decision support tools for clinicians in cancer treatment and in R&D pipelines. Eilish qualified as a clinical pharmacist in 2014 and did her training at Barts Health, presenting at national pharmacy congress. She completed her residency at Barts Health, doing projects in online formulary curation and development and horizon scanning. Rotating through many specialities such as endocrine oncology, surgery, acute medicine, HIV, respiratory, neonatal intensive care and aseptics. After joining Deep Science Ventures to scope opportunities in genomics and personalised medicine Eilish met her two computational co-founders who then span out the company ConcR together. Eilish has secured partnerships and observational trial agreements with clinical partners for ConcR, and presented the company at Babraham research campus and the Francis Crick Institute.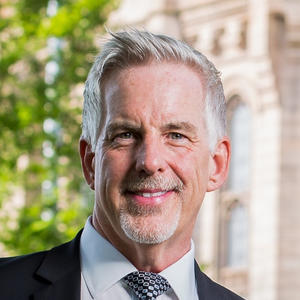 Rob Bristow
Title: Director
Organisation: Manchester Cancer Research Centre
Dr. Bristow completed his MD (1992) and PhD (1996) at the University of Toronto and completed research fellowships at Massachusetts General Hospital, MD Anderson Cancer, the MAYO clinic and Erasmus University Rotterdam. In 1999, he was appointed as Clinician-Scientist in Genito-Urinary Oncology at the Princess Margaret Cancer Centre and subsequently became Professor of Radiation Oncology and Medical Biophysics, University of Toronto. Dr. Bristow joined University of Manchester as Director of the Manchester Cancer Research Centre (MCRC) in August 2017 with a remit to developing a new cancer strategy for Manchester with a cancer team science approach. The MCRC is a unique partnership between CRUK, the University of Manchester and the Christie NHS Trust. Working with scientific and clinical researchers, Dr. Bristow's aim is to develop personalized medicine approaches for cancer patients across the UK and worldwide. His primary research interests are in tumour hypoxia, DNA damage signaling and repair in tumours, and the genomics of prostate cancer progression and cancer treatment response. He is particularly interested in novel clinical trials that intensify cancer therapy to prostate cancer patients whose tumours harbor aggressive genetic changes and hypoxic sub-regions. His team was the first to the genetics of intermediate risk prostate cancer and defined molecular sub-groups for genomic classification and triage to intensification protocols. Using a multi-modal approach (e.g. DNA mutation, gene arrangements and methylation) his team developed novel prognostication tools. He discovered an underlying aggressive biology in prostate cancer ("nimbosis") that suggests that certain prostate glands have a field defect that makes them prone to hypoxia, genetic instability and aggressive sub-clonal outgrowth with acquired lethal driver mutations. As senior author, this work has been published in journals such as Nature, Nature Genetics, Lancet Oncology and CELL. Dr. Bristow is currently a senior group leader in Translational Oncogenomics at the CRUK Manchester Institute and was the lead PI for the Canadian component of the ICGC whole genome prostate cancer sequencing project (CPC-GENE).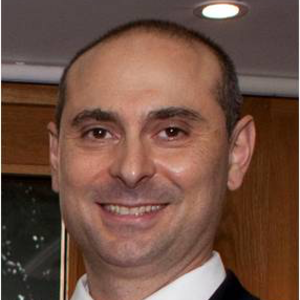 George Orphanides
Title: Consultant
Organisation: Alderley Park Accelerator

George is a life science leader and oncology specialist with 19 years of experience in the pharmaceutical industry. He held a number of senior leadership positions at AstraZeneca, including Director of Oncology Translational Science, Head of Oncology Alliances and Partnerships and Global Disease Area Leader for Lung and Gastrointestinal cancers. George has worked across a diverse portfolio of oncology programs, from target identification through to clinical development, product launch and in-licencing projects. He established a number of strategic alliances between industry and cancer centres in Europe, Asia and the US and has served on committees of prominent international innovation programs and consortia, including Cancer Core Europe, EIT Health and the MATWIN organization. George has also held the position of CSO with an oncology start-up at the seed funding stage. He is currently co-Director of a strategic consultancy agency and is involved in mentoring companies at the Alderley Park Accelerator.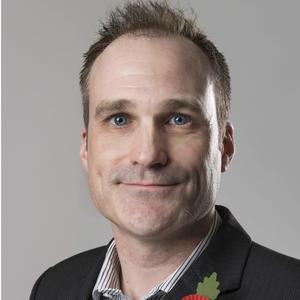 Richard Hebdon
Title: Head of Health & Medicine
Organisation: Innovate UK
Richard is currently the Head of Health & Medicine in the Ageing Society Health & Nutrition Sector at Innovate UK. He leads the Health & Care team which provides funding and support for industry-led innovation across a range of healthcare sectors including precision medicine, medicines discovery and biomedical enabling technologies. Prior to joining Innovate UK, he worked in technology transfer, R&D management and research and innovation roles in industry and the public sector. This includes working in pharmaceutical and vaccine discovery and FMCG product innovation. Richard's original technical background is in microbiology.