CRUK–AACR Joint Conference on Engineering and Physical Sciences in Oncology 2019: Speakers
More details of our lineup of international speakers will be published soon.
Speakers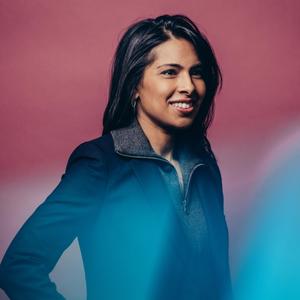 Sangeeta Bhatia
Title: Chair and steering committee
Country: US
Organisation: Massachusetts Institute of Technology





Sangeeta is a cancer researcher, MIT professor, and biotech entrepreneur who works to adapt technologies developed in the computer industry for medical innovation. Trained as both a physician and engineer at Harvard, MIT, and Brown University, Sangeeta's laboratory leverages 'tiny technologies' of miniaturization to yield inventions with new applications in tissue regeneration, stem cell differentiation, medical diagnostics, predictive toxicology, and drug delivery. She and her trainees have launched multiple biotechnology companies to improve human health. Sangeeta has received many honors including the Lemelson-MIT Prize – known as the 'Oscar for inventors' – and the Heinz Medal for ground-breaking inventions and advocacy for women in STEM fields. She is a Howard Hughes Medical Institute Investigator, Director of the Marble Centre for Cancer Nanomedicine at the Koch Institute for Integrative Cancer Research at MIT, and an elected member of the National Academy of Sciences, the National Academy of Engineering, the American Academy of Arts and Science, the National Academy of Inventors, and Brown University's Board of Trustees.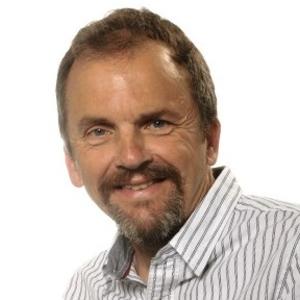 Kevin Brindle
Title: Chair and steering committee
Country: UK
Organisation: University of Cambridge; CRUK Cambridge Institute

Kevin is Professor of Biomedical Magnetic Resonance in the Department of Biochemistry at the University of Cambridge and a senior group leader in the Cancer Research UK Cambridge Institute. He got his BA and DPhil in Oxford, the latter on 1H NMR studies of cells with Prof Iain Campbell FRS, and then joined the laboratory of Prof Sir George Radda FRS in 1983, becoming a Royal Society University Research Fellow in 1986. He moved to a lectureship in Manchester in 1990 and in 1993 to a lectureship in Cambridge, where he became Professor in 2005. The current focus of his work is to develop novel imaging methods to detect cancer, disease progression and to monitor early tumour responses to treatment. He was elected a Fellow of the Academy of Medical Sciences in 2012, to the European Academy of Cancer Sciences in 2014 and to the Presidency of the European Society for Molecular Imaging (2018) in 2017. He was awarded the European Society of Molecular Imaging Award in 2013 and the Gold Medal of the World Molecular Imaging Society in 2014.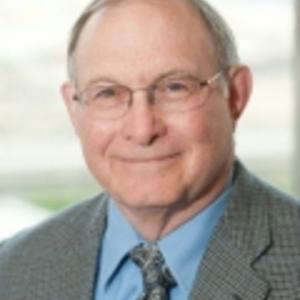 Joe Gray
Title: Chair and steering committee
Country: US
Organisation: OHSU/Knight Cancer Institute





Joe, a physicist and an engineer by training, holds positions as Professor and Gordon Moore Endowed Chair, Biomedical Engineering Department Vice Chair; Director, Center for Spatial Systems Biomedicine; and Associate Director for Biophysical Oncology, Knight Cancer Institute at the Oregon Health & Science University. He is also Emeritus Professor, University of California, San Francisco; and Senior Scientist, Lawrence Berkeley National Laboratory. He is Principal Investigator of the National Cancer Institute/Research Center for Cancer Systems Biology Consortium, "Measuring, Modeling and Controlling Heterogeneity"; PI of an NIH program to contribute to further development of the NIH Library of Integrated Network-based Cellular Signatures program; PI of a Prospect Creek Foundation study "Serial Measurement of Molecular and Architectural Responses to Therapy"; PI of a Brenden Colson Center for Pancreatic Health; and PI of a Susan G. Komen project to identify the mechanisms by which ERBB2+ breast cancer cells escape inhibition by ERRB2-targeted therapies.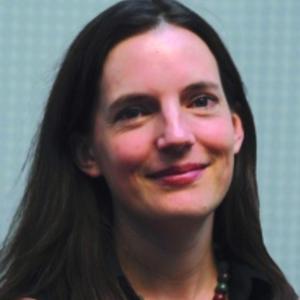 Molly Stevens
Title: Chair and steering committee
Country: UK
Organisation: Imperial College London





Molly is currently Professor of Biomedical Materials and Regenerative Medicine and the Research Director for Biomedical Material Sciences in the Institute of Biomedical Engineering at Imperial College. She joined Imperial in 2004 after postdoctoral training in the laboratory of Professor Robert Langer in the Chemical Engineering Department at MIT. Prior to this she graduated from Bath University with a first class honours degree in Pharmaceutical Sciences and was then awarded a PhD in biophysical investigations of specific biomolecular interactions and single biomolecule mechanics from the Laboratory of Biophysics and Surface Analysis at the University of Nottingham (2000).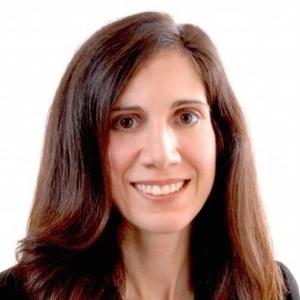 Sylvia Plevritis
Title: Keynote speaker
Country: US
Organisation: Stanford University





Sylvia is a Professor in the Department of Radiology in the Stanford School of Medicine. Dr. Plevritis holds a PhD in Electrical Engineering (Stanford, 1992) with concentration on MRI spectroscopic imaging of tumors. She also holds an MS in Health Services Research (Stanford, 1996), with concentration on the evaluation of cancer screening programs on reducing cancer mortality. Dr. Plevritis is the Director of the Stanford Center for Cancer Systems Biology (CCSB), Director of the Cancer Systems Biology Scholars (CSBS) Program, and the co-Section Chief of the Integrative Biomedical Imaging Informatics at Stanford (IBIIS).
Slyvia is a Principal Investigator of the Stanford Cancer Intervention Surveillance Network (CISNET), which develops mathematical models of cancer progression and evaluates the effectiveness of mammography and MRI in screening for breast cancer and CT in screening for lung cancer.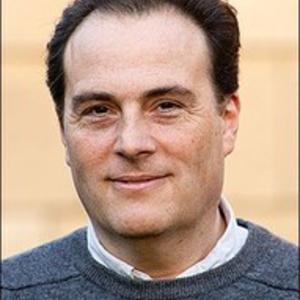 Ben Simons
Title: Keynote speaker
Country: UK
Organisation: University of Cambridge





Benjamin is a theoretician with research interests both in the physics of interacting quantum systems, and in the application of statistical approaches to biologically-inspired problems in stem cell and developmental biology. He has held a faculty position at the Cavendish Laboratory in Cambridge since 1995, and currently holds the Herchel Smith Chair in Physics. He is also an associate of the Wellcome Trust-CRUK Gurdon Institute.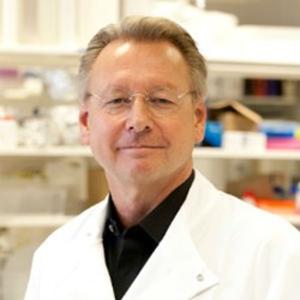 Paul Workman
Title: CRUK Cancer Therapeutics Unit, The Institute of Cancer Research, London and CRUK Convergence Science Centre at ICR and Imperial College, London UK
Country: UK
Paul Workman is Chief Executive and President of The Institute of Cancer Research (ICR) in London and Harrap Professor of Pharmacology and Therapeutics at the ICR. From 1997 to 2016, he was Director of ICR's CRUK Cancer Therapeutics Unit – the world's largest non-profit cancer drug discovery group. Workman is now Director of the CRUK Centre at the ICR and Royal Marsden Hospital. In 2016, Workman was appointed as the first Director of the Cancer Research Centre of Excellence, a strategic alliance between ICR and Imperial College, and in 2019 was announced as inaugural Director of the CRUK Convergence Science Centre at ICR/Imperial – focusing on integrating engineering, physical and data sciences with cancer research and treatment to find new solutions to the major research and clinical challenges. Workman has been instrumental in the discovery of more than 20 molecularly targeted cancer drugs that have entered clinical trials. He has achieved this through a career spanning academia (MRC, Cambridge; CRUK Beatson Laboratories, Glasgow; sabbatical at Stanford University; and ICR); biotech (co-founder of Piramed Pharma and Chroma Therapeutics; Non-Executive Director of STORM Therapeutics; adviser to many others); and big pharma (AstraZeneca). Workman is also a Board Director of the non-profit Chemical Probes Portal and a Non-Executive Director of the Royal Marsden NHS Trust. Workman has won numerous awards and fellowships, including election as Fellow of the Academy of Medical Sciences, Fellow of the Royal Society of Chemistry, and Fellow of the Royal Society in 2016. He was named in the Evening Standard's 2016 Progress 1000 list of the most influential people in London. Workman's research focuses on cancer drug discovery, molecular pharmacology and chemical biology. He has published over 550 scientific articles, receiving over 38,000 citations, and has an h-index of 103. He was listed in 2018 as one the world's 3,160 most highly cited researchers (Google Scholar). Also in 2018, he was included in the top 6,000 (0.1%) of researchers worldwide by citations (Web of Science) and in the top 2,000 of the world's researchers with Cross-Field Impact – involving different research disciplines (period 2006-2016; Highly Cited Researchers by Clarivate Analytics).
Sarah Bohndiek
Title: CRUK Cambridge Institute
Country: UK
Vasilis Ntziachristos
Title: Technical University of Munich
Country: Germany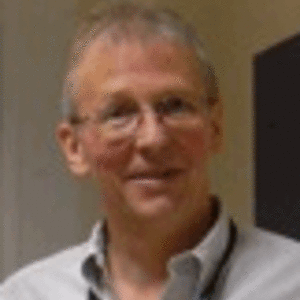 Peter van Zijl
Title: Kennedy Krieger Institute
Country: US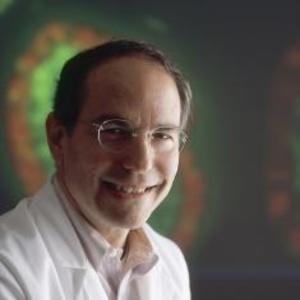 Peter Choyke
Title: National Cancer Institute
Country: US





Dr. Choyke directs the Molecular Imaging Program. His research interests include the translation of molecular imaging methods, such as MRI, optical and radionuclide/PET into the clinic. His primary clinical focus is on imaging, diagnosis and therapy of prostate cancer. In the lab, Dr. Choyke focuses on understanding uptake of various PET agents, including PSMA, at the genomic level. In addition, his lab works on the development of new imaging methods for cancer including cell labeling with PET agents, and imaging the tumor microenvironment including immune markers.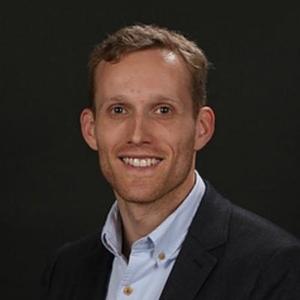 Oliver Jonas
Title: Harvard Medical School
Country: US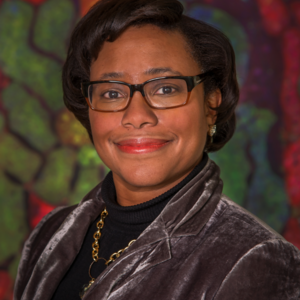 Paula Hammond
Title: Massachusetts Institute of Technology
Country: US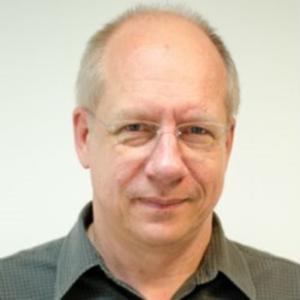 Uwe Oelfke
Title: Institute of Cancer Research
Country: UK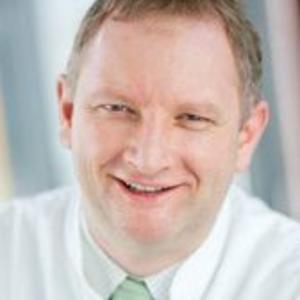 Bernd Pichler
Title: University Hospital Tübingen
Country: Germany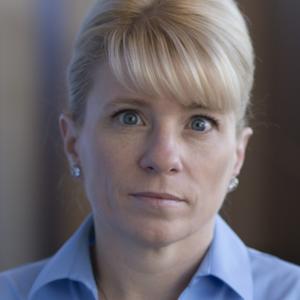 Shana Kelley
Title: University of Toronto
Country: Canada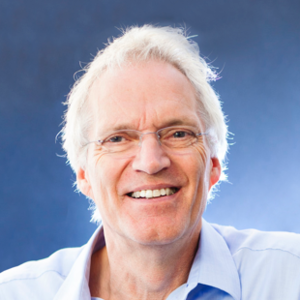 René Bernards
Title: Netherlands Cancer Institute
Country: Netherlands





René Bernards received his Ph.D. in 1984 from the University of Leiden. He joined the laboratory of Robert Weinberg at the Whitehead Institute in Cambridge, USA for his postdoctoral training, were he worked with Stephen Friend on the isolation of the retinoblastoma tumor suppressor gene. He was appointed assistant professor at the Massachusetts General Hospital Cancer Center in 1988. In 1992 he joined the Netherlands Cancer Institute. In 1994 he was appointed part time professor of molecular carcinogenesis at Utrecht University, The Netherlands.
His scientific accomplishments include the development of MammaPrint, the first clinically-used gene expression profile for breast cancer. To bring this discovery to the clinic he co-founded "Agendia", a genomics-based diagnostic company that started offering the first microarray-based diagnostic test for the clinical management of breast cancer in 2004. His laboratory also developed the first shRNA vector for gene silencing in mammalian cells and used this vector to create a genome-scale library of shRNA vectors. His laboratory has used this vector collection to identify biomarkers of response to cancer drugs and to identify particularly powerful drug combinations for the treatment of cancer. Some of the combination therapies suggested by these genetic screens are currently showing promise in the clinic.
He received several awards for his research, including the Pezcoller Foundation-FECS Recognition for Contribution to Oncology, the Ernst W. Bertner Award for Cancer Research from the M.D. Anderson Cancer Center, the ESMO Lifetime Achievement Award in Translational Research in Breast Cancer, the Spinoza award from the Netherlands Organization for Scientific Research and the Queen Wilhelmina Research Prize from the Dutch Cancer Society. He is also a member of the Royal Netherlands Academy of Arts and Sciences.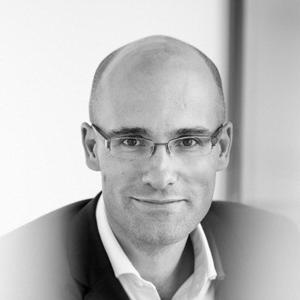 Charlie Swanton
Title: Francis Crick Institute
Country: UK





Professor Charles Swanton FRCP BSc PhD is a clinician scientist, focusing his work on understanding the challenges inherent in the management of metastatic cancer and their drug resistant and incurable nature. Charles completed his PhD in 1998 at the Imperial Cancer Research Fund Laboratories on the UCL MBPhD programme before completing his medical oncology and Cancer Research UK (CRUK) funded postdoctoral clinician scientist training in 2008.
He was appointed CRUK senior clinical research fellow and Group Leader of the Translational Cancer Therapeutics laboratory at the London Research Institute (now part of the Francis Crick Institute) and consultant medical oncologist at the Royal Marsden Hospital in 2008. Charles was appointed Fellow of the Royal College of Physicians, Chair in Personalised Cancer Medicine at the UCL Cancer Institute and Consultant Thoracic Medical Oncologist at UCL Hospitals in 2011. Charles is also the Chief Investigator of the CRUK TRACERx clinical study to decipher lung cancer evolution and is co-director of the CRUK Lung Cancer Centre of Excellence.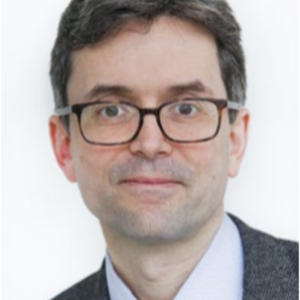 Wolfgang Weber
Title: Technical University of Munich
Country: Germany





Wolfgang Weber, MD is Professor and Chair of the Department of Nuclear Medicine at the Technical University of Munich in Germany (TUM). Dr. Weber is a graduate of the TUM Medical School. He was trained in Nuclear Medicine at TUM and joined the faculty of the Department of Nuclear Medicine at TUM in 2001. From 2004-2007 he was Associate Professor at the Department of Molecular and Medical Pharmacology at the University of California, Los Angeles (UCLA). In 2007 he was appointed Professor and Chair of the Department of Nuclear Medicine at the University of Freiburg in Germany. In 2013 he returned to the USA and became Chief of Nuclear Medicine at the Memorial Sloan Kettering Cancer Center as well as Professor of Radiology at the Weill Cornell Medical College. He held both positions until the end of 2017. Dr. Weber's research is focused on molecular imaging of cancer for planning and monitoring of therapeutic interventions. He is also interested in targeted radionuclide therapy of cancer and theranostics. Dr. Weber has published more than 250 papers in leading scientific journals including the Journal of Clinical Oncology, PNAS as well journals of the Nature series. He has served on the editorial board of several scientific journals such as the Journal of Nuclear Medicine, European Journal of Nuclear Medicine and Molecular Imaging, Clinical Cancer Research and Journal of Clinical Oncology.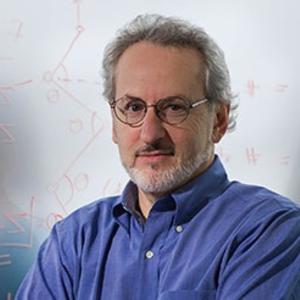 Don Ingber
Title: Wyss Institute for Biologically Inspired Engineering
Country: US





Donald E. Ingber, M.D., Ph.D., is the Founding Director of the Wyss Institute for Biologically Inspired Engineering at Harvard University, the Judah Folkman Professor of Vascular Biology at Harvard Medical School and the Vascular Biology Program at Boston Children's Hospital, and Professor of Bioengineering at the Harvard John A. Paulson School of Engineering and Applied Sciences. He received his B.A., M.A., M.Phil., M.D. and Ph.D. from Yale University.
Ingber is a pioneer in the field of biologically inspired engineering, and at the Wyss Institute, he currently leads a multifaceted effort to develop breakthrough bioinspired technologies to advance healthcare and to improve sustainability. His work has led to major advances in mechanobiology, tumor angiogenesis, tissue engineering, systems biology, nanobiotechnology and translational medicine. Through his work, Ingber also has helped to break down boundaries between science, art and design. Ingber has authored more than 430 publications and 150 patents, founded 5 companies, and has presented 517 plenary presentations and invited lectures world-wide. He is a member of the National Academy of Medicine, National Academy of Inventors, American Institute for Medical and Biological Engineering, and the American Academy of Arts and Sciences. He was named one of the Top 20 Translational Researchers world-wide in 2012 (Nature Biotechnology), a Leading Global Thinker of 2015 (Foreign Policy magazine), and has received numerous other honors in a broad range of disciplines, including the Robert A. Pritzker Award and the Shu Chien Award (Biomedical Engineering Society), the Rous Whipple Award (American Society for Investigative Pathology), the Lifetime Achievement Award (Society of In Vitro Biology), the Leading Edge Award (Society of Toxicology), Founders Award (Biophysical Society) and the Department of Defense Breast Cancer Innovator Award.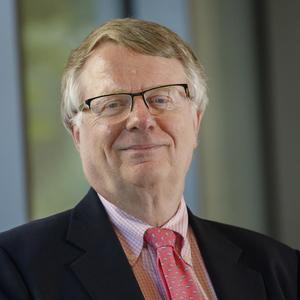 Gordon Mills
Title: OHSU
Country: US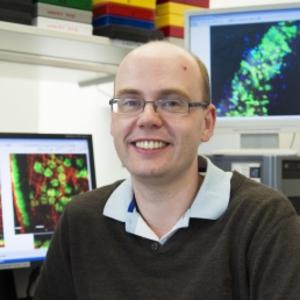 Owen Sansom
Title: CRUK Beatson Institute
Country: UK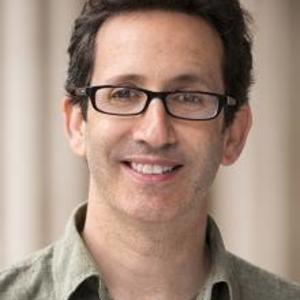 Buzz Baum
Title: University College London
Country: UK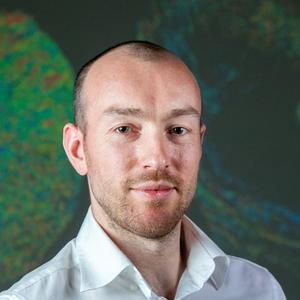 Simon Walker-Samuel
Title: University College London
Country: UK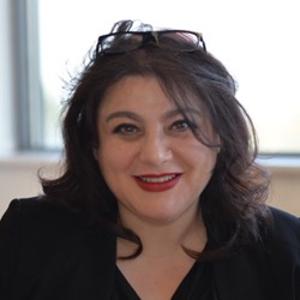 Bissan Al-Lazikani
Title: The Institute of Cancer Research
Country: UK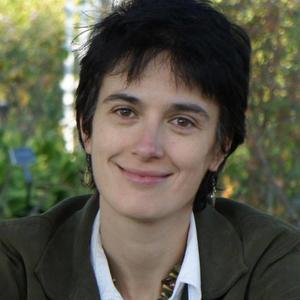 Mihaela van der Schaar
Title: University of Cambridge
Country: UK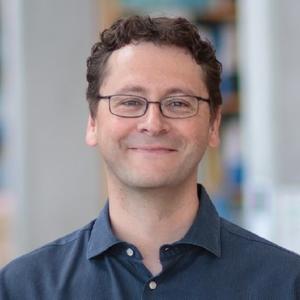 Ed Tate
Title: Imperial College London
Country: UK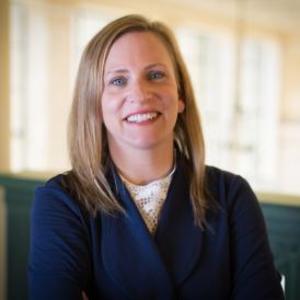 Angela Koehler
Title: Massachusetts Institute of Technology
Country: US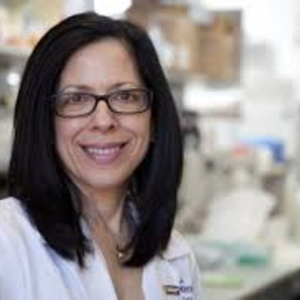 Elizabeth Jaffee
Title: John Hopkins Medicine
Country: US
Continuing Medical Education (CME)
Accreditation Statement
The American Association for Cancer Research (AACR) is accredited by the Accreditation Council for Continuing Medical Education (ACCME) to provide continuing medical education activities for physicians.
Credit Designation Statement
AACR has designated this live activity for a maximum of 17.75 AMA PRA Category 1 Credit(s)™. Physicians should only claim credit commensurate with the extent of their participation in the activity.
Credit certification for individual sessions may vary, dependent upon compliance with the ACCME Accreditation Criteria. The final number of credits may vary from the maximum number indicated above.
Claiming (CME) Credit
Physicians and other health care professionals seeking AMA PRA Category 1 Credit(s)TM for this live continuing medical education activity must complete the online CME Request for Credit Survey by November 27, 2019. Certificates will only be issued to those who complete the survey. The Request for Credit Survey is available below and via email. Your CME certificate will be sent to you via email after the completion of the activity.
Statement of Educational Need, Target Audience, and Learning Objectives
Since the founding of the U.S. National Cancer Institute's founding of the Physical Sciences – Oncology Centers program in 2009, there has been a growing interest in the U.S. and abroad to explore innovative approaches and attract non-traditional scientific disciplines to the cancer research community.  According to the IARC's Section of Cancer Surveillance, in 2018, the number of new cancer cases is estimated to exceed 18,000,000 and the number of cancer deaths will exceed 9,500,000.  Bringing medical oncologists, cancer biologists, mathematicians, chemists, engineers, data scientists, etc. are necessary to take advantage of technological advances and opportunities to address the cancer burden from converging areas.
Sessions will address scientific and clinical barriers to treatment success, preclinical and clinical detection of response and resistance, and artificial intelligence, big data, and emerging technologies (surgical, pathological, radiologic) applications for improving early detection and improved patient care.
After participating in this CME activity, physicians should be able to:
1.            Identify advances in technologies that have application to monitoring both response and resistance to therapeutic interventions.
2.            Assess the potential impact of new radiologic, surgical, and digital technologies and their impact in cancer detection and treatment.
3.            Explain the clinical challenges that may be addressed by the integration of big data, machine learning, and artificial intelligence.
4.            Articulate how advances in the understanding of biophysics in relation to cancer may impact metastasis research and treatment failure.
Disclosure Statement
It is the policy of the AACR that the information presented at AACR CME activities will be unbiased and based on scientific evidence. To help participants make judgments about the presence of bias, AACR will provide information that Scientific Program Committee members and speakers have disclosed about financial relationships they have with commercial entities that produce or market products or services related to the content of this CME activity. This disclosure information will be made available in the Program/Proceedings of this conference.
Acknowledgment of Financial or Other Support
This activity is supported by Professional Educational Grants and will be disclosed at the activity.
Questions about CME?
Please contact the Office of CME at (215) 440-9300 or
cme@aacr.org
.