CRUK-AACR Joint Conference on Engineering and Physical Sciences in Oncology 2019: Speakers
More details of our lineup of international speakers will be published soon.
Conference steering committee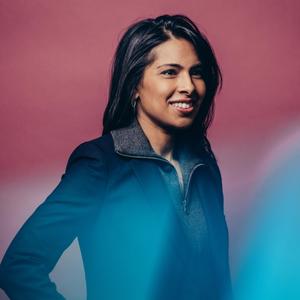 Sangeeta Bhatia
Title: Director, Laboratory for Multiscale Regenerative Technologies






Sangeeta is a cancer researcher, MIT professor, and biotech entrepreneur who works to adapt technologies developed in the computer industry for medical innovation. Trained as both a physician and engineer at Harvard, MIT, and Brown University, Bhatia's laboratory leverages 'tiny technologies' of miniaturization to yield inventions with new applications in tissue regeneration, stem cell differentiation, medical diagnostics, predictive toxicology, and drug delivery. She and her trainees have launched multiple biotechnology companies to improve human health. Bhatia has received many honors including the Lemelson-MIT Prize, known as the 'Oscar for inventors,' and the Heinz Medal for groundbreaking inventions and advocacy for women in STEM fields. She is a Howard Hughes Medical Institute Investigator, the Director of the Marble Center for Cancer Nanomedicine at the Koch Institute for Integrative Cancer Research at MIT, and an elected member of the National Academy of Sciences, the National Academy of Engineering, the American Academy of Arts and Science, the National Academy of Inventors, and Brown University's Board of Trustees.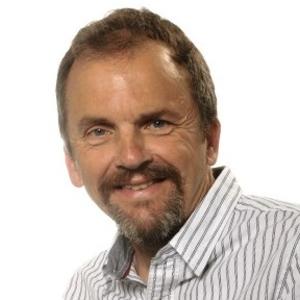 Kevin Brindle
Title: Group Leader
Organisation: Cancer Research UK Cambridge Institute






Kevin M. Brindle, D. Phil., is Professor of Biomedical Magnetic Resonance in the Department of Biochemistry at the University of Cambridge and a senior group leader in the Cancer Research UK Cambridge Institute. He got his BA (Biochemistry,1978) and D. Phil (1982) in Oxford, the latter on 1H NMR studies of cells with Prof. Iain Campbell FRS, and then joined the laboratory of Prof Sir George Radda FRS in 1983, becoming a Royal Society University Research Fellow in 1986. He moved to a lectureship in Manchester in 1990 and in 1993 to a lectureship in Cambridge, where he became Professor in 2005. The current focus of his work is to develop novel imaging methods to detect cancer, disease progression and to monitor early tumour responses to treatment. He was elected a Fellow of the Academy of Medical Sciences in 2012, to the European Academy of Cancer Sciences in 2014 and to the Presidency of the European Society for Molecular Imaging (2018) in 2017. He was awarded the European Society of Molecular Imaging Award in 2013 and the Gold Medal of the World Molecular Imaging Society in 2014.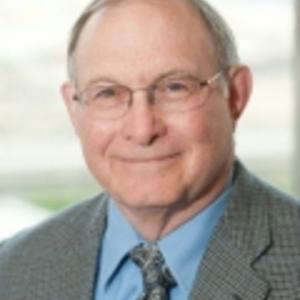 Joe Gray
Title: Professor and Gordon Moore Endowed Chair, Department of Biomedical Engineering






Joe, a physicist and an engineer by training, holds positions as Professor and Gordon Moore Endowed Chair, Biomedical Engineering Department Vice Chair; Director, Center for Spatial Systems Biomedicine (OCSSB); and Associate Director for Biophysical Oncology, Knight Cancer Institute at the Oregon Health & Science University. He is also Emeritus Professor, University of California, San Francisco; and Senior Scientist, Lawrence Berkeley National Laboratory. He was a Staff Scientist in the Biomedical Sciences Division of the Lawrence Livermore National Laboratory (1972-1991), Professor of Laboratory Medicine at the University of California, San Francisco (1991-2011), and Associate Laboratory Director for Biosciences and Life Sciences Division Director at the Lawrence Berkeley National Laboratory (2003-2011). He is Principal Investigator of the National Cancer Institute / Research Center for Cancer Systems Biology Consortium (CSBC), "Measuring, Modeling and Controlling Heterogeneity" (M2CH) that is aimed at developing a systems level understanding of how intrinsic and extrinsic factors work together to enable triple-negative breast cancer to escape therapeutic control in order to devise robust control strategies; PI of a National Institutes of Health program to contribute to further development of the NIH Library of Integrated Network-based Cellular Signatures program (LINCS) to develop a dataset and computational strategy to elucidate how microenvironmental signals affect cell intrinsic intracellular transcriptional- and protein-defined molecular networks to generate experimentally durable therapies for patients; PI of a Prospect Creek Foundation study "Serial Measurement of Molecular and Architectural Responses to Therapy" (SMMART) to provide a transformative approach to cancer treatment that focuses on each person who faces cancer to create more effective, durable therapies for treatment of prostate cancer, pancreatic cancer and leukemia; PI of a Brenden Colson Center for Pancreatic Health that provides support for a broad-based, team approach to finding causes, early detection and improvement of clinical care for pancreatic diseases including pancreatitis and pancreatic cancer; and PI of a Susan G. Komen project to identify the mechanisms by which ERBB2+ breast cancer cells escape inhibition by ERRB2-targeted therapies.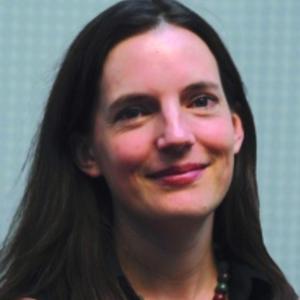 Molly Stevens
Title: Professor of Biomedical Materials and Regenerative Medicine, Research Director for Biomedical Material Sciences





Molly is currently Professor of Biomedical Materials and Regenerative Medicine and the Research Director for Biomedical Material Sciences in the Institute of Biomedical Engineering at Imperial College. She joined Imperial in 2004 after a Postdoctoral training in the laboratory of Professor Robert Langer in the Chemical Engineering Department at the Massachusetts Institute of Technology (MIT). Prior to this she graduated from Bath University with a First Class Honours degree in Pharmaceutical Sciences and was then awarded a PhD in biophysical investigations of specific biomolecular interactions and single biomolecule mechanics from the Laboratory of Biophysics and Surface Analysis at the University of Nottingham (2000).
Contact us
If you are interested in sponsorship and exhibition opportunities, or have any other questions, please contact
Lucy Stuart
Senior Research Events Manager
Tel +44 (0)203 469 6348