Big Data Analytics V Conference: Programme
Tuesday 3 July, 2018

09:30

Registration

10:00

Welcome

Sir Leszek Borysiewicz, Chairman of Cancer Research UK

10:10

Keynote

Chair: TBC

Speaker: Andrew Cardno, Founder & Chief Technology Officer, VizExplorer

11:00

Session one: Graphics and design

Chair: TBC

Speakers:
Emma Cosh, Freelance Data Visualisation Designer
Oliver O'Brien, Senior Research Associate, University College London

12:10

Lunch

13:00

Session two: Data visualisation in science

Chair: Nick Luscombe, Chair in Computational Biology, University College London

Speakers:
Nils Gehlenborg, Assistant Professor, Department of Biomedical Informatics at Harvard Medical School
Amaury Triaud, Astronomer, School of Physics & Astronomy, University of Birmingham

14:10

Session three: Methods and approaches for visualising data

Chair: Barry Leventhal, Emeritus Chair of the MRS Census and Geodemographics Group

Speakers:
Antony Unwin, First Professor of Computer-Oriented Statistics and Data Analysis, University of Augsburg
Edward Longhurst, Chief Technology Officer, Winton Group

15:20

Networking break

15:50

Session four: Panel discussion

Chair: TBC

Speakers:
Jon Geraghty, Senior Analytical Director, dunnhumby
Jen Christiansen, Senior Graphics Editor, Scientific American Magazine
Damian Pattinson, Vice President of Publishing Innovation, Research Square
Peter Furness, Founder, Peter Furness Limited

Panel discussion

16:50

Keynote

Chair: Giles Pavey, Chief Data Scientist, dunnhumby

Speaker: Alan Smith OBE, Data Visualisation Editor, Financial Times

17:40

Closing remarks followed by drinks reception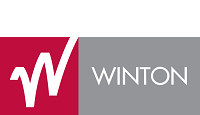 Our partner
Winton is a global investment management and data science company. Founded in 1997 by its CEO David Harding, Winton's business is grounded in the belief that the scientific method can be profitably applied to the field of investing. The firm aims to help savers and institutional clients meet their investing goals by building intelligent, long-term investment systems that evolve as markets change. 
As a systematic investment manager, Winton uses tools drawn from data science and advanced technology to identify subtle patterns in the behaviour of financial markets. Winton's investment funds are all underpinned by the same philosophy: the belief that markets, rather than being what is termed "efficient", exhibit exploitable behavioural characteristics. Harnessing these phenomena requires the understanding and use of statistical, mathematical and computing techniques. 
Winton employs more than 400 people in nine offices around the world and manages approximately $30billion of assets for many of the world's largest pension funds, sovereign wealth funds, banks and fund platforms.