2018 Big Data Analytics Conference: Data Visualisation
Change the way you look at data
Our Big Data Analytics Conference series in partnership with Winton sets out to challenge the way we think about and harness big data. Now in its fifth year, our 2018 event will focus on the theme of Data Visualisation, bringing together several of the most exciting leaders across a multitude of disciplines to explore key challenges in the field.
Are we losing the answers to questions because we can't view data in an effective way? How do we visualise big data for effective storytelling? Keynotes from Andrew Cardno, winner of two Smithsonian Laureates, and Alan Smith, Data Visualisation Editor at The Financial Times, will bookend an international line-up of speakers across a range of topics. 
Whether you're from the world of data science, research, design, or any industry working with big data; this is a unique opportunity to come together and share problems, ideas and solutions.
The Francis Crick Institute, 1 Midland Rd, Kings Cross, London NW1 1AT
Free to attend, but you must register for a ticket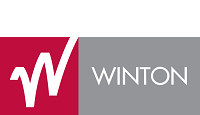 Our partner
Winton is a global investment management and data science company. Founded in 1997 by its CEO David Harding, Winton's business is grounded in the belief that the scientific method can be profitably applied to the field of investing. The firm aims to help savers and institutional clients meet their investing goals by building intelligent, long-term investment systems that evolve as markets change. 
As a systematic investment manager, Winton uses tools drawn from data science and advanced technology to identify subtle patterns in the behaviour of financial markets. Winton's investment funds are all underpinned by the same philosophy: the belief that markets, rather than being what is termed "efficient", exhibit exploitable behavioural characteristics. Harnessing these phenomena requires the understanding and use of statistical, mathematical and computing techniques. 
Winton employs more than 400 people in nine offices around the world and manages approximately $30billion of assets for many of the world's largest pension funds, sovereign wealth funds, banks and fund platforms.