Translational accelerator: Oncostars
About this scheme
Key information
Career level
Pre-PhD
PhD
Post doc
Early career researcher
Mid-career researcher
Established independent researcher
Non-clinical researcher
Clinician
Health professional
Industry researcher
Funding amount
Up to £100,000 non-dilutive funding, £200,000 investment, and other training and benefits.
Oncostars provides researchers with training and support to accelerate the translation of their ideas into products that will benefit cancer patients.
The programme is open to all academics and other aspiring entrepreneurs, regardless of current funding source or area of oncology research. Teams and individuals are welcome to apply.
The programme is comprised of two phases, Action and Develop, and you can apply to either phase depending on your specific requirements.
Action
Action is an education phase, where selected applicants will be offered training and support to hone the concept development/business plan.

Applications to Action are invited regardless of the stage of development of the idea/concept.
Develop
The best concepts from Action will automatically be invited to Develop, but you are also welcome to apply directly at the Develop stage.

Develop is aimed at more advanced ideas: you will need to demonstrate a sound concept and structured plan for progression, and preferably will have begun to produce a business plan.

You do not need supporting data in your application.

You must be willing to commit to the development of the concept, at least part-time.
OncoStars will provide researchers with the support and training to turn their concepts into products that will impact the lives of cancer patients. There are two phases of the programme, and you can apply to either or both phases.
Action (Deadline 10 November 2019) – You will get together with like-minded researchers to brainstorm ideas, develop concepts and build teams. You will also participate to a one-day boot camp that will provide you with entrepreneurial training and excellent networking opportunities. The best Action ideas will be invited to take part in Develop.

Develop (Deadline 9 February 2020) – Apply to (or progress to) be paired with a dedicated mentor and programme manager to support you and the development of your venture over a three-month period. Included is a three-day educational and networking bootcamp and the opportunity to compete for a £100,000 non-dilutive prize to help drive your venture forward.

Additionally, concepts with strong merit may be selected for investment by PanaceaStars, in return for equity. Along with the £100,000 prize winner, applicants selected for investment by PanaceaStars will be invited to take up a residency for 8-10 months at PanaceaStars in Oxford. During this residency phase applicants will form companies (if not already created) and will have access to lab and office space to develop the concept to a point where it can attract further investment.
How to apply to this scheme
Applications are administered by our partners, PanaceaStars.
Our committee will be looking for evidence of an impactful idea with a driven and dedicated team or individual team behind it.
Applications to OncoStars will be reviewed by a joint committee formed between CRUK and PanaceaStars. 
Cancer Research UK contact details
If you have any questions about this programme or need assistance with your application, contact our partners Panacea Innovation:
Eleanor Price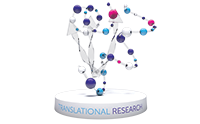 We have a range of funding opportunities to help you translate your research into novel cancer therapies, backed by the experts and state-of-the-art technology of our drug discovery and development infrastructure.
Our programme to develop and nurture an entrepreneurial culture amongst cancer researchers offers opportunities including networking events, training and business accelerators.
More opportunities like this