Translational accelerator: Deep Science Ventures
About this scheme
Key information
Career level
Pre-PhD
PhD
Post doc
Early career researcher
Mid-career researcher
Established independent researcher
Non-clinical researcher
Clinician
Health professional
Industry researcher
Funding amount
Up to £50,000 investment plus other training and benefits
This partnership with Deep Science Ventures will bring together entrepreneurially minded researchers to explore key questions in cancer and build solutions.
We're looking for oncology researchers with an entrepreneurial mindset and a desire to take an innovative approach to tackling problems in cancer research.
No prior business knowledge/experience or IP is necessary
You can be at any career level, including PhD students and post-docs
You do not need to be based in the UK or have an academic affiliation
Scientific remit
The partnership provides a framework to bring together like-minded researchers to propose solutions to key questions in oncology and develop them into investable propositions that will impact the lives of cancer patients.
The areas of focus are:
Tumour microenvironment
Cell signalling
Modelling of the immune system
Early detection
DNA maintenance
System level personalisation 
Other areas of interest will also be considered.
The programme runs over two phases and the aim is to fund up to 5 projects across these areas and oncology in general.
Phase 1 – Opportunity scoping and analysis (~6 months)
The aim of this phase is to identify key questions and hurdles in oncology and begin to develop potential solutions. Researchers with an innovative drive and entrepreneurial attitude will be recruited into full-time Founding Analyst positions.
The Founding Analyst will be given the freedom to explore a scientific area and interact with experts in that field to determine the key questions and hurdles in the selected area. The Founding Analyst will then begin to develop potential solutions that could form a new venture, in preparation for phase 2.
Objective: Up to 5 Founding Analysts will be recruited and each will be employed full-time for ~6 months and receive a commensurate salary whilst part of the programme.
Phase 2 – Team formation and venture creation
In this phase a team of expert Founders are built around the most exciting ideas selected from phase 1 to create investible ventures. Each venture will then receive a £50,000 investment to enable proof of concept work to test the idea and take it to a stage where it can attract further investment. Upon venture creation the Founders will retain 90% equity.
In this phase we are looking for technical experts in the focus areas who will be involved full-time or part-time with the new venture:
Founders will receive a monthly stipend to support them whilst they help developing the venture.
Scientific Advisors will remain based in their current roles/institutions full-time but can provide in-depth scientific insight and support to the ventures on a part time basis (~1 hour per week).
Throughout this phase both DSV and CRUK will work with the newly formed ventures to ensure it has access to the right expertise, including a wide network of investors, mentors and subject matter experts.
Education
Throughout the programme all participants (in any role) will be invited to a set of workshops that aim to educate and inform on venture creation and development process. In addition, DSV will hold bi-weekly/monthly online idea generation and development sessions in which all participants will come together to discuss ideas and can engage with industry and investors.
How to apply to this scheme
Overview of the application process
Apply for any of the three roles (Founding Analyst, Founder or Scientific Advisor) using the online expressions of interest form.
Selected applicants will be invited to a 30-minute telephone interview to explore their expertise, drivers and entrepreneurial attitude.
In the final stage of the selection process, applicants selected after telephone interview will invited to a technical interview and brainstorming session in person.
The entire selection process should take no more than 30 days.
Excellent knowledge of an aspect of one or more of the focus areas or another area of oncology.
Strong self-starter with excellent communication and interpersonal skills.
An innovative and entrepreneurial mindset.
Drive to impact the lives of cancer patients.
Applicants will be selected jointly by Cancer Research UK and Deep Science Ventures.
Cancer Research UK contact details
If you have any questions about this programme or need assistance with your application, contact Deep Science Ventures: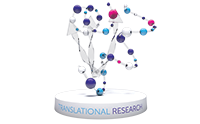 We have a range of funding opportunities to help you translate your research into novel cancer therapies, backed by the experts and state-of-the-art technology of our drug discovery and development infrastructure.
Our programme to develop and nurture an entrepreneurial culture amongst cancer researchers offers opportunities including networking events, training and business accelerators.
More opportunities like this