Immunology Innovation Award
About this scheme
Key information
Career level
Mid-career researcher
Established independent researcher
Clinician
Non-clinical researcher
Health professional
Industry researcher
Early career researcher
Workshop theme
Modulating Tissue Immunity
The Immunology Innovation Award is jointly funded by Cancer Research UK and Versus Arthritis and aims to catalyse new multidisciplinary collaborations across disease areas.
To apply for this funding you must attend a sandpit workshop — an intensive and interactive three-day residential event where you will have the opportunity to:
Network and form new collaborations spanning diverse research areas and organisations
Work in broad, multidisciplinary teams to generate new and innovative research ideas
Pitch projects for seed funding to test the feasibility of your ideas
Find out more about what to expect at the innovation sandpit workshop
Scientific theme
The overarching theme for the second innovation workshop is modulating tissue immunity. The workshop will look holistically at the way the immune system functions in the body under challenges caused by arthritis or cancer. The impact of the dysregulated immune states on both cancer and arthritis are important to explore, as it is clear that a dysregulated immune state has severe consequences in both disease settings. Within the overarching theme of modulating tissue immunity, three potential areas have been specifically identified:
Immuno-metabolism
Immune checkpoint modulation
Immune/tissue cell interactions
Research ideas developed at the workshop should:
​Lead to the significant advancement of our understanding of the processes involved in modulation of the immune state
​Be relevant to understanding the modulation of the immune state in different disease modes: to explore how it is maintained, how it becomes perturbed and how it can be effectively harnessed for therapeutic use
The initiative will bring together top researchers and clinical academics in inflammatory disease, in cancer, and in fields outside of these, whose expertise can be applied to the key questions concerning immune modulation.
Applications are welcome from a wide range of disciplines, including those working in the fields of cancer and arthritis research, immunologists, physical scientists, healthcare professionals, engineers, and those working in the digital and technology space.
You do not need to have a specific expertise or background, but you must be:
Creative, open-minded, and able to work effectively as part of a team
Willing to engage with those working in other disciplines from a variety of backgrounds, and other key stakeholders
Able to attend all days of the workshop in Nottingham, 2–5 April 2019
Based in the UK
We particularly welcome applications from those working in the physical sciences and from people representing organisations (large or small) that will contribute new expertise and new thinking in immunology research.
We regret that PhD students and junior postdocs are not eligible to attend the workshop.
We provide accommodation, refreshments and meals and will cover standard class travel costs for the workshop.
Teams who successfully pitch proposals at the workshop will receive seed-funding for one year to cover the costs of pilot/feasibility studies. Funding will not cover salaries.
How to apply to this scheme
Application process
This workshop is themed on Modulating the Immune State and will take place on 3–5 April 2019. For more information please see the workshop specification document.
Submit a completed application form and up to date CV by noon 11 February 2019 to research@versusarthritis.org.
We will review your application and successful candidates will be notified week commencing 25 February 2019.
If your application is successful you will be invited to attend the workshop from the evening of 2 April to the afternoon of 5 April 2019.
Over the course of the workshop, teams will develop pilot/feasibility study proposals which they will be able to pitch for funding on the final day of the workshop. Up to five teams will be funded, and decisions will be presented at the end of the event.
The principal investigator for each successful study team will have until 7 May 2019 to submit a written version of their feasibility study proposal through our online Grants Management System, outlining their group's intended activities as presented at the workshop, with costings.
Further guidance on the post-award processes will be made available to successful applicants at the sandpit event.
Before you begin your application
You must:
Read the workshop specification
Obtain the approval of your host organisation/employer/board/shareholder(s) (as appropriate), to ensure that your organisation is willing and able to engage in a collaborative project.
Selection criteria will include:
The potential to work in trans-disciplinary environments
The potential to develop innovative and adventurous approaches to research
The ability to work collaboratively with others
The ability to communicate and engage with diverse non-academic stakeholders throughout the research process
Relevant research expertise and experience
 
Funding decisions will be made on the final day of the workshop by the workshop director, subject-guides, and people affected by cancer and arthritis. The Director of the Modulating Tissue Immunity workshop will be Professor Fiona Powrie.
Decisions are ratified by the Cancer Research UK Science Committee.
Cancer Research UK contact details
If you wish to discuss your eligibility before starting your application, please contact:
​Dr Anwen Howells
Research Funding Manager
Anwen.Howells@cancer.org.uk
Tel: +44 (0) 203 469 5257
In partnership with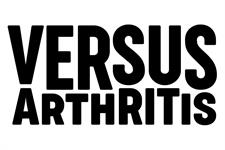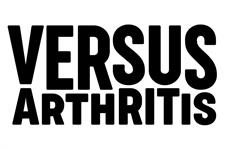 We're working with Versus Arthritis to encourage new collaborations and innovative research projects that could lead to significant progress in both disease areas.
Workshop report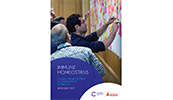 In July 2017, we funded 3 projects from the "Immune homeostasis" workshop.
We're committed to supporting the next generation of cancer researchers and we have opportunities for you wherever you are in your career, whether you're new to the lab, or growing your fully fledged independent research group.