BACR/CRUK Student Travel Awards
About this scheme
Key information
Funding amount
Up to £500 for UK meetings or £1,000 for overseas meetings
We've joined forces with the British Association for Cancer Research (BACR) to provide student travel awards to help students attend scientific meetings.
This scheme is available to students who have been BACR members for at least one year at the time of application.
You will be expected to submit an abstract and to present your work at the relevant meeting and should submit copies of the abstract with your application.
You may apply for up to 2 bursaries during your studentship, at least one of which must be for a UK meeting.
We'll fund up to a maximum of:
£500 for UK meetings
£1,000 for overseas meetings
Funding can be used to cover the costs of:
Registration fees
Economy class travel
Accommodation
It is unlikely that costs will be met in full and you are encouraged to seek additional awards or support from you home institution. You must provide receipts for all costs.
How to apply to this scheme
To apply, submit your application as a PDF document to the BACR, containing:
A curriculum vitae
Details of the meeting, including copy of submitted abstract
A signed letter of support to include confirmation of student status from your Supervisor
A budget for travel/accommodation
Evidence of other funding sought/obtained
Full application guidelines are given on the BACR website.
There are three application deadlines each year:
28 February
30 June
31 October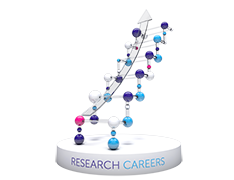 We offer a range of fellowships, bursaries and other support to help outstanding scientists and clinicians develop their independent research careers.
Research events
Our Strategy and Research Funding teams attend and exhibit at conferences, meetings and workshops throughout the year.