AACR-CRUK Transatlantic Fellowship
About this scheme
Key information
Funding period
4 years, or part-time equivalent
The AACR-CRUK Transatlantic Fellowships support high-potential UK postdoctoral researchers to develop their independent career in the US, and vice versa.
Applications are considered from any area of our funding remit except clinical trials. You must have, or be close to completing, a doctoral degree (PhD, MD, MD/PhD) in a related field.
Your home country must be the UK or US, as defined by meeting one of these criteria:
You have recently been awarded a doctoral degree in the home country (US or UK)
You are in the final year of your doctoral studies in the home country and expect to have your degree conferred (i.e. have completed your viva) by the start of the grant term (latest 28 April 2020)
You have recently graduated in the home country and have already started a postdoctoral position in the visiting country within 6 months of the opening of the scheme
You have recently been awarded a doctoral degree from any country, and have been in the home country for at least 6 months at the time of application
Funding support provided for four years, or equivalent duration for part-time working:
£300,000 for UK applicants going to the US
$400,000 for US applicants coming to the UK.
Funding will cover:
Salary for the Fellow
Associated running expenses
Travel to/from your host institution
AACR annual meeting registration fees for the duration of the award
Additional support
Our fellowships offer a range of benefits beyond funding, including access to networking and training opportunities, flexible working policies and an accelerated route through the Tier 1 Exceptional Promise visa system for the applicants coming from the US.
How to apply to this scheme
Application process
Applications for this scheme are considered once a year, and the application process has three stages:
Letter of Intent: reviewed and shortlisted by the Committee.
Full application: reviewed and shortlisted by the Committee.
Interview: shortlisted applicants will be invited to an on-site interview with the Committee at the AACR headquarters in Philadelphia, PA, US.
All applications must be made through AACR's ProposalCENTRAL.
Timelines
| Preliminary application deadline | Full application deadline | Interviews |
| --- | --- | --- |
| 25 July 2019 | 9 October 2019 | 3–4 December 2019 |
Before you begin your application
You must read:
If you are invited to submit a Full Application, you will need to download:
The Committee will consider the following criteria when reviewing Letters of Intent. Please refer to the "Develop independence" career stage on CRUK's Fellowships Competency Framework.
Quality and originality of the proposed work with potential for impact in the field
Quality and track record of candidate
Suitability of proposed research environment
Potential for independence
Relevance of project to cancer research
The Committee will also consider how closely your research aligns with the priorities laid out in our Research Strategy, including earlier detection and harder-to-treat cancers (brain, lung, oesophageal and pancreatic cancers).
Applications are assessed by a joint AACR and CRUK international Scientific Review Committee.
Chair of the Scientific Review Committee
Prof Margaret Frame — University of Edinburgh
Members of the Scientific Review Committee
Dr Sara Buhrlage — Dana-Farber Cancer Institute
Dr Ross Chapman — University of Oxford
Dr Clare Davies — University of Birmingham
Prof Rob de Bruin — University College London
Prof Yali Dou — University of Michigan
Dr Malachi Griffith — Washington University School of Medicine
Dr Paul Huang — Institute of Cancer Research
Dr Ryan Roberts — Nationwide Children's Hospital  
Prof Victoria Sanz-Moreno — Barts Cancer Institute, QMUL
Prof Kala Visvanathan — Johns Hopkins University  
Dr Tim Witney — King's College London
Dr Timothy Yap — MD Anderson Cancer Center 
Cancer Research UK contact details
Enquiries about the program guidelines, eligibility requirements, and Letter of Intent can be directed to AACR at grants@aacr.org.
Enquiries about proposalCENTRAL and the online submission process should be directed to customer support at:
800-875-2562 (Toll-free US and Canada)
+1-703-964-5840 (Direct Dial International)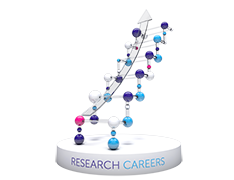 We offer a range of fellowships, bursaries and other support to help outstanding scientists and clinicians develop their independent research careers.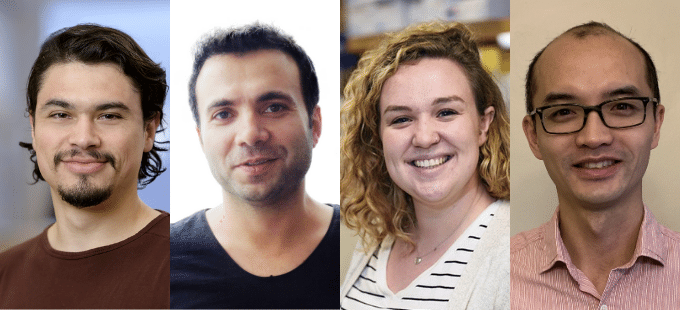 Our new Transatlantic Fellowships provide high-potential early career researchers with a unique opportunity to accelerate their careers.
More funding like this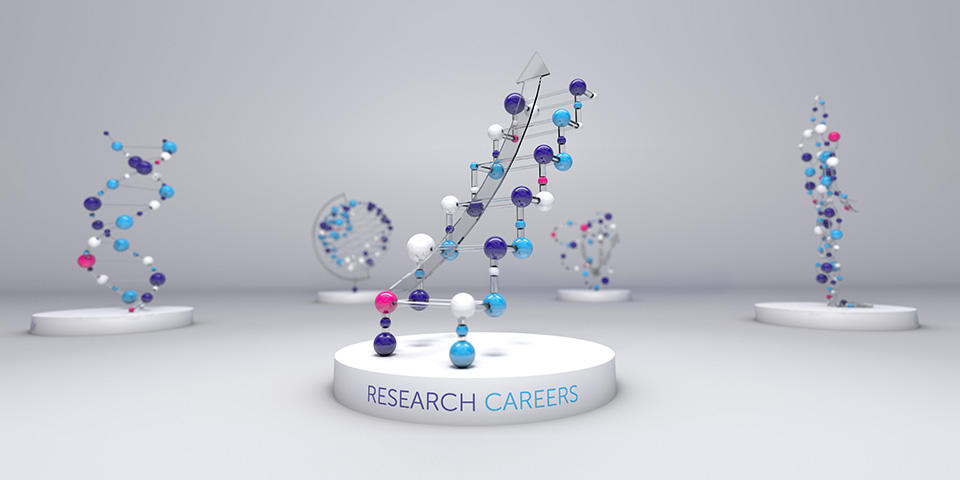 We have a variety of opportunities for students, postdocs and early- and mid-career researchers, including fellowships, grants, training and events.