Join our Publications Committee
We're inviting expressions of interest from leading scientists and clinicians who are interested in joining our new Publications Committee. The deadline for application is 15 June 2018.​
We own the British Journal of Cancer and are now exploring additional scientific publishing options to support our research community. This is an opportunity to help us shape our strategy in this area.
About the opportunity
At CRUK, we fund visionary cancer research of the highest standard to achieve our ambitious mission of seeing at least 3 in 4 cancer patients surviving the disease by 2034.
The vision of the scientific publications strategy is to extend CRUK's reputation for research excellence and innovation and to communicate the results of research to cure cancer sooner. We are now seeking applications to join the Publications Committee, which oversees the delivery of our scientific publications strategy.
 If you apply, you will have the opportunity to:
shape the publishing strategy of Cancer Research UK
help us deliver our ambitious research strategy
work with other highly experienced world-leading experts in cancer research and publishing
support the work of the largest fundraising cancer research charity in the world and the largest funder of cancer research in Europe.
The committee will meet twice a year, in person, in London. 
Responsibilities
The Publishing Committee will:
Provide advice on the overall strategy for scientific publishing for CRUK
Provide oversight for the delivery of the scientific publishing strategy
Provide advice on the finances arising from scientific publishing
Approve the 3-5 year strategy for each journal while acknowledging that the Editor in Chief is responsible for the independent, day to day selection and peer review of editorial content 
Monitor developments in the publishing environment and ensure that changes that will have a significant impact on CRUK are acted upon
Monitor the performance of each journal against objectives agreed by the Publishing Committee, Editor in Chief and Scientific Publications Manager
Ensure collaboration with other committees and departments within CRUK to ensure that cross-committee and cross-department opportunities are fully explored
Ensure that adequate succession planning is in place for Editors in Chiefs
Recruit and advise a search committee for the appointment of the Editor in Chief of the BJC and any other future publications when required
Ensure that the scientific publications of CRUK have the highest level of research integrity
Support the development of new publishing products
About you
We have two positions available for researchers with scientific or clinical expertise and editorial experience.
We welcome applications from candidates who have some, or all, of these skills and experience:
a talented senior scientist or clinician
a strategic thinker
experienced as a member of the editorial board or as an academic editor of a journal
We welcome and actively encourage applications from candidates from diverse backgrounds.
How to apply
Please email Maria Hodges on maria.hodges@cancer.org.uk by 15 June 2018 with your:
Cover letter (max 2 pages)
CV (max 4 pages)
In your cover letter please include:
key areas of scientific or clinical expertise
reasons for applying
experience in editorial or publishing roles
brief (300 words maximum) statement of your vision for CRUK scientific publishing
In your CV please include:
relevant experience and qualifications
most relevant, recent publications
Please also email policies@cancer.org.uk with a completed Equal Opportunities Monitoring Form. This information is for monitoring purposes only; it will be kept confidential and will not be connected to your application.
Contact us
If you have any questions or need any assistance, please contact:
Dr Maria Hodges
Scientific Publications Manager
British Journal of Cancer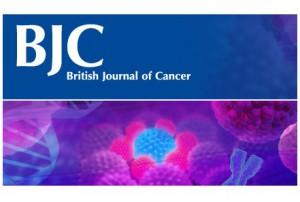 We own the British Journal of Cancer, one of the most-cited general cancer journals, publishing significant advances in cancer research, high-quality reviews and thought-provoking comment on all aspects of cancer prevention, diagnosis and treatment.