Advisory panels
Grand Challenge Advisory panel
An international group of the world's most distinguished scientists have gathered together to form the Grand Challenge Advisory Panel. Designed to provide an independent, expert view on the scheme, all have a remarkable track records in research, innovation and policy development.
The Grand Challenge Advisory Panel are responsible for not only setting the challenges, but assessing all applications, shortlisting teams and ultimately deciding which teams will be successful in receiving the Grand Challenge award.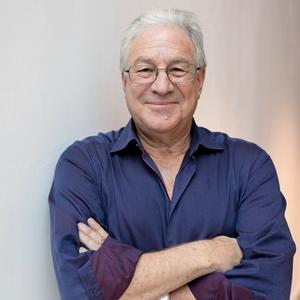 Dr Rick Klausner, M.D.
Title: Chair of the Grand Challenge Advisory Panel
Country: USA
Discipline: Cell and Molecular Biology
Dr Rick Klausner chairs the Grand Challenge Advisory Panel. An award-winning molecular biologist, Dr Klausner made many important contributions to both immunology and cancer research before becoming Director of the US National Cancer Institute (NCI) in 1995. Subsequently, he served as Executive Director for Global Health at the Bill and Melinda Gates Foundation, where he oversaw the Gates Grand Challenges in Global Health.
He is a past President of the American Society for Clinical Investigation, and is a member of the US National Academy of Sciences, the Institute of Medicine of the National Academies, and the American Academy of Arts and Sciences. He is also the former Chief Medical Officer of Illumina Inc, one of the companies driving the 21st century genomics revolution through its pioneering next generation sequencing technology.
Dr. Klausner brings to our panel a lifetime's experience in fighting cancer, as a clinician, a scientist, an entrepreneur and a global policy maker.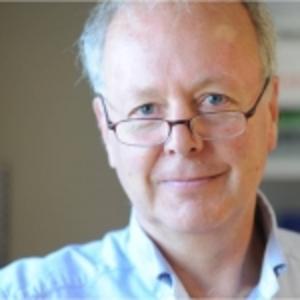 Professor Sir Adrian Bird, PhD, CBE, FRS, FRSE
Title: Buchanan Professor of Genetics, University of Edinburgh
Country: UK
Organisation: University of Edinburgh
Discipline: Genetics/Epigenetics
Professor Sir Adrian Bird, PhD, CBE, FRS, FRSE is Buchanan Professor of Genetics at the University of Edinburgh, and is responsible for the fundamental discovery that DNA has a unique 'epigenetic' as well as genetic code, which is of crucial importance to health and disease, including many types of cancer.
Professor Bird has won numerous scientific prizes for his work, is a Fellow of the Royal Society of London and the Royal Society of Edinburgh, and was knighted in the 2014 New Years Honours List for services to science. He has served as Deputy Director and a Governor of the Wellcome Trust, and is currently a Trustee of Cancer Research UK.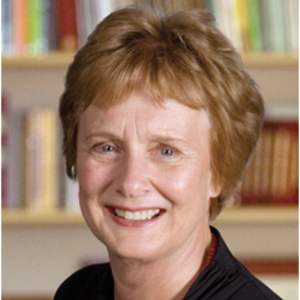 Professor Suzanne Cory, AC, PhD, FAA, FRS
Title: Research Professor, University of Melbourne
Country: Australia
Discipline: Molecular Genetics
Professor Suzanne Cory, AC, PhD, FAA, FRS is one of the world's most eminent molecular biologists. An Australian, she was one of the founders of the field of 'apoptosis', the study of how cells are programmed to die. Her work showed that cell death is just as important to cancer as cell growth, and her insights continue to have enormous impact in the field today.
Professor Cory is a past president of the Australian Academy of Science, and former Director of the Walter and Eliza Hall Institute of Medical Research in Melbourne. Her many awards include the French decoration of Chevalier de l'Ordre de la Légion d'Honneur, and she has the notable distinction of having had a high school named in her honour.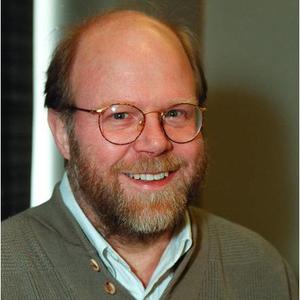 Professor Edward E. Harlow Jnr, PhD
Title: Ludwig Professor of Cancer Research, Harvard
Country: USA
Organisation: Harvard Medical School
Discipline: Molecular Biology, Oncology
Professor Edward E. Harlow Jnr, PhD is Professor of Biological Chemistry and Pharmacology at Harvard Medical School. In the 1980s, Professor Harlow and his colleagues, including Sir David Lane, a fellow Grand Challenge panellist, were responsible for a major advance in cancer biology, when they discovered that molecules that protect our cells from cancerous changes – called tumour suppressors – are switched off by other molecules that promote the disease.
Professor Harlow has been awarded the American Cancer Society's Medal of Honor, and has been elected to both the US National Academy of Sciences and the Institute of Medicine. He was a special advisor to the US National Cancer Institute (NCI) Director Harold Varmus, and in that role, set up the NCI Provocative Questions initiative, designed to stimulate risky, early-stage cancer research in the US.
He has a wealth of experience in both academia and industry, the latter as Chief Scientific Officer of Constellation Pharmaceuticals, and has sat on the Scientific Advisory Boards of numerous biotech companies.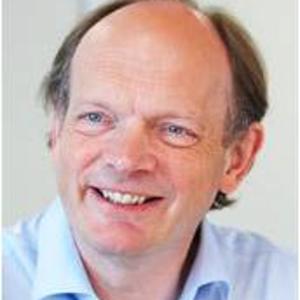 Professor Sir David Lane, PhD FRS FRSE
Title: Director, A*STAR
Country: UK
Organisation: Singapore's Agency for Science, Technology and Research (A*STAR)
Discipline: Cancer Biology
Professor Sir David Lane, PhD FRS FRSE is one of the world's most eminent cancer scientists. His discovery of the p53 protein in the 1970s revolutionised our understanding of how cells, including cancer cells, grow and divide. p53, dubbed 'the Guardian of the Genome', was the first tumour suppressor found within our cells, and we now know that p53 is faulty or inactivated in the majority of human cancers. Sir David has had a lifelong association with p53 research, and continues to be a leading figure in the field, in terms of both discovery research and drug development.
Formerly Cancer Research UK's Chief Scientist, Sir David is currently Chief Scientist of Singapore's Agency for Science, Technology and Research (A*STAR), and Scientific Director of the Ludwig Institute for Cancer Research. Knighted in 2000 for services to science, Sir David is also a Fellow of the Royal Society of London and the Royal Society of Edinburgh.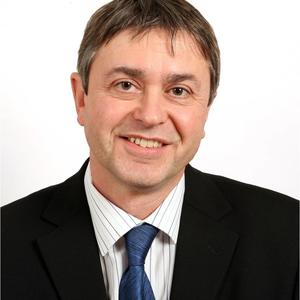 Dr Christopher P. Wild, PhD
Title: Director, IARC
Country: UK
Organisation: International Agency for Research on Cancer (WHO)
Discipline: Molecular Epidemiology
Dr Christopher P. Wild, PhD, a distinguished cancer epidemiologist, is the Director of the International Agency for Research on Cancer (IARC), the specialised cancer agency of the World Health Organisation. IARC's objective is to promote international collaboration in cancer research, and in his role as Director, Dr Wild has developed the Agency's mission to understand the risks of cancer, and to mobilise the international community in a concerted prevention and early detection strategy, with particular reference to low and middle income countries. IARC is a pioneer in the global cancer effort, acting as a global reference for cancer information, and holding a unique biobank of 10 million cancer samples from around the world.
Dr Wild's experience in effective coordination of international efforts, coupled with his epidemiological expertise, will provide the panel with unique insights into the global cancer problem.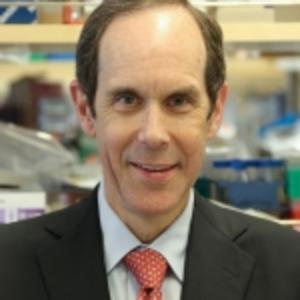 Professor Brian J. Druker, MD
Title: Director, OHSU
Country: USA
Organisation: Oregon Health & Science University Knight Cancer Institute
Discipline: Cancer biology, medicine and translational research
Professor Brian J. Druker, MD is a true hero of the cancer field. He is responsible for a revolution in the treatment of cancer through his development of Gleevec, the first drug to target the genetic defects of a particular cancer while leaving healthy cells unharmed. Gleevec is now the treatment of choice for patients with chronic myeloid leukaemia, and has led the way for many more of the targeted drug therapies now in use in the clinic.
Professor Druker heads the groundbreaking Knight Cancer Institute in Oregon, and is the recipient of some of science's greatest honours, amongst them the Japan Prize, the Lasker-Debakey Clinical Medical Research Award and the Kettering Prize of the General Motors Cancer Research Foundation. He is a member of the US National Academy of Sciences, the Institute of Medicine of the National Academies, and the American Academy of Arts and Sciences and the American Association of Physicians.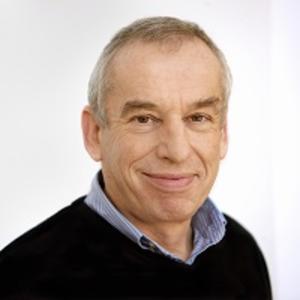 Professor Nic Jones
Title: Director
Country: UK
Organisation: CRUK Manchester Centre
Professor Nic Jones formerly served as the Director of the Cancer Research UK Manchester Institute and of the CRUK Manchester Major Centre, where he still leads a research team investigating networks of molecules in cells that can help drive cancer development and growth.
Professor Jones' group are focussing on one particular network that reacts to many different signals - like growth factors - and controls key processes in cells such as when to divide and to self-destruct.
In January 2016, Professor Jones stepped down from the position of CRUK Chief Scientist following five years in the role. During this time, he helped to shape the life-saving research we fund and translate it into new treatments for patients.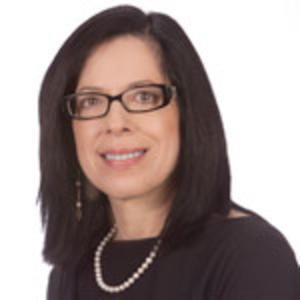 Dr. Elizabeth Marion Jaffee, M.D.
Title: Deputy Director, Johns Hopkins
Country: USA
Organisation: The Johns Hopkins University School of Medicine
After graduating Magna cum laude from Brandeis University, Dr. Jaffee received her M.D. from New York Medical College. She completed her internship and residency at University of Pittsburgh, Presbyterian-University Hospital, then received an NIH Research Training Grant as a Research Fellow and Principal Investigator at the University of Pittsburgh under the guidance of Fran Finn, Ph.D., Research Director.
Dr. Jaffee came to The Johns Hopkins University School of Medicine in Baltimore where she was a Senior Oncology Fellow from 1989 – 1992. In 1992, Dr. Jaffee was appointed Assistant Professor of Oncology at the Johns Hopkins University School of Medicine (JHUSOM), and Professor in 2002. She holds faculty positions in the Graduate Programs in Pharmacology, Immunology and Cell and Molecular Medicine (CMM). Dr. Jaffee currently serves as Deputy Director for the Sidney Kimmel Comprehensive Cancer Center (SKCCC) at Johns Hopkins.
Dr. Jaffee has served on many committees at the National Cancer Institute and is currently Chair of the National Cancer Advisory Board.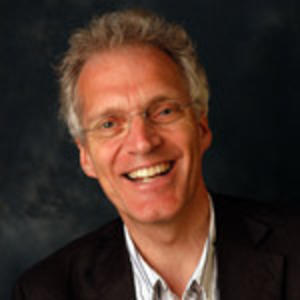 Professor René Bernards
Title: Group leader, NKI
Country: Netherlands
Organisation: Netherlands Cancer Institute
Discipline: Molecular carcinogenesis
René Bernards is a professor of molecular carcinogenesis at the Netherlands Cancer Institute. His laboratory uses functional genomic approaches to find vulnerabilities of cancers that can be exploited therapeutically. Using the concept of synthetic lethality, his laboratory searches for combinations of drugs that are lethal for cancer cells and for vulnerabilities of cancer cells of a defined genotype.
Amongst his honours are the Pezcoller Foundation-FECS Recognition for Contribution to Oncology, the Ernst W. Bertner Award for Cancer Research from the M.D. Anderson Cancer Center, the ESMO Lifetime Achievement Award in Translational Research in Breast Cancer. He is also a member of the Royal Netherlands Academy of Sciences.
Patient panel
At Cancer Research UK, we believe that research intended to benefit patients can be made even better by involving patients and their carers.
To bring this valuable perspective to Grand Challenge, we've recruited a group of people affected by cancer. Each have participated in workshops to help shape the scheme.
They will continue to input their ideas and advice during the whole Grand Challenge process.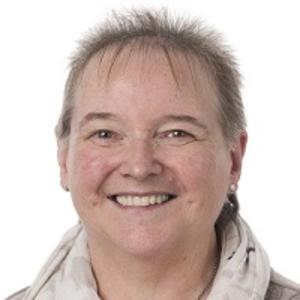 A native of Belfast, Margaret works extensively with cancer organisations as a personal and public involvement (PPI) representative. Margaret currently chairs the Grand Challenge Patient Advisory Panel, having been the deputy chair previously. She also chairs the Northern Ireland Cancer Research Consumer Forum, working with the NI Cancer Trials Network and is a lay member of their Executive Committee.
Margaret is a member of the NCRI Consumer Forum and represents Northern Ireland on the Consumer Involvement Steering Group. She is an active partner in several Trial Management Groups and also a co-applicant on a Health Technology Assessment trial, as well as being a member of Independent Cancer Patient Voice (ICPV), and a facilitator for HSC, Public Health, Research and Development Division's Building Research Partnerships workshop. She has been a member of Cancer Research UK's Research and Innovation Sounding Board and been involved in many of Cancer Research UK's PPI activities.
Margaret was awarded the MBE for services to cancer research in the Queen's Birthday 2018 Honours List.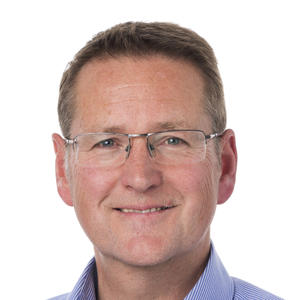 Peter Rainey was Chair of The Grand Challenge Patient Advisory Panel for two rounds. Peter sadly passed away in July 2018. He contributed much of his valuable time, his energy, and his wisdom, to the Grand Challenge programme, as well as numerous other patient and public involvement (PPI) initiatives both within Cancer Research UK and across the many other organisations that he worked with.
Peter expertly chaired the Patient Panel, representing people affected by cancer He joined CRUK in the belief that patients and carers should be able to participate in shaping the agenda and offer their insights and life skills to move things forward. He shared with us that for him Grand Challenge was not "business as usual" research, but an opportunity to contribute to something which could be ground breaking.
Peter told us that he was looking forward to seeing research teams including PPI as a key part of their implementation plans and he worked closely with us to develop the PPI funding guidelines, and scoring system used in GC. He said:
"Being part of the Grand Challenge has been fantastic. My personal experience has enabled me to offer the patient perspective and help shape the Grand Challenge. The levels of ambition, innovation and collaboration involved in the projects demonstrate perfectly what the Grand Challenge is about. I feel very privileged to have been part of this journey with the researchers and to have had a voice in the decisions that will help save lives."
We recognize the invaluable contribution that Peter made to Grand Challenge, and regard ourselves privileged to have worked alongside him. We greatly appreciate having had the opportunity to work in partnership with such a kind, considered, and dedicated individual.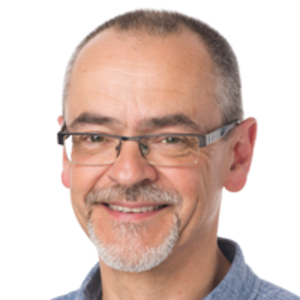 After his experience caring for close relatives who'd had a cancer diagnosis, Jim Elliott got involved in cancer research as a way of giving something back, and to find out more about the research that underpins all cancer treatment. He's particularly interested in Grand Challenge due to its potential to focus attention on hard to answer questions that would be unlikely to be addressed otherwise. Jim has a broad range of skills and experiences that will allow him to bridge the gap between scientists and the public, and help frame the science in ways that will resonate with multiple audiences.
Jim has a number of public involvement roles related to cancer. He is a Cancer Research UK Public Involvement Coach, a member of Independent Cancer Patients' Voice, a lay facilitator for Building Research Partnerships workshops, and a lay reviewer for the National Institute for Research with a particular focus on cancer. He has also been a member of a cancer patient and carer panel for an NHS trust.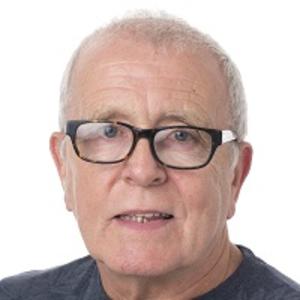 Terry Kavanagh was diagnosed with lung cancer over 29 years ago, and believes that the experience of living with cancer gives patients such as himself an invaluable expertise complementing that of researchers. For him, Grand Challenge will be a new way of looking at the disease from both perspectives.
Terry has a Diploma in Counselling and Psychotherapy, and is the resident counsellor at the Widnes and Runcorn Cancer Support Centre. He's a patron of the Roy Castle Lung Cancer Foundation, for whom he has also been a trustee, and chair of their Lung Cancer Patients' Support Group. Terry is a patient representative for multiple organisations, including the Liverpool Regional Lung Cancer Alliance, the National Lung Cancer Spiral CT Screening Programme, and the Cheshire and Merseyside Network Psychological Support Group. He has given presentations on lung cancer from the patient's perspective throughout the UK and in America, and has been a Lung Cancer Patient Representative at the American Association of Cancer Research Annual Conference, the largest meeting for cancer researchers in the world.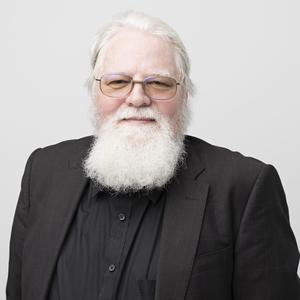 Jeremy has been involved in supporting research for many years in a Public/Patient Involvement (PPI) capacity, and works with formal PPI groups and on an individual basis. He has personal experience of caring for his wife through three cancers, which were treated with chemotherapy, surgery and radiotherapy, and brings to his research contribution this perspective, that of having been a hospital patient himself, and having worked in the NHS. These three perspectives give value to being able to review research objectively.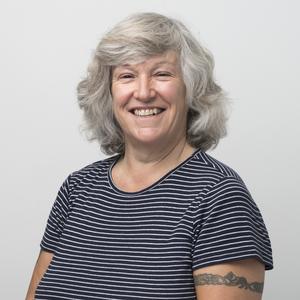 Debby was diagnosed with colorectal cancer in 2014 and during her treatment took part in several research trials. This sparked an ongoing interest in health research.
She sits as a public or lay member on several National Institute for Health Research (NIHR) panels and boards, and is also a member of the NICE Coloectal Cancer Guideline Committee.
She is a co-applicant on two cancer trials funded by Cancer Research UK and Macmillan, and also runs a Community of Interest Company (CIC) called Help-Diabetes, offering support for people with Type 2 Diabetes.
Her work to date with Cancer Research UK has included being a member of one of the sounding boards; acting as an Involvement Coach, and many other involvement roles. She currently is working on the Data Intelligence Group. She feels that being part of the Grand Challenge patient panel is a highlight and an exciting opportunity to help shape significant and potentially game changing pieces of research.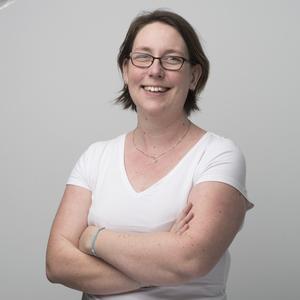 As a Legal Aid solicitor, Sarah is compassionate with a strong sense of justice and attention to detail. Having lost her son to neuroblastoma during 2017, efforts to combat cancer are a clear passion for Sarah; in particular, the voice of the carer is important to her, as is being involved in other groups aiming to better target research in to childhood cancer and palliative care. The ability to bring this perspective to innovative and challenging research drew Sarah to become involved in the Grand Challenge.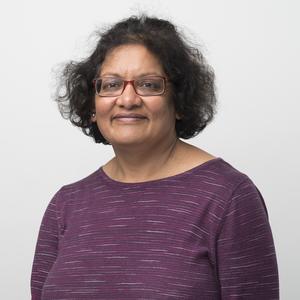 Gita has been involved with various CRUK Patient and Public Involvement activities for over a year now. She has worked within the NHS throughout her career, leaving when her son was diagnosed with Ewing's sarcoma in 2012. Having gone through chemotherapy, proton therapy, stem cell transplant and participation in a clinical trial, sadly, they lost him in 2015. Gita recognises that ongoing research allowed her son to access all the treatments. Gita provides a carer's perspective to the parental and bone cancer groups that she is involved with.