Help us shape the next Grand Challenges
How we're setting the next Grand Challenges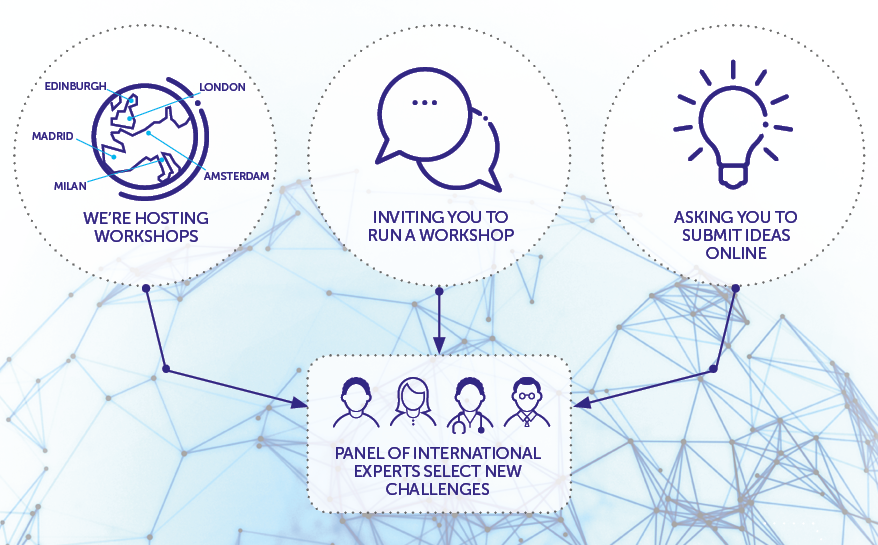 Tell us what you think are the biggest barriers to progress in cancer research. Use your unique research perspective to articulate a challenge that could change the face of cancer research.
​Deadline: 15 November 2019
Run your own workshop
Gather the sharpest minds at your institution to brainstorm the barriers that, if removed, could revolutionise cancer research and transform patient outlook.
2019
Consultation
New inputs are sought to help inform the next round of Grand Challenge
July 2020
Express Interest
Collaborators open their application outlining their proposed team and approach
Oct 2020
Shortlist
Expressions of interest are reviewed and selected teams receive seed-funding to develop full applications
Feb 2021
Full Application
Shortlisted teams submit full applications and are interviewed by the independent advisory panel
Sep 2021
Award
Winning teams awarded up to £20 million over 5 years to conduct their pioneering research