About Cancer Research UK
We are the world's leading independent charity dedicated to cancer research. We fund scientific research to help prevent, diagnose and treat cancer.
We are the only charity fighting over 200 cancer types and we receive no government funding for our life saving research. Together with our partners and supporters, our vision is to bring forward the day when all cancers are cured.
We develop policy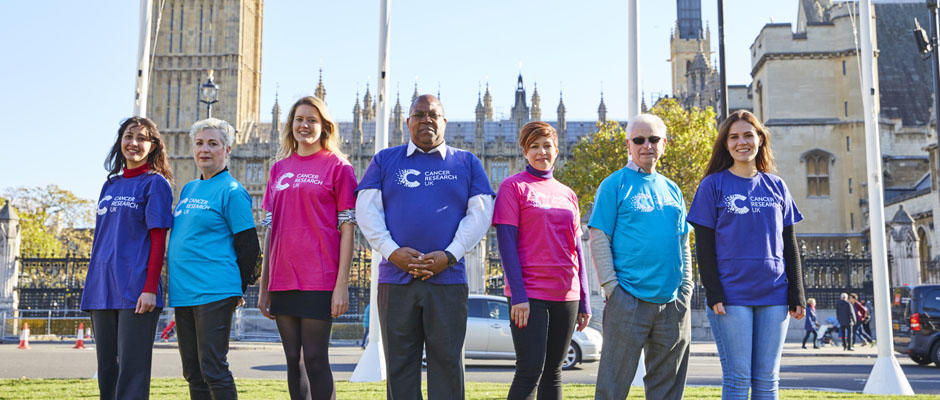 Our policy development team develops evidence-based policy to inform Government decisions related to cancer and research.
We beat cancer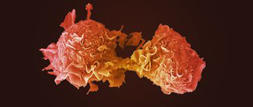 We fund scientists, doctors and nurses to help beat cancer sooner. We also provide cancer information to the public.
We raise money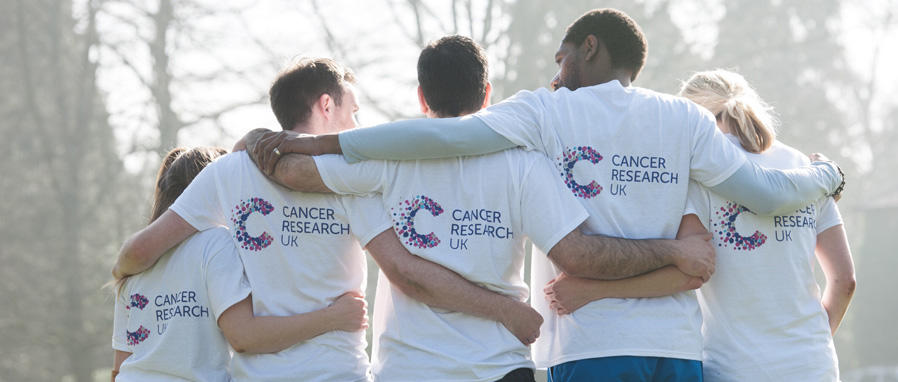 Every step we make towards beating cancer relies on every pound donated.
Our Research
We are the largest independent funder of cancer research in Europe and the world's leading charity dedicated to cancer research, supporting research across all cancer types. We are committed to funding high-calibre, innovative research that we believe has the potential to provide the greatest benefit to the public and cancer patients.
We support researchers at all career levels and fund all stages of the research pipeline. Our broad portfolio spans basic, translational and clinical research through response mode funding, infrastructure in our Cancer Research UK Centres and through our five core-funded institutes.
Our five-year Research Strategy, launched in 2014, outlines how we will achieve our ambitions through a substantial increase in research in priority areas.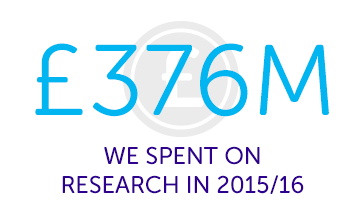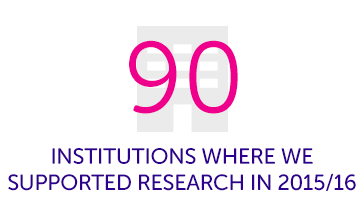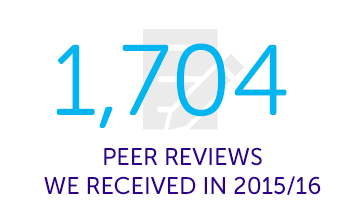 Grand Challenge
Grand Challenge is the cornerstone of our research strategy to accelerate progress towards 3 in 4 people surviving cancer in the UK by 2034. Unique in its scale and ambition - Grand Challenge seeks to tackle some of the toughest problems  through international, multidisciplinary team research on a scale not before undertaken in cancer.
Initially Cancer Research UK committed £100m over five years, one £20m grant a year to Grand Challenge. Thanks to new partnerships and interest from international philanthropists, in our first round we were able to triple our investment and fund four exceptional, international teams. 
Our role in beating cancer globally

Cancer Research UK is the largest independent funder of cancer research in the world. Find out more about how we're beating cancer sooner on a global scale
Working in partnership
We work with organisations from across the academic, not-for-profit, government and private sectors to enable mutually beneficial research collaborations and accelerate progress in the fight against cancer. In 2017, philanthropic donations and a partnership with the Dutch Cancer Society enabled us to fund more Grand Challenge teams. With further rounds of our Grand Challenge initiative ongoing, new co-funding opportunities continue to arise.