Distinguish between lethal cancers which need treating, and non-lethal cancers that don't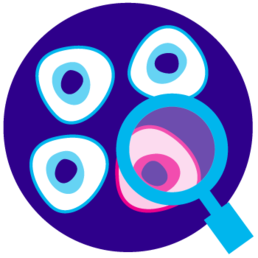 Not all cancers are created equal. Even within the same cancer type, some patients' cancer may never need treatment because it grows slowly, and if it went undetected may never cause a person harm. But for other patients with the same type of cancer, it may be fast-growing, meaning it should be treated immediately. 
The problem is that right now, doctors can't always tell the difference between cancers that need treating and cancers that don't.
This Grand Challenge aims to change this by finding ways to tell the two apart. This will help doctors identify life-threatening cancers earlier and will help them decide which patients need treatment and which patients can be spared it.  
In a sentence: Identify which cancers are potentially lethal and need treatment and which aren't 
CONTEXT
As detection technologies improve we are increasingly diagnosing many cancers at earlier stages. However, these methodologies may also detect non-lethal lesions that will never develop into aggressive cancer. Our current lack of biological understanding of the differences between non-lethal and potentially lethal malignant growths can result in over-diagnosis and consequently unnecessary stress and anxiety for patients, and potentially serious problems from over-treatment.
Understanding the mechanisms underlying the differences between lethal and non-lethal cancers would allow methods to be developed to specifically detect the cancers that require intervention. Further insights into the biology of early stage disease may also facilitate the accurate and early diagnosis of cancers which are currently identified at an advanced stage (such as cancers of the pancreas, lung and oesophagus).
OPPORTUNITIES AND BARRIERS
In the first round of Grand Challenge we funded the PRECISION team (led by Dr Jelle Wesseling) who are working to understand which women with ductal carcinoma in-situ (DCIS) will develop into an invasive breast cancer. However, there are many other cancer types where the differences between lethal and non-lethal cancers need to be established. The Panel would welcome applications in other disease-specific areas as well as broader studies that help us understand these key differences.
This is a challenge that requires discovery and translational research into the biology of lethal versus non-lethal cancers. We are looking for truly innovative approaches that go beyond large cohort-type association studies or –omic approaches, and delve into the mechanisms underlying these biological differences.
In addition to identifying characteristics that distinguish a non-lethal from a potentially lethal tumour, a key component of any Grand Challenge would be validation to determine how differences would be detected accurately in patients. The Panel would welcome proposals from multidisciplinary teams consisting of clinicians, biologists, technology experts, and others who can draw on their complementary expertise to translate biological knowledge into new approaches and methodologies to aid accurate diagnosis.  Studies might include the development of models for early disease, new approaches that test which tumours will progress to life-threatening stages and which will not, as well as clear biological understanding of the processes that guide these changes. 
VISION AND IMPACT
A Grand Challenge should focus on identifying, understanding and validating the distinguishing features that define lethal vs non-lethal cancers, to facilitate accurate diagnosis (rather than simply describing new methods to detect any/all cancers earlier).
By understanding the biological differences between certain types of cancer and premalignant states, it is anticipated that we will develop more accurate technologies to aid clinical decision making, preventing unnecessary treatment, and detecting lethal cancers earlier.
Who can apply to Cancer Grand Challenges? 
Cancer Grand Challenges is looking for the best ideas and the sharpest minds to transform cancer research.
We welcome applications from:
Global teams
All disciplines
Academic institutions and their commercial partners 
Our current funded teams span 9 countries and a wide range of disciplines including analytical chemistry, cell biology and virtual reality.
The Scientific Committee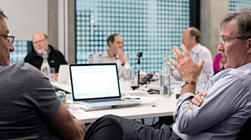 The Cancer Grand Challenges Scientific Committee provide input throughout the funding process, from setting the challenge and assessing applications to funding decisions and beyond.