Successful applicant case studies from early- and mid-career researchers
Read advice on applying for funding from some of our current grantees with a range of backgrounds and expertise.
These case studies feature researchers who are developing their careers with our fellowships and associated funding awards for early- and mid-career researchers.
More case studies
We also have case studies from researchers at all levels of career development, and across our research areas and strategic priorities.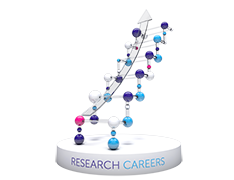 We offer a range of fellowships, bursaries and other support to help outstanding scientists and clinicians develop their independent research careers.