ITCP partnerships
Coronavirus (COVID-19)
Cancer Research UK supports GPs to deliver best practice. We have created a central resources hub for Health Professionals which hosts all of our CRUK resources and further materials to help with managing the pandemic. We are updating the information as guidance changes. There is also a page specifically for patients on our about cancer hub.
Contact us
If you'd like to discuss how we might work together, please contact the international tobacco control team
We work in partnership with a range of international organisations to pool resources and maximize the impact of our funding.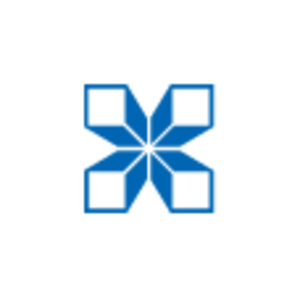 International Development Research Centre (IDRC)
We launched a joint funding initiative with Canada's International Development Research Centre (IDRC) to address the health and development challenges posed by tobacco use in low- and middle-income countries (LMICs). IDRC is a Canadian Crown corporation with over 45 years' experience. It invests in knowledge, innovation, and solutions to improve lives and livelihoods in the developing world. Together we will fund research which provides the economic rationale for the prevention of tobacco-related diseases across Asia, Latin America and the Caribbean, Middle-East-and-North-Africa, and Sub-Saharan Africa.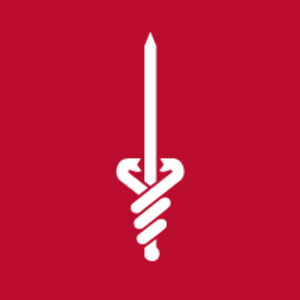 Cancer Research UK is working with the American Cancer Society on a unique team-based programme to increase the financial resources and expertise available to researchers and advocates in low- and middle-income countries.
The Programme for Research, Advocacy and Capacity Building on Tobacco Taxation (PROACTT) supports the effective implementation of evidence-based policies in LMICs, particularly in relation to tobacco taxation and price measures, which reduce tobacco prevalence and prevent youth uptake of smoking.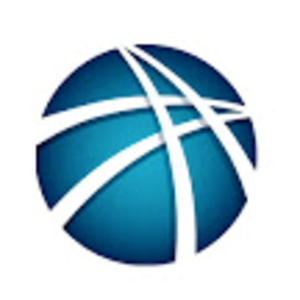 Framework Convention Alliance (FCA)
Cancer Research UK is a member and funder of the Framework Convention Alliance (FCA). FCA is a global alliance of civil society organisations supporting the development, ratification and implementation of the international public health treaty, the World Health Organization (WHO) Framework Convention on Tobacco Control (FCTC).
FCA is also a leading advocate for the inclusion of FCTC and tobacco control in international health and development policy frameworks, including the Sustainable Development Goals (SDGs) that were adopted by the UN General Assembly in 2015.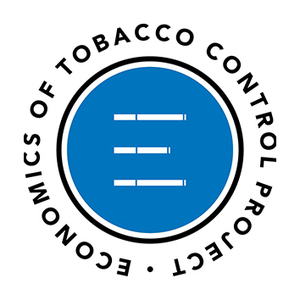 Economics of Tobacco Control Project
Cancer Research UK is supporting the World Health Organisation Framework Convention on Tobacco Control (FCTC) Knowledge Hub on tobacco taxation, housed within the Economics of Tobacco Control Project at the University of Cape Town in South Africa. The Knowledge Hub supports the Parties to the FCTC by facilitating training, capacity building, technical assistance and knowledge dissemination in the areas of taxation (Article 6) and illicit trade (Article 15). To learn more about the Knowledge Hub, watch their short film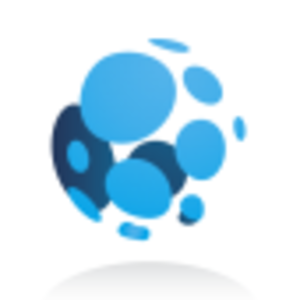 UK Centre for Tobacco and Alcohol Studies (UKCTAS)
The UK Centre for Tobacco and Alcohol Studies (UKCTAS) is a network of 13 universities (12 in the UK, one in New Zealand) funded by the UK Clinical Research Collaboration. Conducting research, teaching and policy work into tobacco and alcohol, both important public health concerns. Cancer Research UK is partnering with UKCTAS to build the skills and confidence of researchers in 7 countries to generate research on three key issues: tobacco industry interference, tobacco taxation and illicit trade.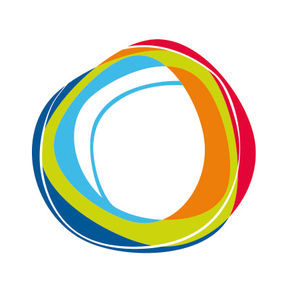 Cancer Research UK is a member of the NCD Alliance. The Alliance is a network who tackle non-communicable disease (NCD). They unite 2,000 civil society organisations in more than 170 countries to tackle disease such as cancer, heart disease and diabetes by influencing national and international policies. NCD Alliance is recognised global thought leader on NCD policy and practice, a convener of the civil society movement, a partner to governments and UN agencies, and an advocate for people at risk of or living with NCDs.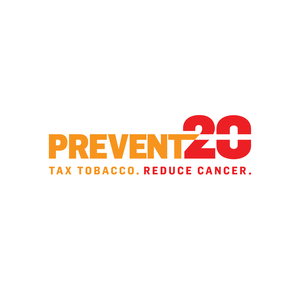 Cancer Research UK is a member of the Prevent20 Coalition. Prevent20 is a global coalition of over 40 cancer groups from around the globe, who are calling on governments to raise tobacco taxes because they are the single most effective tobacco control intervention.
The movement's name is in recognition of the more than 20% of all cancer deaths that are attributable to tobacco use which are completely avoidable. Prevent20 promotes tobacco taxes as a powerful solution for large-scale tobacco use prevention. It educates and activates cancer advocates to persuade their country governments to take up smart tax policy as a critical cancer prevention tool.