Be part of our Health Professional Engagement Programme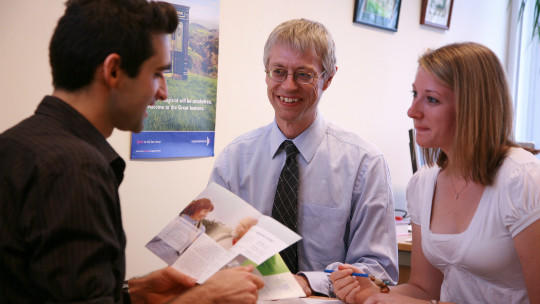 Help improve cancer outcomes and save more lives
Be part of our growing Health Professional Engagement (HPE) Programme
Competitive salaries + excellent benefits
What we're looking for
We're looking for engaging individuals who can play an instrumental role in improving the early diagnosis of cancer and ultimately save more lives.
You'll need to have tenacity and be happy working on your own as well as part of a team. Substantial experience of working in the NHS is essential, as is the demonstrative ability of working with GPs and primary care professionals to inform and influence practice.
About our team
The Health Professional Engagement Facilitator Project is a partnership with the NHS to provide face-to-face, tailored support to GP practices to help improve the early diagnosis of and therefore cancer outcomes in a local area. Facilitators provide useful information, tools, training and ongoing practical support to help busy practices to implement various early diagnosis activities. Essentially our CRUK Facilitators are catalysts for change.
Plans for the Project
The project launched in late 2012 in two regions: London, Cheshire and Merseyside.  In March 2014, the project expanded to: Thames Valley Strategic Clinical Network, Greater Glasgow and Clyde and more areas in London.
Following the success of the project over the last two years and to drive forward progress, we are now expanding the project across the UK – so that we can work with more local GP's, their practice teams, commissioners and NHS partners to help improve the earlier diagnosis of cancer and save more lives.   
If you'd like to express your interest in any of our future opportunities, and be contacted when recruitment opens for them, please email sophie.marriott@cancer.org.uk with your name, contact number, email address, role you'd be interested in (Facilitator or  Facilitator Manager - or both) and location. No CV is required at this stage.