Opportunities for Graduates
Interested in becoming a Finance Professional? Click here to read more information about our Finance Trainee vacancies that are open now!
How do I apply?
Entry level roles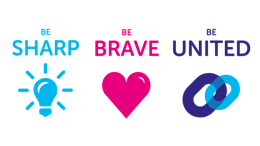 We have over 200 entry level roles at CRUK every year, so there are lots of opportunities to become a Life Changer.
Andrew - Fundraising & Marketing Graduate
"There are very few companies I could feel genuinely proud to tell people I work for, but Cancer Research UK is certainly one of them."