Working as a shop manager at Cancer Research UK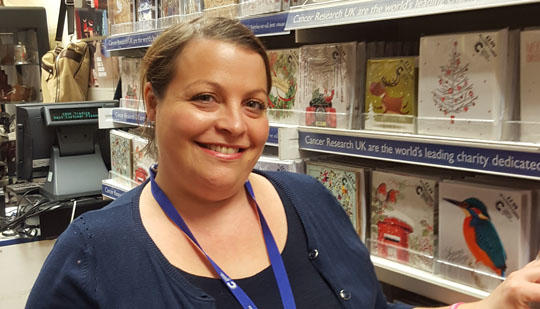 As the charity looks to drive more donations by hiring new shop managers in London, Alison Abrey, shop manager at Cancer Research UK's Crystal Palace store, shared her thoughts on the role, the shops, and how the work they do will help Cancer Research UK reach its goal of 3 in 4 beating cancer by 2034. 
What is it like to work in a Cancer Research UK shop? 
Working in Cancer Research UK's Crystal Palace shop is such a positive, rewarding and inspiring experience and I really feel like I'm working at the heart of the community. Knowing that the work you are doing is helping save lives creates a truly inspiring work environment. 
How important are the shops to the wider organisation? 
Our shops contributed over £22.7 million last year, so their financial impact on the organisation is hugely significant. It's fantastic to see our shops directly impact life-saving research. Our shops are often the first port of call for many of our supporters, so excellent customer service is crucial in an environment where we are essentially the 'face' of the charity an and important lifeline within the local community. 
How do shop managers contribute to shops' success? 
Shop managers are responsible for driving the success of our shops, not only do we ensure that we achieve agreed sales targets; we are also responsible for managing all of the donated items and maintaining the shops high standards. 
What traits do Cancer Research UK's shop managers need to have? 
You definitely need to be comfortable working towards financial targets and the ability to organise and prioritise tasks; ensuring workloads are evenly distributed amongst all shop staff. Not only this, but you need to be honest, enthusiastic and really passionate about the cause. It is also important to show empathy and sensitivity towards our customers and volunteers, as many of them will have been affected by cancer themselves. Our shop manages also need to have a great imagination so that they can keep coming up with new, innovative ways to enhance the shop experience, such as using visual merchandising skills to create eye-catching windows. 
What are some of the most memorable things that your shop has done to raise funds?
In my shop we have done everything from cake sales and raffles, to face-painting to raise funds. We had a quiz night at the local pub and raised over £300. This December we are going a step further and organising a dinner and dance event, with all ticket sales going to the charity. We're constantly thinking about our next big fundraising idea, meaning our shops are a fun and exciting place to work. 
What is unique about working for Cancer Research UK?
Working for a charity which helps so many people is fantastic. I personally feel extremely privileged to be part of it. Three years ago, I was diagnosed with breast cancer and without the work that Cancer Research UK does I might not have been here today. So many people are now surviving the disease, but we need to keep going to ensure that by 2034 we reach our goal of 3 in 4 people surviving cancer. 
What is your vision for shops in the future?
My vision is that Cancer Research UK becomes the number one charity shop on the high street and people see our shops as a prime location for shopping for fashionable clothes. We currently have over 580 shops on the high streets across the UK. I also aim to increase my own shop's trading contribution in the future, ensuring our shops are the hub of the local community and continue to generate funds for this incredible cause. 
Current roles
Take a look at our current vacancies. Join our team and help us beat cancer sooner. 
Your development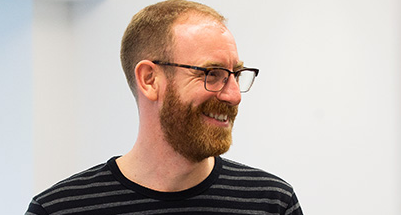 While you're with us, every ounce of effort you put in will be supporting our work to stop cancer in its tracks and you'll be supported in every step of the way. 
Our benefits
Find out about some of the benefits you could get in a career at Cancer Research UK.