Become part of the Campaigns team

Help us beat cancer sooner
Work in the Campaigns team at the world's leading charity dedicated to beating all types of cancer.
The Campaigns team sits in our Fundraising and Marketing Directorate and is a place for exceptional fundraisers and marketers. We deliver discreet fundraising campaigns – currently Stand Up To Cancer and Kids & Teens - with a portfolio of activity and multiple income streams owned across the business.
Since 2012, when we launched Stand Up To Cancer in the UK in partnership with Channel 4, we have launched the largest independent televised fundraising event in history, raising more than £23.8m for translational research projects - and galvanising hundreds of thousands of people to get engaged with the campaign and to donate.  But we don't want to stop there.  We want to keep growing Stand up to Cancer to help us save more lives, and bring forward the day when all cancers are cured.
Earlier this year, we launched Cancer Research UK Kids & Teens with the ambition of becoming one of the biggest players in the children's charity market.  We've publically committed to double our research spend into childhood cancers to £13m+ within the next 5-10 years, building a wider portfolio of CRUK-funded research into childhood cancers and ensuring a brighter future for the 10 children who are diagnosed with cancer each day in the UK.
Our campaigns are bold, dynamic, urgent, inclusive and inspiring. If that sounds like you, then we want you to be part of our team.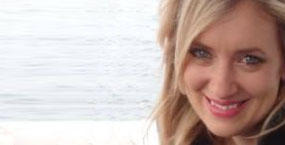 I love working in the Campaigns Team because I'm able to work on some of the most innovative and exciting projects in the Third Sector landscape that I've ever experienced, as well as being incredibly rewarding.
Sarah Martin, Senior Marketing & Delivery Manager - Kids and Teens