A trial looking at Taxoprexin (DHA-paclitaxel) for stomach or oesophageal cancer
This trial was looking at a drug called Taxoprexin for cancer of the stomach or cancer of the food pipe (oesophageal cancer).
If stomach cancer or oesophageal cancer has grown into surrounding tissues, or spread to another part of the body, doctors often treat it with chemotherapy. In this trial, they were looking at a new drug called Taxoprexin. It is made up of a taxane

chemotherapy drug called paclitaxel, and a natural fatty acid called DHA. Cancer cells collect fatty acids, including DHA. So the researchers hoped that this would help more of the paclitaxel to get into the cancer cells and kill them.
The aims of the trial were to find out
How well Taxoprexin worked for advanced stomach or oesophageal cancer
What the side effects were
Summary of results
The researchers found that Taxoprexin helped some people. When they published their results in 2007, they compared them with results published from other trials. This showed that Taxoprexin worked about as well as other taxane drugs.
The trial recruited people with advanced cancer of the stomach or oesophagus that could not be removed with surgery.
53 people had Taxoprexin
In 5 people, the cancer got smaller – the researchers call this a partial response
In 35 people, the cancer stayed the same size – researchers call this stable disease
In 8 people, the cancer continued to grow
The researchers didn't have results for 5 people
In people who responded to the drug, the trial team looked at the time it took for the cancer to start growing again. On average this was just under 3 months.
The main side effect was a drop in the number of white blood cells, causing an increased risk of infection.
We have based this summary on information from the team who ran the trial. The information they sent us has been reviewed by independent specialists (peer reviewed

) and published in a medical journal. The figures we quote above were provided by the trial team. We have not analysed the data ourselves.
How to join a clinical trial
Please note: In order to join a trial you will need to discuss it with your doctor, unless otherwise specified.
Please note - unless we state otherwise in the summary, you need to talk to your doctor about joining a trial.
CRUK internal database number:
Please note - unless we state otherwise in the summary, you need to talk to your doctor about joining a trial.
Charlie took part in a trial to try new treatments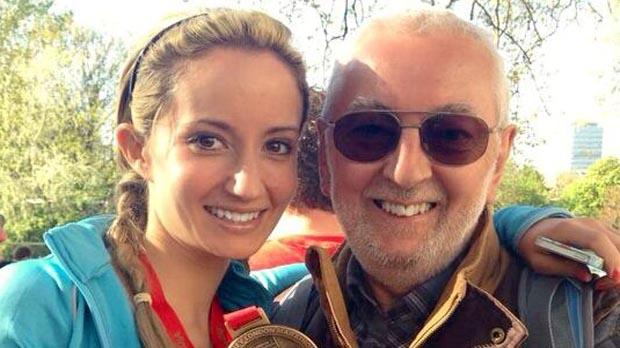 "I think it's really important that people keep signing up to these type of trials to push research forward."