A trial looking at brostallicin for advanced soft tissue sarcoma (EORTC 62011)
Coronavirus (COVID-19)
We know that this is an especially worrying time for people with cancer and their family and friends. We have separate information about coronavirus and cancer. Please read that information alongside this page. We will update that information as guidance changes.
This trial was looking at a new chemotherapy drug called brostallicin for advanced soft tissue sarcomas, including gastrointestinal stromal tumours (GIST).
Doctors often use surgery and radiotherapy to treat soft tissue sarcomas. If a sarcoma has spread to another part of the body when it is diagnosed, or has come back after treatment, it is called advanced or metastatic disease. Chemotherapy is often used to treat advanced disease, but it doesn't always work very well. So doctors are looking for better treatments.
In this trial the researchers were studying a drug called brostallicin. The aim of the trial was to see how well brostallicin worked for people with advanced soft tissue sarcomas, including GISTs.
Summary of results
The researchers found that the sarcoma got smaller in only 2 out of the 64 people who took part. But in more than 4 out of 10 people (40%) the sarcoma had not got any bigger after 3 months. And in more than 2 out of 10 people (20%) the sarcoma had still not got bigger after 6 months.
The trial recruited 21 people with GIST and 43 people with other types of advanced soft tissue sarcoma. Their average age was 48 and everybody taking part had already had other drug treatment for advanced sarcoma.
Side effects included a drop in the number of blood cells and tiredness (fatigue).
The sarcoma didn't get smaller in anybody who had a GIST, so the research team don't think brostallicin should be used in future trials for this type of sarcoma. But other types of advanced sarcoma did not grow for 3 months or more in nearly half the people who took the drug in this trial. So they think brostallicin should be tested in more trials for these types of soft tissue sarcomas.
We have based this summary on information from the team who ran the trial. The information they sent us has been reviewed by independent specialists (peer reviewed

) and published in a medical journal. The figures we quote above were provided by the trial team. We have not analysed the data ourselves.
How to join a clinical trial
Please note: In order to join a trial you will need to discuss it with your doctor, unless otherwise specified.
Please note - unless we state otherwise in the summary, you need to talk to your doctor about joining a trial.
Supported by
European Organisation for Research and Treatment of Cancer (EORTC)
Questions about cancer? Contact our information nurses
CRUK internal database number:
Please note - unless we state otherwise in the summary, you need to talk to your doctor about joining a trial.
Charlie took part in a trial to try new treatments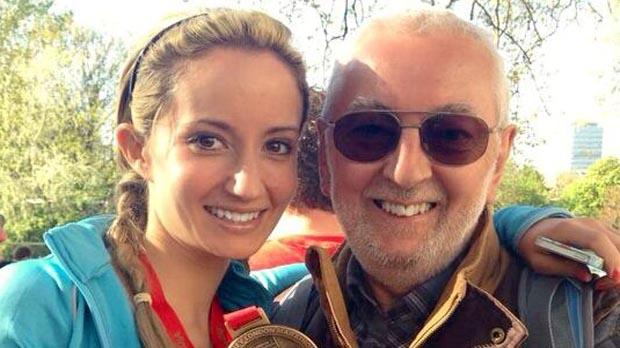 "I think it's really important that people keep signing up to these type of trials to push research forward."