A trial to see if a new vaccine can help treat advanced melanoma
This trial was looking at a new vaccine called polyMEL to treat melanoma skin cancer or melanoma of the eye (ocular melanoma) that had spread.
More about this trial
It can be difficult to treat advanced melanoma. Chemotherapy can help control symptoms, but it may not work for everybody.
This trial was looking at a new treatment called polyMEL for melanoma that had spread. PolyMEL is a type of biological therapy called a DNA vaccine

.
Cells of the immune system search for and kill abnormal cells. But they don't always recognise cancer cells as being abnormal. The polyMEL vaccine works by teaching immune system cells to recognise certain proteins (antigens) made by melanoma cells. This may help the immune system to kill the melanoma cells.
The aims of this trial were to find out
The highest dose of polyMEL vaccine that you can safely have
What the side effects are
What happens to polyMEL inside the body
The effect polyMEL has on the immune system
How well polyMEL works for advanced melanoma
Summary of results
The researchers found the treatment helped people with ocular melanoma more than people with melanoma skin cancer. The trial recruited 15 people
10 had stage 4 melanoma skin cancer
5 had had stage 4 ocular melanoma that could not be removed with surgery
The first few people taking part had a low dose of polyMEL. As they didn't have any serious side effects, the next few people had a higher dose. And so on. This is called dose escalation study. All 4 dose levels of polyMEL given in this trial seemed to be safe.
Everybody taking part had PolyMEL injections into a muscle, either in their upper arm or thigh. They had injections every 2 weeks, up to 3 times. They had a CT scan 8 weeks after starting treatment.
2 people left the trial early as they had become more unwell
1 person could not stay in the trial because doctors found their melanoma had spread to their brain
So, the trial team had results for 12 people. The CT scan results showed that melanoma had got worse in all the people taking part who had melanoma skin cancer. But in 3 of the 5 people with ocular melanoma, the cancer stayed the same size. Researchers call this stable disease

.
Tiredness (fatigue) was the most common side effect, but it was not severe.
As they found the treatment to be safe, the researchers suggest that further trials could look at having polyMEL alongside other treatments. It may be particularly useful for people who have ocular melanoma that has spread.
We have based this summary on information from the team who ran the trial. As far as we are aware, the information they sent us has not been reviewed independently (peer reviewed

) or published in a medical journal yet. The figures we quote above were provided by the trial team. We have not analysed the data ourselves.
How to join a clinical trial
Please note: In order to join a trial you will need to discuss it with your doctor, unless otherwise specified.
Please note - unless we state otherwise in the summary, you need to talk to your doctor about joining a trial.
Supported by
Cancer Research UK
Experimental Cancer Medicine Centre (ECMC)
CRUK internal database number:
Please note - unless we state otherwise in the summary, you need to talk to your doctor about joining a trial.
Charlie took part in a trial to try new treatments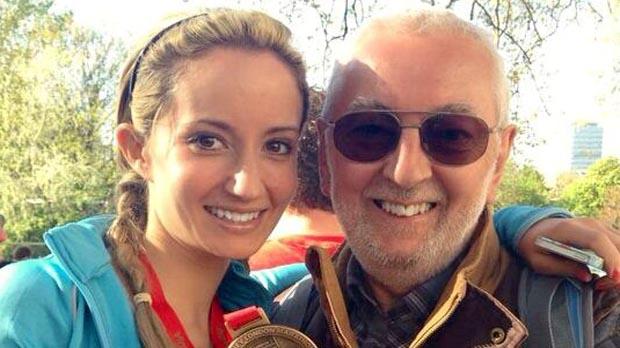 "I think it's really important that people keep signing up to these type of trials to push research forward."