A trial to compare `banded doses' of carboplatin chemotherapy with individually prepared doses
Coronavirus (COVID-19)
We know that this is an especially worrying time for people with cancer and their family and friends. We have separate information about coronavirus and cancer. Please read that information alongside this page. We will update that information as guidance changes.
Please note - this trial is no longer recruiting patients. We hope to add results when they are available.
This trial is looking into a quicker, more efficient way of preparing carboplatin chemotherapy.
Chemotherapy doses are usually individually prepared for the person having treatment, according to their height and weight. Doses are prepared on the day treatment is due. This can take a long time and people may be kept waiting in out patients for their treatment.
A system called 'dose banding' may reduce the time people have to wait. With dose banding, doctors group together a small range of body weights and sizes and select a dose of chemotherapy that should suit everyone in that band. There will be several different bands to cover the full variety of height and weight combinations. Pharmacists will then be able to have a range of doses prepared in advance and chemotherapy will be available for patients more quickly.
Researchers want to try dose banding for the chemotherapy drug carboplatin. In this trial, the researchers will take blood samples after treatment. They want to check that the amount of chemotherapy in the bloodstream is still correct, even though the dose has not been worked out specifically for your exact, individual body weight and height. The researchers don't expect to see any difference. But they need to be sure of this if they want to use dose banding for carboplatin in the future.
If you are suitable for this trial, your doctor will ask if you wish to take part before your chemotherapy starts. If you are not a patient at the recruiting hospital but are interested in taking part in this trial, talk to your consultant. He or she may be able to refer you to the recruiting hospital.
Who can enter
You can enter this trial if you
Need to have carboplatin chemotherapy, either on its own or with another chemotherapy drug
Are going to have at least 2 cycles of treatment of carboplatin
Are over 18 years old
You cannot enter this trial if you
Have extra fluid that has collected in your body, for example fluid in your abdomen or lungs, or in your arms or legs ('oedema')
Are already having fluid through a drip into a vein ('intravenous infusion' )
Are pregnant or breastfeeding
Trial design
This is a randomised trial. You will be put into one of 2 groups. Neither you nor your doctor will be able to decide which group you are in. You will not know which group you are in either. This is called a 'blind' trial.
The research team hopes to recruit 10 people. Everyone in the trial will have the chemotherapy course already prescribed for them, including carboplatin. You will have your carboplatin through a drip into a vein every 3 or 4 weeks, depending on your cancer type. Each period of 3 or 4 weeks is called a cycle of treatment. The team will carry out their research on 2 of your treatment cycles.
Group 1 will have 'dose banded' carboplatin during their first trial cycle, and carboplatin prepared in the usual way during their second trial cycle.
Group 2 will have carboplatin prepared in the usual way during their first trial cycle, and 'dose banded' carboplatin during their second trial cycle.
You will have extra blood tests before, during and after both of these chemotherapy cycles. The researchers will measure the amount of carboplatin in each blood sample.
Hospital visits
You should not need to have extra hospital visits because of this trial. Your doctor or chemotherapy nurse will talk to you about the routine visits and tests you will have for your whole course of chemotherapy treatment. On your trial treatment days, you will go to the chemotherapy unit as usual.
You will have a fine tube (cannula) put into a vein in each arm or hand. One cannula will be for your chemotherapy drip, and the other will be used to take blood samples. You will have your first blood sample taken before your carboplatin starts. You will have the other 10 samples taken during and after your carboplatin, over the next 7 hours. Having a second cannula means that you will not be pricked 10 more times with a needle!
The carboplatin usually takes about an hour to give. Even if you do not have any more chemotherapy due that day, you will need to stay to have all of the blood samples taken. So for the 2 trial treatments only, you will need to stay for an extra 6 hours after your carboplatin.
You will also have a blood test every week following each of your 2 trial treatments, until your next 'non trial' cycle of chemotherapy starts. You can arrange to have these blood tests taken by your GP if this is easier for you.
You will see the doctor during your course of chemotherapy. After you finish treatment you will continue to see your own doctor as usual.
Side effects
The most common side effects of carboplatin include
A drop in blood cells causing an increased risk of infection, bleeding problems, tiredness and breathlessness
Kidney problems - you will have blood tests to check for this
You may also have a small bruise in the place where your trial blood samples were taken.
If you are having any other chemotherapy drug, you may have other side effects. This will depend on the drugs you are having. Your doctor will tell you about this.
There is more information about carboplatin, and other types of chemotherapy on CancerHelp UK.
How to join a clinical trial
Please note: In order to join a trial you will need to discuss it with your doctor, unless otherwise specified.
Please note - unless we state otherwise in the summary, you need to talk to your doctor about joining a trial.
Supported by
Experimental Cancer Medicine Centre (ECMC)
Oxford Radcliffe Hospitals NHS Trust
Questions about cancer? Contact our information nurses
CRUK internal database number:
Please note - unless we state otherwise in the summary, you need to talk to your doctor about joining a trial.
Cara took part in a clinical trial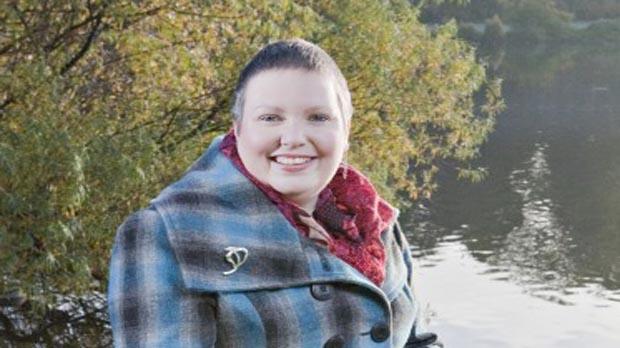 "I am glad that taking part in a trial might help others on their own cancer journey."