A trial of vorinostat, bortezomib and dexamethasone for myeloma that has come back (MUK four)
Coronavirus (COVID-19)
We know that this is an especially worrying time for people with cancer and their family and friends. We have separate information about coronavirus and cancer. Please read that information alongside this page. We will update that information as guidance changes.
Please note - this trial is no longer recruiting patients. We hope to add results when they are available.
The trial is looking at the drugs vorinostat, bortezomib and dexamethasone for myeloma that has come back.
Doctors can treat myeloma with a drug called bortezomib. You often have bortezomib with a steroid drug called dexamethasone. Adding another drug called vorinostat may improve the treatment. And it may make myeloma less likely to become resistant

to bortezomib.
Vorinostat is a type of biological therapy. It is a cancer growth blocker. It stops signals that cancer cells use to divide and grow.
The people taking part in this trial have myeloma that is not responding to treatment or has come back. The aims of the trial are to
See if vorinostat, bortezomib and dexamethasone helps people in this situation
Learn more about the side effects of this drug combination
Who can enter
You may be able to enter this trial if you
Have myeloma
Have had between 1 and 3 other types of treatment, and now need to have more treatment
Are well enough to be up and about for at least half the day (performance status 0, 1 or 2)
Have satisfactory blood test results
Are at least 18 years old
Are willing to use reliable contraception during the trial and for 3 months afterwards if there is any chance you or your partner could become pregnant
You cannot enter this trial if you
Have myeloma that has spread into your brain or spinal cord
Have had any other treatment for your myeloma in the last 4 weeks – you can take part if you've had radiotherapy to treat symptoms  or drugs called bisphosphonates, and you may have taken steroids as long as you stop them a week before starting the trial treatment
Have already had drugs that work in a similar way to vorinostat as treatment for myeloma – the trial team can advise you about this
Have myeloma that did not respond to treatment that included bortezomib (Velcade) or came back within 2 months of finishing treatment that included bortezomib, or you weren't able to take bortezomib because of the side effects
Have damage to the nerves in your hands or feet (peripheral neuropathy) unless it is only mild
Have had a platelet transfusion or growth factors for blood cells in the last 2 weeks
Can't take steroids
Have had treatment for any other type of cancer in the last year, apart from carcinoma in situ of the cervix or non melanoma skin cancer
Have had a heart attack in the last 6 months or have certain other heart problems – the trial team can advise you about this
Have any other serious medical condition that the trial team think could affect you taking part
Have HIV or hepatitis A, B or C
Are known be very sensitive to bortezomib, vorinostat or dexamethasone (or anything in them)
Have had surgery to your gut or have other problems with your digestive system that could affect how you swallow or absorb tablets
Are pregnant or breastfeeding
Trial design
This phase 2 trial will recruit up to 68 people in the UK. Everybody taking part has vorinostat, bortezomib and dexamethasone.
You have 3 week cycles of treatment. You have
Vorinostat tablets on 4 days each week
Bortezomib injections under your skin (subcutaneous injections) on 2 days a week for the first 2 weeks of each treatment cycle
Dexamethasone tablets on 4 days a week for the first 2 weeks of each cycle
You can have bortezomib through a drip into a vein if this is better for you.
You have up to 8 treatment cycles as described above. You then carry on having vorinostat alone. In this part of the trial, you take vorinostat for 4 days every other week. You can carry on having it for as long as it helps you.
Hospital visits
You see the trial team and have some tests before you start treatment. The tests include
Physical examination
Blood tests
Urine tests
During the first 8 cycles of treatment, you go to hospital at least 4 times in each 3 week period to have bortezomib injections.
You have regular blood tests, urine tests and bone marrow tests during the trial treatment.
When you finish the treatment, you see the trial team every 2 months until your myeloma starts to get worse.
Side effects
The most common side effects of vorinostat include
Tiredness (fatigue)
A drop in the number of blood cells called platelets causing bleeding problems
The most common side effects of bortezomib include
Weakness and fatigue
Constipation or diarrhoea
Feeling or being sick
Loss of appetite or weight loss
High temperature (fever)
A drop in blood cells causing an increased risk of infection, bleeding problems, tiredness and breathlessness
Indigestion
Bone or muscle pain
Skin changes such as a rash, redness or itching
Low blood pressure
Dizziness
A build up of fluid in your body (fluid retention)
Cough
Headache
Blurred vision
Taste changes
Problems sleeping
Anxiety
Shingles
Lung infections
The side effects of dexamethasone

include
Mood changes
Difficulty sleeping
Raised blood pressure
Changes in blood sugar levels
Weight gain
Fluid retention causing swollen hands, feet and ankles
Indigestion or heartburn
How to join a clinical trial
Please note: In order to join a trial you will need to discuss it with your doctor, unless otherwise specified.
Please note - unless we state otherwise in the summary, you need to talk to your doctor about joining a trial.
Supported by
Myeloma UK
NIHR Clinical Research Network: Cancer
University of Leeds
Questions about cancer? Contact our information nurses
CRUK internal database number:
Please note - unless we state otherwise in the summary, you need to talk to your doctor about joining a trial.
Cara took part in a clinical trial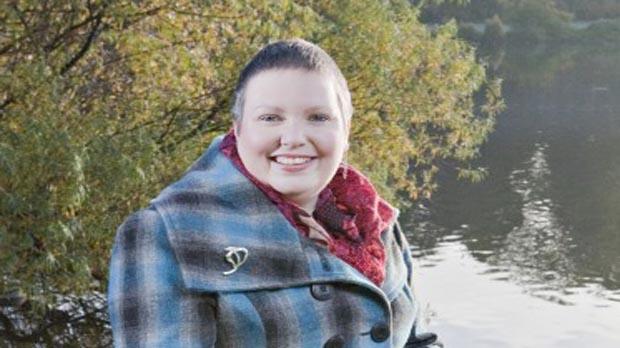 "I am glad that taking part in a trial might help others on their own cancer journey."