A trial of LDE225 and BKM120 for advanced solid tumours
Please note - this trial is no longer recruiting patients. We hope to add results when they are available.
Cancer type:
Bowel (colorectal) cancer
Brain (and spinal cord) tumours
This trial is looking at 2 drugs called LDE225 and BKM120 for advanced cancer. It is for people who have one of the following types of cancer
LDE225 and BKM120 are both types of biological therapy.
LDE225 is a cancer growth blocker. It stops signals that cancer cells use to divide and grow.
BKM120 blocks a group of proteins called PI3K. Blocking PI3K proteins may also help to stop cancer cells growing.
The main aims of the trial are to
Find the highest safe doses of LDE225 and BKM120 that you can have at the same time
See if having these 2 drugs together can slow down or stop the growth of certain types of cancer
Learn more about the side effects of this drug combination
Who can enter
You may be able to enter this trial if you
You cannot enter this trial if you
Have had chemotherapy or biological therapy in the last 3 weeks (in the last 6 weeks if you had a drug called mitomycin C a nitrosourea or a monoclonal antibody)
Have had hormone therapy in the last week
Have already had a drug that targets PI3K or a similar type of drug - your doctor can tell you this
Have had another experimental drug in the last month (or earlier if there is any chance some of the drug could still be in your body)
Have taken a growth factor for blood cells such as G-CSF in the last 2 weeks
Have not recovered from the side effects of earlier treatment unless they are very mild, apart from hair loss, a drop in the number of blood cells or changes to way body organs work
Are known to be very sensitive to LDE225, BKM120 or similar drugs
Need to continue to take drugs that affect body substances called cytochrome P (CYP) enzymes
Take a drug to thin your blood called warfarin – it is important that you don't stop taking any medication before talking to your doctor
Have a medical condition that affects your muscles, or take drugs that can cause the breakdown of muscle fibres - the trial team can advise you about this
Have had mental health problems in the past, or have moderate to severe depression or severe anxiety – doctors use questionnaires to assess this
Have certain heart problems or take other medication that can affect your heart beat – the trial team can advise you about this
Take steroids or other drugs that affect your immune system unless it is a very low dose – steroid inhalers, creams or eye drops are allowed
Have problems with your digestive system that could affect how you absorb medication
Are known to be HIV positive
Have any other serious medical condition that the trial team think could affect you taking part
Plan to start doing any type of strenuous exercise
Are pregnant or breastfeeding
As well as the above, if you have a glioblastoma, you must not have had radiotherapy in the last 3 months
Apart from people who have a glioblastoma, you cannot take part in the trial if your cancer has spread to your brain and is causing symptoms. You may be able to take part if this has been treated, it is not causing symptoms and 2 scans show that it has not got any worse for at least 3 months. You must have finished treatment for cancer spread to your brain at least 4 weeks ago (2 weeks for stereotactic radiotherapy) and if you are still taking steroids, this must be a low dose which has not been increased in the last 2 weeks.
Trial design
This phase 1 trial will recruit about 75 people. Everybody taking part has LDE225 and BKM120. Both drugs are capsules that you swallow once a day.
The first few patients taking part will have low doses of both drugs. If they don't have any serious side effects, the next few patients will have a higher dose of one drug and then the next few will have a higher dose of the other. And so on, until they find the best doses of both drugs to give together. This is called a dose escalation study.
This part of the trial has now finished. The rest of the people joining the trial will have the highest safe doses of the drugs found in the dose escalation study.
As long as you don't have any bad side effects, you can carry on having LDE225 and BKM120 for as long as the treatment is helping you.
The trial team will get a sample of your cancer that was removed when you had surgery or a biopsy

. If there is no sample available, they may ask you to have a new biopsy. They will use this, along with blood samples, to look for substances called biomarkers

. These can help doctors to tell how a disease is developing or how a treatment is working.
They will also ask you to have another biopsy after 4 weeks of treatment. But these biopsies are optional. You don't have to have them if you don't want to.
During the trial, you give some extra blood samples to see how your body absorbs the drugs and how it gets rid of them. This is called pharmacokinetics

.
The researchers will also look at your DNA to see how genetic differences can affect how well the drugs work and the side effects people have.
The trial team will ask you to fill in some questionnaires
Before you start treatment
Every 2 weeks for the first 8 weeks
Once every 4 weeks for the rest of the time you have treatment
When you finish treatment
The questionnaires will ask about your mood, whether you feel depressed and how anxious you are feeling.
Hospital visits
You see the trial team and have some tests before you start treatment. The tests include
Physical examination
Blood tests
Heart trace (ECG )
Heart scan (echocardiogram ) or MUGA scan
You may also have a bone scan, a chest X-ray or a PET-CT scan if your doctor thinks they are necessary.
You go to hospital 12 times in the first 4 months of treatment. After that, you go once every 4 weeks. You have regular blood tests and a CT or MRI scan every 8 weeks. For some hospital visits, you mustn't eat or drink anything for 10 hours beforehand.
When you finish treatment, you see the trial team again within 2 weeks. You have a physical examination, blood tests, a heart trace and a CT or MRI scan. You have 1 more hospital visit 6 months later.
Side effects
As both LDE225 and BKM120 are new drugs, there may be side effects we don't know about yet.
In other trials, the most common side effects of LDE225 have been
Muscle spasms
Weight loss
Tiredness (fatigue)
Muscle pain or damage to your muscles
Kidney damage
An allergic reaction
The most common side effects of BKM120 have been
High blood sugar levels
Skin rash and itching
Eye problems such as cataracts
Feeling weak, tired or sleepy
Trouble sleeping
Diarrhoea or constipation
Tummy (abdominal) pain
Changes to the way your liver works
Feeling or being sick
Loss of appetite
Inflammation of the lungs
Mood changes including anxiety and depression
You cannot eat certain fruits (or drink their juices) or take certain herbal medicines while having LDE225 and BKM120. This is because they can interfere with the way the trial drugs work in your body. These fruits include grapefruit and Seville oranges.
How to join a clinical trial
Please note: In order to join a trial you will need to discuss it with your doctor, unless otherwise specified.
Please note - unless we state otherwise in the summary, you need to talk to your doctor about joining a trial.
Supported by
Experimental Cancer Medicine Centre (ECMC)
Novartis
CRUK internal database number:
Please note - unless we state otherwise in the summary, you need to talk to your doctor about joining a trial.
Cara took part in a clinical trial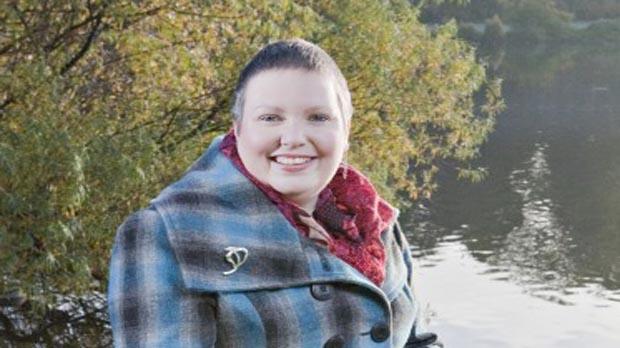 "I am glad that taking part in a trial might help others on their own cancer journey."