A trial of CB 1954 and EP-0125R for advanced cancer (PH1/088)
This trial looked at a new drug called CB 1954 in combination with a chemical called EP-0125R to treat advanced cancer. This trial was supported by Cancer Research UK.
Advanced cancer can be very difficult to treat. So doctors are always looking for new treatments. In this trial doctors looked at an experimental treatment to see how well it worked for people with advanced cancer.
A 'pro drug' is a drug that is not active on its own. But it becomes active when given with another substance. CB 1954 is a pro drug. It turns into an active drug in the body, but only in combination with EP-0125R.
In this trial, patients with advanced cancer had both EP-0125R and CB 1954. The doctors in this trial hoped that EP-0125R will help change CB1954 into an active drug inside the cancer cells, and kill them.
The aims of this trial were to find out
The best doses of CB1954 and EP-0125R to give
More about the side effects
What happens to CB 1954 and EP-0125R inside the body
How well it works
Summary of results
The researchers found a safe dose of CB 1954 and EP-0125R that didn't cause too many side effects.
There were 32 people who took part in this trial. They had different types of advanced cancer, but all had cancer that had continued to grow despite treatment. Everybody had CB 1954 and EP-0125R.
The first few patients had very low doses of CB 1954 and EP-0125R. As they didn't have any bad side effects, the next few people had a higher dose, and so on. By doing this, the researchers were able to work out the highest dose they could use without causing bad side effects.
The researchers also looked at the effect CB1954 and EP-0125R had on advanced cancer. In most people, they could not see a response to the drug. But in 3 people the cancer stayed the same size – researchers call this stable disease

. Of these 3 people, 2 had cancer that stayed stable for only a few months. The other person still had stable disease 6 months later.
The main side effects of both drugs included nausea, vomiting, anorexia, diarrhoea, dehydration and liver problems.
We have based this summary on information from the team who ran the trial. As far as we are aware, the information they sent us has not been reviewed independently (peer reviewed

) or published in a medical journal yet. The figures we quote above were provided by the trial team. We have not analysed the data ourselves.
How to join a clinical trial
Please note: In order to join a trial you will need to discuss it with your doctor, unless otherwise specified.
Please note - unless we state otherwise in the summary, you need to talk to your doctor about joining a trial.
Supported by
Cancer Research UK (Centre for Drug Development)
Enact Pharma
Experimental Cancer Medicine Centre (ECMC)
Protherics PLC
Other information
This is Cancer Research UK trial number CRUKD/04/035.
CRUK internal database number:
Please note - unless we state otherwise in the summary, you need to talk to your doctor about joining a trial.
Cara took part in a clinical trial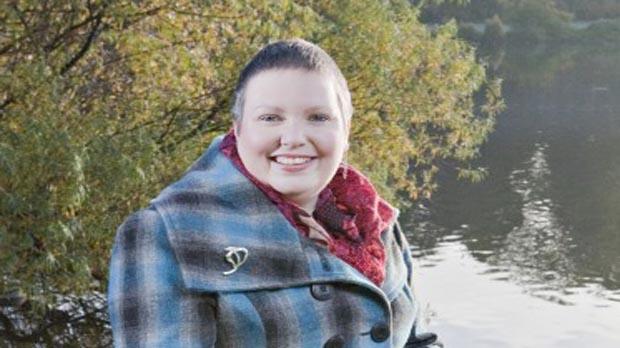 "I am glad that taking part in a trial might help others on their own cancer journey."