A trial of MK-2206 with chemotherapy or erlotinib for advanced cancer
This trial looked at a drug called MK-2206 alongside chemotherapy or erlotinib for solid tumours that have continued to grow despite treatment.
A solid tumour is a cancer that has developed in a body organ or tissue. It does not include cancers of the blood system or lymphatic system such as a leukaemia or lymphoma.
Doctors often treat cancer that has spread to another part of the body (advanced cancer) with chemotherapy and biological therapy. But the cancer may continue to grow after having these treatments.
AKT is a protein in cancer cells which tells them to carry on growing even when they have been damaged by treatment. MK-2206 is a treatment which can block the action of AKT. The research team hoped MK-2206 would help stop cancer cells growing.
In this trial, some people had MK-2206 alongside the chemotherapy drugs carboplatin and paclitaxel, or docetaxel. Some people had it alongside a biological therapy called erlotinib.
The aims of this trial were to
Find the best dose of MK-2206 to use
See how well MK-2206 works with chemotherapy or erlotinib for advanced cancer
Summary of results
The research team found that MK-2206 was an acceptable treatment and that it did have some effect on cancer cells.
This phase 1 trial recruited 72 people with an advanced solid tumour. They were put into 1 of 3 groups, depending on which treatment option was best for their cancer type.
31 people in group 1 had MK-2206 with carboplatin and paclitaxel
16 people in group 2 had MK-2206 with docetaxel
25 people in group 3 had MK-2206 with erlotinib
Some people had MK-2206 every other day, some once a week and some once every 3 weeks, depending on which option was best for them.
The first few people in each group had the lowest dose of MK-2206. As they didn't have any serious side effects, the next few people had a higher dose. And so on, until the trial team found the best dose to give. This is called a dose escalation study.
MK-2206 did cause some side effects, but most of them were not classed as serious. The most common side effects were tiredness, feeling or being sick, rash, diarrhoea, loss of appetite, hair loss and a sore mouth.
The research team were able to look at how well the treatment worked for 58 of the people who took part. They found that the cancer
Went away in 1 person
Got a bit smaller in 7 people
Stayed the same in 43 people
Continued to grow in 7 people
The research team concluded that MK-2206 didn't cause too many side effects when given with other drugs, and that it did have some effect on cancer cells.
We have based this summary on information from the team who ran the trial. The information they sent us has been reviewed by independent specialists (peer reviewed

) and published in a medical journal. The figures we quote above were provided by the trial team. We have not analysed the data ourselves.
How to join a clinical trial
Please note: In order to join a trial you will need to discuss it with your doctor, unless otherwise specified.
Please note - unless we state otherwise in the summary, you need to talk to your doctor about joining a trial.
Supported by
Experimental Cancer Medicine Centre (ECMC)
Merck
Sharp & Dohme
The Royal Marsden NHS Foundation Trust
If you have questions about the trial please contact our cancer information nurses
Freephone 0808 800 4040
CRUK internal database number:
Please note - unless we state otherwise in the summary, you need to talk to your doctor about joining a trial.
Around 1 in 5 people take part in clinical trials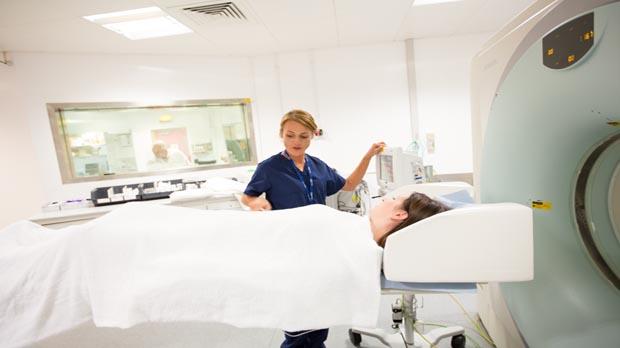 Around 1 in 5 people diagnosed with cancer in the UK take part in a clinical trial.