A trial measuring oxygen levels in cancer cells
Coronavirus (COVID-19)
We know that this is an especially worrying time for people with cancer and their family and friends. We have separate information about coronavirus and cancer. Please read that information alongside this page. We will update that information as guidance changes.
This trial was looking at SR 4554 to measure oxygen levels in cancer cells. Knowing oxygen levels may help predict if treatment will work or not. This trial was supported by Cancer Research UK.
In some research studies, when cancer cells have had low oxygen levels (hypoxia), they have not responded so well to treatment. If doctors can tell which cancer cells have low oxygen levels, they may be able to improve treatments. But it is difficult to tell which cells have low oxygen levels.
This trial was looking at a new substance called SR 4554. Researchers hoped that SR 4554 would show up cells that were low in oxygen on a scan called magnetic resonance spectroscopy (MRS). MRS is similar to an MRI scan. It is used to measure the amount of different chemicals in body tissues.
SR 4554 had only been given to a few people before, so the doctors didn't know how well it would work. The aims of this trial were to
Find a dose of SR 4554 that could show up cancer cells with low oxygen on MRS, without causing too many side effects
Learn more about how SR 4554 worked in the body
The people who took part did not have any anti cancer treatment as part of this trial.
Summary of results
The researchers found a safe dose of SR 4554 that showed low levels of oxygen in cancer cells on magnetic resonance spectroscopy.
The trial recruited 26 people. Everybody taking part had SR 4554 through a drip into a vein.
The first few patients had a very low dose of SR 4554. As they didn't have any bad side effects, the next few people had a higher dose, and so on. By doing this, the researchers were able to work out the best dose to use.
Once the trial team had found the best dose to use, some people taking part had MRS scans
Straight after the SR 4554
Between 12 and 16 hours later
About 20 hours later
The SR 4554 showed up on all the scans done straight away, and on more than half the scans done later. The results of blood tests taken at the same time helped the trial team to learn more about how SR 4554 behaved in the body.
The researchers suggested that using SR 4554 and MRS to show hypoxia in cancer cells should be studied in further trials.
We have based this summary on information from the team who ran the trial. As far as we are aware, the information they sent us has not been reviewed independently (peer reviewed

) or published in a medical journal yet. The figures we quote above were provided by the trial team. We have not analysed the data ourselves.
How to join a clinical trial
Please note: In order to join a trial you will need to discuss it with your doctor, unless otherwise specified.
Please note - unless we state otherwise in the summary, you need to talk to your doctor about joining a trial.
Supported by
Cancer Research UK (Centre for Drug Development)
Other information
This is Cancer Research UK trial number CRUKD/00/014.
Questions about cancer? Contact our information nurses
CRUK internal database number:
Please note - unless we state otherwise in the summary, you need to talk to your doctor about joining a trial.
Around 1 in 5 people take part in clinical trials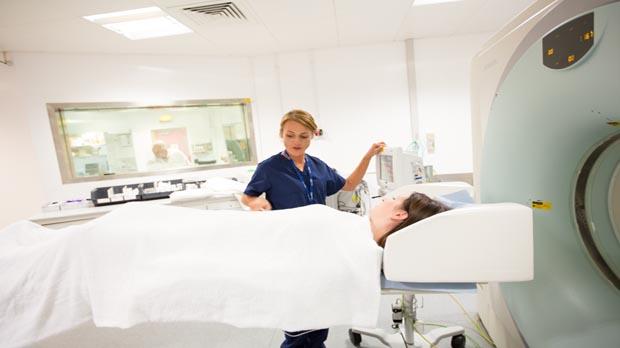 Around 1 in 5 people diagnosed with cancer in the UK take part in a clinical trial.