A trial looking at TroVax for bowel cancer that has spread (PH2/048)
Cancer type:
Bowel (colorectal) cancer
Cancer spread to the liver
This trial looked at a new vaccine called TroVax for bowel (colorectal) cancer that had spread to the liver. This trial was supported by Cancer Research UK.
The immune system helps to protect us. It recognises things that are harmful to us, such as viruses or abnormal cells, and kills them. But cancer cells are good at hiding from the immune system.
Treatment that uses the immune system to kill cancer cells is called immunotherapy. TroVax (5T4 - MVA) is a vaccine and is a type of immunotherapy. TroVax contains a piece of specially made genetic material (DNA), so it is also sometimes called gene therapy.
Most bowel cancer cells have a protein called 5T4 on their surface. Doctors running this trial wanted to find out if TroVax would help the immune system recognise 5T4 and kill the cancer cells.
The trial recruited people who were going to have an operation to remove bowel cancer that had spread (metastasised) to their liver. The idea was that if the cancer started to grow again after the operation, the immune system would recognise the cancer cells and kill them.
The aims of this trial were to find out
If TroVax caused an immune response
What happened to TroVax in the body
More about the side effects
Summary of results
The trial team found that TroVax caused an immune response and didn't cause too many side effects.
20 people took part in this trial. Everybody had 2 TroVax injections before surgery and 2 more after surgery. The people who responded to the vaccine had 2 more injections a few weeks later.
The researchers looked at how well people responded to the vaccine after surgery. They had the results for 16 people and found that in all of them TroVax caused an immune response.
The most common side effects were redness at the site of the injection. And mild flu like symptoms such as a high temperature and aching muscles.
We have based this summary on information from the team who ran the trial. As far as we are aware, the information they sent us has not been reviewed independently (peer reviewed

) or published in a medical journal yet. The figures we quote above were provided by the trial team. We have not analysed the data ourselves.
How to join a clinical trial
Please note: In order to join a trial you will need to discuss it with your doctor, unless otherwise specified.
Please note - unless we state otherwise in the summary, you need to talk to your doctor about joining a trial.
Supported by
Cancer Research UK (Centre for Drug Development)
Other information
This is Cancer Research UK trial number CRUKD/04/040.
If you have questions about the trial please contact our cancer information nurses
Freephone 0808 800 4040
CRUK internal database number:
Please note - unless we state otherwise in the summary, you need to talk to your doctor about joining a trial.
Cara took part in a clinical trial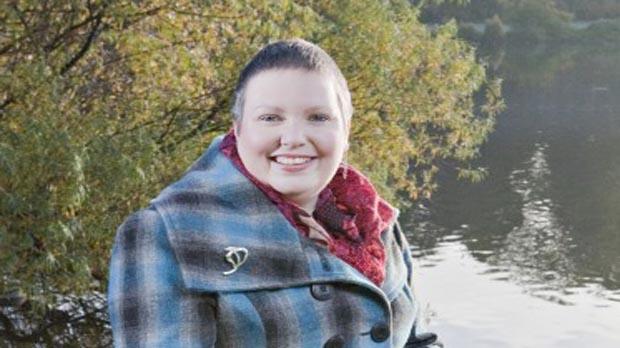 "I am glad that taking part in a trial might help others on their own cancer journey."