A trial looking at treatment to stop non small cell lung cancer coming back after surgery (LU22)
Coronavirus (COVID-19)
We know that this is an especially worrying time for people with cancer and their family and friends. We have separate information about coronavirus and cancer. Please read that information alongside this page. We will update that information as guidance changes.
Cancer type:
Non small cell lung cancer
This trial was looking at giving chemotherapy before surgery for non small cell lung cancer .
Non small cell lung cancer (NSCLC) that is found at an early stage is treated most successfully with surgery. But there is a risk that the cancer can come back some time after the operation.
The aim of this trial was to see whether giving chemotherapy before surgery reduced the risk of the cancer coming back later.
Summary of results
In this trial, the researchers found that having chemotherapy before surgery made no difference to how often lung cancer came back.
This was a randomised trial. It recruited 519 people who had non small cell lung cancer that was stage 1, 2 or 3. Half the people had surgery alone and half had chemotherapy, followed by surgery.
The trial team followed the progress of the people who took part for an average of nearly 3 and a half years. They found that lung cancer had grown or come back in about a third of the people in both groups.
The researchers pointed out that some studies have shown chemotherapy can help some people, and that other trials were still going on. They suggest that when the results of the various trials are looked at all together, they may show which people might benefit from having chemotherapy before surgery.
We have based this summary on information from the team who ran the trial. The information they sent us has been reviewed by independent specialists (peer reviewed

) and published in a medical journal. The figures we quote above were provided by the trial team. We have not analysed the data ourselves.
How to join a clinical trial
Please note: In order to join a trial you will need to discuss it with your doctor, unless otherwise specified.
Please note - unless we state otherwise in the summary, you need to talk to your doctor about joining a trial.
Chief Investigator
Dr Ian Smith
Dr David Gilligan
Supported by
Medical Research Council (MRC)
NIHR Clinical Research Network: Cancer
Questions about cancer? Contact our information nurses
CRUK internal database number:
Please note - unless we state otherwise in the summary, you need to talk to your doctor about joining a trial.
Charlie took part in a trial to try new treatments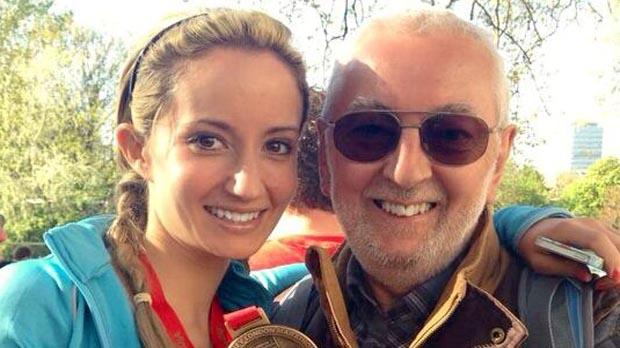 "I think it's really important that people keep signing up to these type of trials to push research forward."