A trial looking at SJG-136 for advanced cancer (PH1/095)
This trial was looking at a treatment called SJG-136 for advanced solid tumours (not lymphoma or leukaemia). This trial was supported by Cancer Research UK.
SJG-136 is a type of anti cancer drug called a DNA binding agent. It binds to the genetic material (DNA) inside the cancer cell. This damages the cell, and means it cannot divide to produce new cancer cells.
This was the first time that SJG-136 was given to patients. The aims of this phase 1 trial were to find out
The best dose of SJG-136 to give
What the side effects are
What happens to SJG-136 inside the body
How well it works as an anti cancer treatment
Summary of results
The results of this trial showed that although SJG-136 did change the DNA inside cancer cells, it also caused some serious side effects.
This trial recruited 16 people with advanced cancer. They all had SJG-136 through a drip into a vein once every 3 weeks. Each 3 week period is called a cycles of treatment. They had an average of 3 cycles.
The trial was designed as a dose escalation trial. This means that the first few people taking part have the lowest dose. The next few people taking part have a higher dose. And so on, until the trial team find the best dose to give. But SJG-136 caused some serious and unexpected side effects as the dose was increased. So the research team lowered the dose again.
The most common side effect was something called vascular leak syndrome (VLS). This means that fluid leaks out of the blood vessels into other parts of the body. The fluid can collect in the abdomen (ascites), around the lungs (pleural effusion) or in arms and legs (peripheral oedema).
SJG-136 also affected the liver and some people taking part had abnormal liver function test results.
The research team looked at what effect SJG-136 had on cancer 6 weeks after starting treatment. They were able to assess 12 of the people taking part. The cancer had stayed the same in 10 people. Doctors call this stable disease. Two of those people still had stable disease 3 months after treatment. But it continued to grow in the other 2 people.
The trial team concluded that more laboratory work should be done to find out why SJG-136 caused leakage from blood vessels and liver problems.
We have based this summary on information from the team who ran the trial. As far as we are aware, the information they sent us has not been reviewed independently (peer reviewed

) or published in a medical journal yet. The figures we quote above were provided by the trial team. We have not analysed the data ourselves.
How to join a clinical trial
Please note: In order to join a trial you will need to discuss it with your doctor, unless otherwise specified.
Please note - unless we state otherwise in the summary, you need to talk to your doctor about joining a trial.
Supported by
Cancer Research UK (Centre for Drug Development)
Ipsen
National Cancer Institute (NCI)
Spirogen Ltd
Other information
This is Cancer Research UK trial number CRUKD/04/037.
If you have questions about the trial please contact our cancer information nurses
Freephone 0808 800 4040
CRUK internal database number:
Please note - unless we state otherwise in the summary, you need to talk to your doctor about joining a trial.
Around 1 in 5 people take part in clinical trials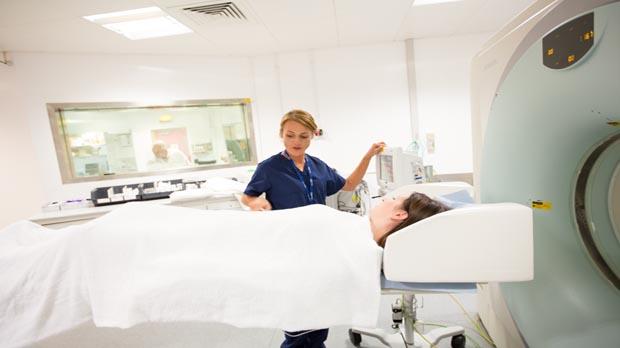 Around 1 in 5 people diagnosed with cancer in the UK take part in a clinical trial.