A trial looking at I-CHT25 for advanced T cell non Hodgkin lymphoma
Coronavirus (COVID-19)
We know that this is an especially worrying time for people with cancer and their family and friends. We have separate information about coronavirus and cancer. Please read that information alongside this page. We will update that information as guidance changes.
This trial was looking at a radio labelled monoclonal antibody treatment called I-CHT25 for Hodgkin lymphoma and non Hodgkin lymphoma affecting T cells. This trial was supported by Cancer Research UK.
Non Hodgkin lymphoma is often treated with chemotherapy or radiotherapy. But it is usually more difficult to treat non Hodgkin lymphoma that has come back after treatment.
This trial was looking at using a monoclonal antibody called CHT25. CHT25 locks on to a cell receptor called the IL-2 receptor or CD25. Some lymphoma cells have the IL-2 receptor on their surface. The people who took part in this trial had lymphoma with IL-2 receptors.
In this trial, the CHT25 antibody had radioactive iodine (iodine 131, or I-131) attached to it. This treatment is called I-CHT25. The doctors hoped that the I-CHT25 would lock on to the IL-2 receptor on the lymphoma cells, and that the radioactive iodine it carried would then kill the lymphoma cells.
The aims of the trial were to find out
The best dose of I-CHT25 to use
How well the I-CHT25 is taken up by lymphoma cells compared to normal cells
If I-CHT25 helped people with lymphoma
More about the side effects
Summary of results
The trial team found a safe dose of I-CHT25 that didn't cause serious side effects. They also found that the drug helped about two thirds of the people in this trial.
The trial recruited 15 people. 12 had Hodgkin lymphoma and 3 had non Hodgkin lymphoma affecting the T cells.
The first 3 people to have treatment had a low dose of I-CHT25. As they didn't have any bad side effects, the next 3 people had a higher dose and so on, for 5 different doses. This is called a dose escalation study. The side effects that people did have included
When they had worked out the highest dose they could give safely (maximum tolerated dose), the researchers looked at how lymphoma responded to the treatment. 9 people had the maximum tolerated dose.
In 1 person, all signs of the lymphoma disappeared - researchers call this a complete response
In 4 people, the lymphoma got a bit better - researchers call this a partial response
In 6 people, the lymphoma didn't got better or worse - researchers call this stable disease
In 1 person, the lymphoma got worse
In 1 person, the lymphoma didn't get better or worse, but they were then found to have another cancer
The researchers did not have results for 2 people
The researchers found that radioactivity was taken up more by lymphoma cells than normal cells. This means less damage to healthy cells.
As they found a safe dose and saw that it helped some people in this trial, the researchers plan to look at I-CHT25 in a phase 2 clinical trial.
We have based this summary on information from the team who ran the trial. The information they sent us has been reviewed by independent specialists (peer reviewed

) and published in a medical journal. The figures we quote above were provided by the trial team. We have not analysed the data ourselves.
How to join a clinical trial
Please note: In order to join a trial you will need to discuss it with your doctor, unless otherwise specified.
Please note - unless we state otherwise in the summary, you need to talk to your doctor about joining a trial.
Supported by
Cancer Research UK (Centre for Drug Development)
Experimental Cancer Medicine Centre (ECMC)
Other information
This is Cancer Research UK trial number CRUKD/01/016.
Questions about cancer? Contact our information nurses
CRUK internal database number:
Please note - unless we state otherwise in the summary, you need to talk to your doctor about joining a trial.
Cara took part in a clinical trial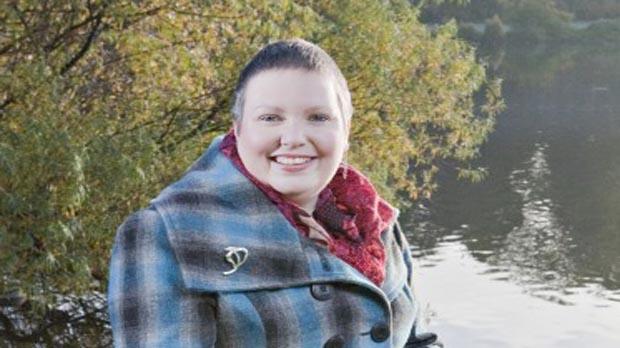 "I am glad that taking part in a trial might help others on their own cancer journey."