A trial looking at bortezomib, doxorubicin and dexamethasone for myeloma that has come back or stopped responding to treatment
Coronavirus (COVID-19)
We know that this is an especially worrying time for people with cancer and their family and friends. We have separate information about coronavirus and cancer. Please read that information alongside this page. We will update that information as guidance changes.
Please note - this trial is no longer recruiting patients. We hope to add results when they are available.
This trial is looking at 3 drugs called bortezomib (Velcade), doxorubicin and dexamethasone for myeloma that has come back or stopped responding to treatment.
Doctors often treat myeloma with chemotherapy, but sometimes the treatment stops working or the myeloma comes back (relapses

). If this happens, doctors will probably suggest having more chemotherapy. Doxorubicin is one of the chemotherapy drugs that doctors often use to treat myeloma. They also use steroids such as dexamethasone.
Bortezomib is a type of biological therapy called a proteasome inhibitor. It is currently used on its own to treat myeloma that has come back after chemotherapy. In this trial, the researchers are looking at bortezomib in combination with other drugs.
The aim of the trial is to find out if a combination of bortezomib, doxorubicin and dexamethasone helps people who have already had chemotherapy for myeloma.
Who can enter
You can enter this trial if you
Have myeloma that has come back (relapsed) or stopped responding to treatment
Have already had a chemotherapy regime that included doxorubicin and dexamethasone
Are well enough to take part (performance status 0, 1, 2 or 3
Have satisfactory blood test results
Have satisfactory test results for heart function
Are willing to use reliable contraception if there is any chance you or your partner could become pregnant
Are at least 18 years old
You cannot enter this trial if you
Have no myeloma proteins showing up in your blood or urine tests (non secretory myeloma)
Have already had more than 6 cycles of VAD chemotherapy
Have damage to the nerves in your hands or feet (peripheral neuropathy) from earlier chemotherapy
Have had more than one autologous stem cell transplant
Have had any other cancer in the last five years, apart from non melanoma skin cancer or carcinoma in situ of the cervix that has been successfully treated
Have had a plasma exchange in the last 3 weeks
Have had any other experimental drug as part of a clinical trial in the last 4 weeks
Have had bortezomib (Velcade) before
Have had an allergic reaction to boron or mannitol
Have any other medical condition that could affect you taking part in the trial
Are known to be HIV, hepatitis B or hepatitis C positive
Are pregnant or breastfeeding
Trial design
This is a phase 2 trial. It will recruit 69 patients in Ireland and the UK. Everybody taking part will have bortezomib, doxorubicin and dexamethasone.
You have 3 week (21 day) cycles of treatment. You have bortezomib as an injection into a vein on days 1, 4, 8 and 11 of each cycle. This will take a few minutes.
Starting on day 1, you have the doxorubicin slowly over 4 days through an infusion pump. For this, you need to have a central line.
Dexamethasone is a tablet that you take for 4 days at a time. You have it on days 1 to 4, 8 to 11 and 15 to 18 of each treatment cycle.
You will have between 4 and 6 cycles of treatment, depending on how much it is helping you.
Hospital visits
You will see the doctors and have some tests before you start treatment. The tests include
Physical examination
Blood tests
Urine test
Heart scan (Echocardiogram or MUGA
You go to the hospital daily for the first 4 days of each treatment cycle. You see the trial doctors every 2 weeks during your treatment and you have blood tests at each visit. If the doctors think you need to have any other tests or scans, they will discuss this with you.
When you finish treatment, you will have follow up appointments at least every 2 months for a year.
Side effects
Bortezomib is still quite a new drug and there may be some side effects the doctors don't know about yet. In trials so far, the most common side effects have been
Tiredness (fatigue)
Constipation or diarrhoea
Loss of appetite
Weight loss
Fever
A drop in your blood count causing an increased risk of infection, bruising or bleeding problems and tiredness
There is more about the side effects of doxorubicin and steroids on CancerHelp UK.
How to join a clinical trial
Please note: In order to join a trial you will need to discuss it with your doctor, unless otherwise specified.
Please note - unless we state otherwise in the summary, you need to talk to your doctor about joining a trial.
Supported by
Experimental Cancer Medicine Centre (ECMC)
Cancer Trials Ireland
Ortho Biotech
Questions about cancer? Contact our information nurses
CRUK internal database number:
Please note - unless we state otherwise in the summary, you need to talk to your doctor about joining a trial.
Around 1 in 5 people take part in clinical trials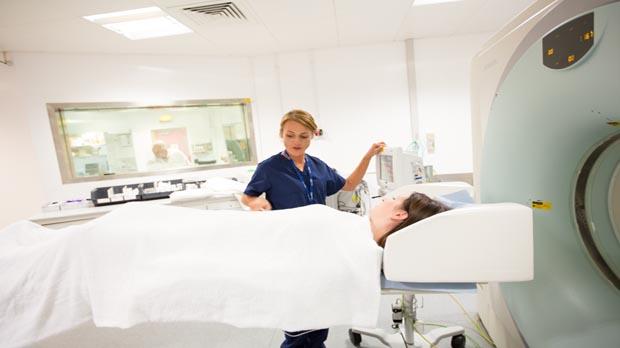 Around 1 in 5 people diagnosed with cancer in the UK take part in a clinical trial.