A trial looking at AQ4N and radiotherapy for advanced cancer of the food pipe (oesophagus) - PH1/081
This trial looked at a new drug called AQ4N with radiotherapy for people with advanced cancer of the food pipe (oesophagus). This trial was supported by Cancer Research UK.
Doctors often use radiotherapy, laser treatment or a stent to help slow down the growth or relieve symptoms of advanced oesophageal cancer.
Most cancers have some cells that have a low level of oxygen (are 'hypoxic'). Hypoxic cells don't respond as well to radiotherapy or chemotherapy as cancer cells with a normal oxygen level.
AQ4N is a new drug that doctors hope will be useful for treating advanced oesophageal cancer. It is called a 'pro drug'. This means that it is not an active drug when you take it. But AQ4N is converted into its active form, called AQ4, inside cancer cells that have a low level of oxygen (hypoxic cells).
In the laboratory, AQ4 makes hypoxic cells more sensitive to radiotherapy. So in theory, radiotherapy would work better on cells that contain AQ4. But doctors were not sure if this would work in people.
This was a phase 1 trial. The aims of this trial were to find out
The best dose of AQ4N to use
What the side effects were
What happened to AQ4N inside the body
Summary of results
The researchers found that AQ4N is a safe drug, without severe side effects, and could be used in further studies with radiotherapy.
The trial team recruited 22 people. Everyone had AQ4N and radiotherapy.
The first person taking part in the trial had a low dose of AQ4N. As they didn't have any bad side effects, the next few people had a slightly higher dose and so on, for 8 different doses.
During this time, the researchers also looked at the effect the drug had on the body, and how it was broken down and cleared from the body. With all this information, the researchers were able to work out the best dose of AQ4N to use with radiotherapy in future trials.
Patients were able to manage with the side effects of AQ4N and these went away after treatment was finished. AQ4N is a deep blue colour, and so the most common side effect was blue colouring of the urine and skin. This had usually gone back to normal within 24 hours. Other side effects included a drop in the number of blood cells, tiredness (fatigue) and sickness. Some of these side effects could also have been caused by the radiotherapy.
The researchers were able to look at the effect AQ4N and radiotherapy had on the cancer in 18 patients. They found that
In 3 people, the cancer had got smaller (researchers call this a partial response )
In 9 people, the cancer stayed the same size (stable disease )
In 6 people, the cancer continued to grow
The researchers said it was too early to know what effect the AQ4N had on these results.
We have based this summary on information from the team who ran the trial. The information they sent us has been reviewed by independent specialists (peer reviewed

) and published in a medical journal. The figures we quote above were provided by the trial team. We have not analysed the data ourselves.
How to join a clinical trial
Please note: In order to join a trial you will need to discuss it with your doctor, unless otherwise specified.
Please note - unless we state otherwise in the summary, you need to talk to your doctor about joining a trial.
Supported by
British Technology Group
Cancer Research UK (Centre for Drug Development)
Other information
This is Cancer Research UK trial number CRUKD/01/017.
CRUK internal database number:
Please note - unless we state otherwise in the summary, you need to talk to your doctor about joining a trial.
Around 1 in 5 people take part in clinical trials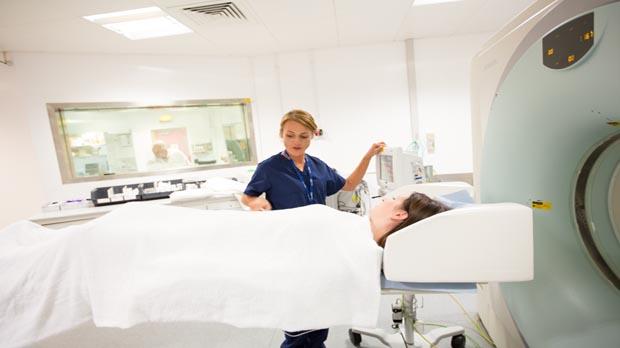 Around 1 in 5 people diagnosed with cancer in the UK take part in a clinical trial.