A trial looking at AEG35156/GEM640 for advanced cancer (PH1/100)
This trial looked at a new treatment called AEG35156/GEM640 for advanced solid tumours and lymphoma (but not for leukaemia). This trial was supported by Cancer Research UK.
Most cells in the body are programmed to die after they have divided a certain number of times. This is called programmed cell death or 'apoptosis'.
XIAP is a protein that blocks cell death. XIAP stands for 'X linked Inhibitor of Apoptosis Protein'. Some cancer cells produce too much XIAP, so the cells don't die when they are supposed to.  This may be why some cancers are resistant to treatments such as chemotherapy or radiotherapy.
AEG 35156/GEM640 is a type of biological therapy called gene therapy. This means that it changes the genetic material (DNA) inside the cancer cell, so the cell is no longer able to make as much XIAP. Doctors hope that if they can reduce the amount of XIAP in this way, the cells will die.
Some people in this trial had AEG35156/GEM640 continuously into a vein for 7 days out of every 21 days. Some had it continuously for 3 days out of every 21 days. Each 21 days (3 weeks) is one cycle of treatment.
The aims of this trial were to find out
The best dose of AEG35156/GEM640 to give
What the side effects are
What happens to AEG35156/GEM640 in the body
If it works as a cancer treatment
Summary of results
The research team found that AEG35156/GEM640 was safe to use, and they found out more about the side effects and what effect it has on the body.
This trial recruited 38 people with advanced cancer. The people taking part had a number of different cancers including breast cancer, bowel cancer, soft tissue sarcoma and melanoma skin cancer. Of the 38 who took part, 22 had treatment for 7 days every 3 weeks, and 16 had treatment for 3 days every 3 weeks.
The first few people in each group had the lowest dose of AEG35156/GEM640. The next few people had a higher dose. And so on, until the research team found the best dose to give. This type of trial is called a dose escalation trial.
As with most treatments, AEG35156/GEM640 did have side effects. The most common side effects were
A change in liver function
A change in how well the blood can clot
Tiredness
Feeling sick
Overall, 21 out of the 22 people in the 7 day group had side effects, and about two thirds of them were classed as serious. And 14 out of the 16 people in the 3 day group had side effects, and about half of them were classed as serious.
The research team took blood tests after each dose of AEG35156/GEM640 to see what effect it had on the body. They found that it did affect the levels of some tumour markers

. The level of XIAP dropped in many patients taking part. But when it dropped, and how long for, varied a lot and the researchers couldn't see a pattern.
They were also able to look at whether AEG35136/GEM640 worked as an anti cancer treatment in 30 of the people taking part. It's difficult to draw any conclusions from a small phase 1 trial, but they found that
The cancer stopped growing in 7 people
The cancer continued to grow in 23 people
The trial team concluded that AEG35156/GEM640 was a safe treatment to use and that is had some effect on tumour markers. They recommend that it is looked at further in other trials.
We have based this summary on information from the team who ran the trial. As far as we are aware, the information they sent us has not been reviewed independently (peer reviewed

) or published in a medical journal yet. The figures we quote above were provided by the trial team. We have not analysed the data ourselves.
How to join a clinical trial
Please note: In order to join a trial you will need to discuss it with your doctor, unless otherwise specified.
Please note - unless we state otherwise in the summary, you need to talk to your doctor about joining a trial.
Chief Investigator
Dr Malcolm Ranson
Dr Duncan Jodrell
Supported by
Cancer Research UK (Centre for Drug Development)
Experimental Cancer Medicine Centre (ECMC)
Other information
This is Cancer Research UK trial number CRUKD/03/040.
If you have questions about the trial please contact our cancer information nurses
Freephone 0808 800 4040
CRUK internal database number:
Please note - unless we state otherwise in the summary, you need to talk to your doctor about joining a trial.
Cara took part in a clinical trial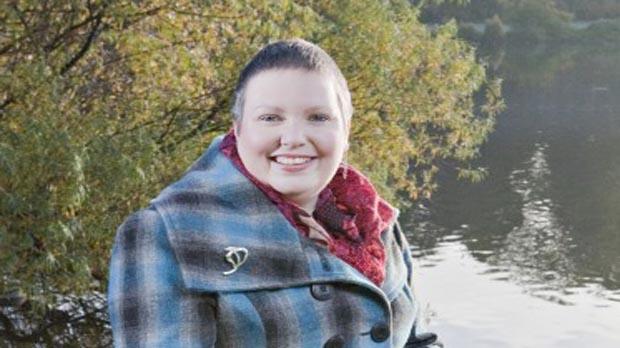 "I am glad that taking part in a trial might help others on their own cancer journey."