A trial looking at standard or high dose treatment for people recently diagnosed with non Hodgkin lymphoma (MISTRAL)
Coronavirus (COVID-19)
We know that this is an especially worrying time for people with cancer and their family and friends. We have separate information about coronavirus and cancer. Please read that information alongside this page. We will update that information as guidance changes.
This trial compared standard treatment with high dose treatment for people newly diagnosed with non Hodgkin lymphoma. It recruited people who had a moderate or high risk of their lymphoma coming back after treatment. This trial was supported by Cancer Research UK.
Doctors usually treat high grade non Hodgkin lymphoma with a combination of chemotherapy drugs called CHOP. But doctors wanted to find out if giving more intensive treatment might work better than standard treatment.
The high dose chemotherapy regimen in this trial included one cycle of CHOP followed by 3 chemotherapy drugs called cyclophosphamide, methotrexate and etoposide. The final phase of treatment is with 2 other chemotherapy drugs called mitoxantrone and melphalan, followed by a stem cell transplant.
The aims of the trial were to compare standard CHOP chemotherapy with high dose treatment to see which is better at treating newly diagnosed non Hodgkin lymphoma. And to find out more about the side effects.
Summary of results
The researchers found that the high dose chemotherapy used in this trial was not a useful treatment for newly diagnosed non Hodgkin lymphoma that has a higher risk of coming back.
This trial recruited 136 people with non Hodgkin lymphoma who had not had treatment for their cancer before.
Half had between 6 and 8 cycles of CHOP
Half had high dose chemotherapy (which included CHOP) followed by a stem cell transplant
In 2003, the researchers did an early analysis of the results they had so far. They looked at how many people were alive for 2 years after treatment and at the side effects. Based on the findings of this, an independent group of doctors and statistics experts decided to close the trial early.
They found it wasn't acceptable to continue with the trial because
There was no benefit in having intensive treatments compared to standard treatment
People in the high dose treatment group had more severe side effects, such as fever and infections, compared with the standard treatment group
RCHOP had replaced CHOP as standard treatment for this patient group
We have based this summary on information from the team who ran the trial. The information they sent us has been reviewed by independent specialists (peer reviewed

) and published in a medical journal. The figures we quote above were provided by the trial team. We have not analysed the data ourselves.
How to join a clinical trial
Please note: In order to join a trial you will need to discuss it with your doctor, unless otherwise specified.
Please note - unless we state otherwise in the summary, you need to talk to your doctor about joining a trial.
Supported by
Cancer Research UK
Haematology Trials Group
NIHR Clinical Research Network: Cancer
Other information
This is Cancer Research UK trial number CRUK/02/008.
Questions about cancer? Contact our information nurses
CRUK internal database number:
Please note - unless we state otherwise in the summary, you need to talk to your doctor about joining a trial.
Around 1 in 5 people take part in clinical trials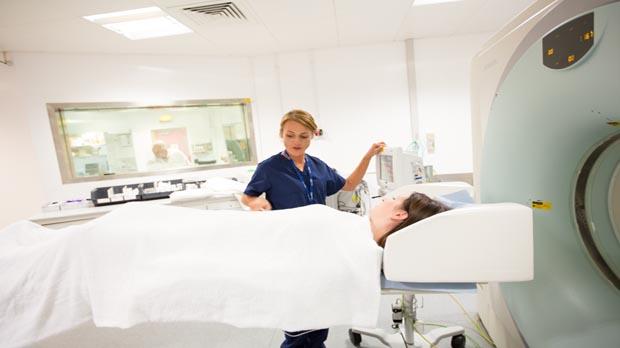 Around 1 in 5 people diagnosed with cancer in the UK take part in a clinical trial.