A trial comparing CT-322 and bevacizumab as treatment with chemotherapy for non small cell lung cancer (CA196005)
Please note - this trial is no longer recruiting patients. We hope to add results when they are available.
Cancer type:
Non small cell lung cancer
This trial is looking at chemotherapy along with either CT-322 or bevacizumab (Avastin) for non small cell lung cancer that is advanced when it is diagnosed, or has come back after surgery or radiotherapy.
Doctors may treat non small cell lung cancer (NSCLC) with surgery or radiotherapy. But if NSCLC is advanced when it is diagnosed, or comes back despite having other treatment, your doctor will suggest chemotherapy.
Paclitaxel and carboplatin are 2 chemotherapy drugs that doctors often use. You may also have a biological therapy.
Bevacizumab is a type of biological therapy called a monoclonal antibody. It blocks a protein called vascular endothelial growth factor (VEGF). VEGF helps cancers to grow blood vessels. Bevacizumab stops the cancer from growing blood vessels, so it is starved and can't grow. Drugs that interfere with the development of a blood supply are called anti angiogenic drugs.
CT-322 is a new type of anti angiogenic drug. The aim of this study is to see if the drug combination of paclitaxel, carboplatin and CT-322 helps people with advanced NSCLC more than paclitaxel, carboplatin and bevacizumab.
Who can enter
You can enter this trial if you
Have non small cell lung cancer that has spread to another part of your body or has caused a collection of fluid around your lungs containing cancer cells (malignant pleural effusion )
Have at least one area of cancer that your doctors can measure and which has not already been treated with radiotherapy
Are well enough to carry out all your normal activities, apart from heavy physical work (performance status of 0 or 1)
Have satisfactory blood test results
Are willing to use reliable contraception during the trial and for 6 weeks afterwards if there is any chance you or your partner could become pregnant
Are at least 18 years old
You cannot enter this trial if you
Have lung cancer that is mainly squamous cell cancer
Have cancer that has spread to your brain
Have had major surgery or radiotherapy in the last 4 weeks, or minor surgery or radiotherapy for symptoms in the last 7 days
Have already had chemotherapy for non small cell lung cancer
Have a medical condition that puts you at an increased risk of bleeding, or you have coughed up more than half a teaspoonful of fresh blood
Take drugs to thin the blood (anti coagulants) unless it is a low dose of aspirin
Have had a stroke or a mini stroke (transient ischemic attack or TIA) in the last year
Have high blood pressure that cannot be controlled with medication
Have had a heart attack in the last 6 months or have any other heart problem that is a cause for concern
Have had a wound in your tummy (abdomen ) that has caused an abnormal opening (a fistula ), or a collection of pus in the abdomen (an abscess) in the last 6 months
Have an ulcer, a wound, or a broken bone that won't heal, or areas of cancer on your skin that are bleeding
Have certain kidney problems – the trial doctors can advise you about this
Have an infection or any other serious medical condition that the trial doctors think could affect you taking part
Have had another cancer in the last 4 years apart from non melanoma skin cancer, cancer in situ of the cervix, or cancer in situ of the bladder
Are known to be sensitive to any of the drugs in this trial
Are known to be HIV positive
Are pregnant or breastfeeding
Trial design
This is a phase 2 trial, which will recruit about 250 people in different countries. It is a randomised trial. The people taking part are put into treatment groups by a computer. Neither you nor your doctor can decide which group you are in. And neither of you will know which group you are in either. This is called a double blind trial.
You have chemotherapy and the trial drugs in cycles of treatment. Each treatment cycle is 3 weeks. You have up to 6 cycles of chemotherapy. But as long as your cancer has not got worse, and you don't have bad side effects, you can carry on having the CT-322 or bevacizumab for as long as it helps you.
People in group A have paclitaxel and carboplatin on day 1 of each 3 week cycle. And they have CT-322 once each week.
People in group B have chemotherapy in the same way. They have bevacizumab on day 1 of each cycle and a dummy drug (placebo

) in weeks 2 and 3.
You have all the drugs through a drip into a vein. It takes about
3 hours to have paclitaxel
Half an hour to have carboplatin
An hour and a half to have the CT-322 or bevacizumab (or dummy drug)
The researchers will ask permission to get a sample of tissue that was taken in the past when you had surgery or a biopsy

. If you don't want to give this sample for research, you don't have to. You can still take part in the trial.
The researchers will use the tissue sample and a blood sample taken at the start of the trial to study your DNA. This is to learn more about how genes may affect the way people respond to the drugs in this trial. They will also use the samples to try and find biomarkers. These are substances in the body that doctors can measure to help them see how a treatment is likely to work.
Hospital visits
You will see the trial doctors and have some tests before you start treatment. The tests include
Physical examination
Blood tests
Urine tests
Heart trace (ECG )
Heart ultrasound (echocardiogram or MUGA scan)
You go to hospital for treatment every week. On day 1 of each treatment cycle, this takes at least 5 or 6 hours. On days 8 and 15 of each cycle, it takes at least an hour and a half. You have regular blood and urine tests throughout the treatment. And you have
A scan every 6 weeks
A heart ultrasound every 9 weeks
You will see the trials doctors again when you finish treatment. You have another ECG and more blood tests. If you are having side effects, the trial team will see you every 4 weeks, until these get better. And a member of the trial team will contact you or your doctor every 3 months to see how you are.
If you stop having treatment for any reason other than your cancer getting worse, you carry on having scans every 6 weeks for 6 months and then every 12 weeks until your cancer gets worse, or you start another treatment.
Side effects
As CT-322 is a new drug, there may be some side effects we don't know about yet. From trials so far, the side effects doctors are aware of include
Tiredness (fatigue)
A mild rash
Loss of appetite
Headache
Joint or back pain
High blood pressure
The side effects of bevacizumab include
Slow wound healing
Damage to your bowel which can cause infection
An increased risk of bleeding or blood clots
Heart or kidney problems
The common side effects of chemotherapy include
Fatigue
Feeling or being sick
Headaches
Aching muscles or joints
Constipation or diarrhoea
A drop in blood cells causing an increased risk of infection, bleeding problems, tiredness and breathlessness
There is more information about the possible side effects of bevacizumab, paclitaxel and carboplatin on CancerHelp UK.
How to join a clinical trial
Please note: In order to join a trial you will need to discuss it with your doctor, unless otherwise specified.
Please note - unless we state otherwise in the summary, you need to talk to your doctor about joining a trial.
CRUK internal database number:
Please note - unless we state otherwise in the summary, you need to talk to your doctor about joining a trial.
Cara took part in a clinical trial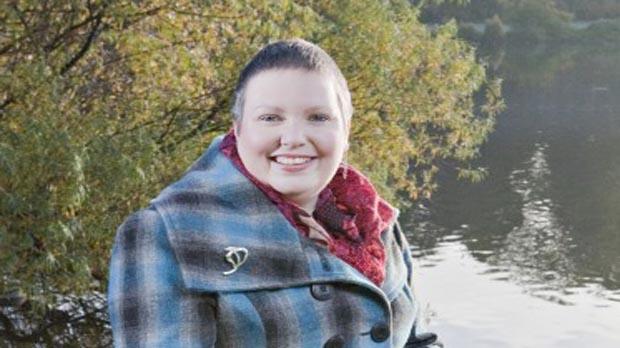 "I am glad that taking part in a trial might help others on their own cancer journey."