A trial of AZD4547 for advanced cancer
Please note - this trial is no longer recruiting patients. We hope to add results when they are available.
This trial is looking at a drug called AZD4547 for solid tumours

that have continued to grow despite all other current standard treatment

.
Doctors use treatments such as surgery, radiotherapy, chemotherapy, hormone therapy and biological therapy to treat cancer. But sometimes cancers continue to grow despite having all the standard treatments. Researchers are looking for new drugs to help people in this situation. In this trial, they are looking at a new drug called AZD4547.
Growth factors are natural body chemicals that control cell growth. They work by binding to receptors, on the surface of cancer cells. This sends a signal to the inside of the cell, which sets off a chain of chemical reactions. AZD4547 is a type of biological therapy that works by blocking the receptor and stopping the signal from a growth factor called fibroblast growth factor (FGF). Drugs that block growth factor signals can stop cancer cells growing and dividing.
The aims of the trial are to
Find the best dose of AZD4547
Learn more about how the drug works and what happens to it in the body
See if patients who have a higher number of copies of FGF receptor genes respond better to the drug
Who can enter
You could enter the 1st part of the trial if you had a solid tumour

that has lots of copies of genes called FGFR1 or FGFR2 (the doctors will check this using a test called FISH).
You can enter the next part of the trial if you have a type of non small cell lung cancer called squamous cell cancer and your tumour has a lot of copies of the FGFR1 gene, or you have cancer of the stomach or cancer at the junction where the stomach meets the oesophagus (gastro oesophageal junction cancer) and your tumour has a lot of copies of the FGFR2 gene.
And as well as the above, for all parts of the trial you
Have cancer that has continued to grow despite all other available treatments
Have at least one area of cancer that your doctors can measure
Have satisfactory blood test results
Are well enough to take part (performance status 0 or 1)
Are willing to use reliable contraception during the trial and for at least 4 weeks afterwards if there is any chance you or your partner could become pregnant
Are at least 25 years old
You cannot enter this trial if you
Have cancer that has spread to your brain unless this has been successfully treated, is not causing any symptoms and you have not needed steroids for at least 4 weeks
Have cancer that is pressing on your spinal cord (spinal cord compression)
Have had chemotherapy or other drugs to treat cancer in the last 3 weeks, apart from drugs called pituitary down regulators for prostate cancer
Have had a drug called mitomycin or one of a group of drugs called nitrosureas in the last 6 weeks
Have had a bone marrow transplant from a donor (allogeneic bone marrow transplant )
Have had an experimental drug as part of another clinical trial in the last month
Have taken drugs that could affect a enzymes called cytochrome P enzymes in the last 2 weeks
Have had surgery in the last 4 weeks
Have had radiotherapy to a small area of the body to treat symptoms in the last 2 weeks, or radiotherapy to a larger area in the last 4 weeks
Have not completely recovered from side effects of other cancer treatment (apart from hair loss)
Have any problems that could affect how you swallow or absorb the trial drug, including sickness that cannot be controlled with medication
Have certain heart problems that affect the rhythm of your heart (the trial doctors can advise you about this)
Have another serious medical condition that cannot be controlled with medication
Have certain eye problems - the trial doctors can advise you about this
Are known to be sensitive to anything in AZD4547 or similar drugs
Are known to be HIV, hepatitis B or hepatitis C positive
Are pregnant or breastfeeding
Trial design
This is a phase 1 trial. In the 1st part of the trial, the researchers worked out the best dose of AZD4547. The trial then went on to recruit 40 people who have squamous cell lung cancer, stomach cancer or gastro oesophageal cancer. This part of the trial is to learn more about AZD4547 and to see if it might help people who have advanced cancer with certain genetic changes.
Before you join this part of the study, the trial team will get a sample of your tumour that was removed when you had surgery or a biopsy

. If there isn't a sample available, they will ask you to have a biopsy.
AZD4547 is a tablet. You take it twice a day. As long as you don't have any bad side effects, you can carry on taking it for as long as it helps you.
The trial team will ask you to take part in some optional extra studies. These include
Having a biopsy taken before starting treatment (if you haven't already had one), another one after about 3 weeks of treatment and a final one when you stop having the trial drug
Giving extra blood samples so the researchers can look for substances to measure, to tell them how a disease is developing or how a treatment is working – these are called biomarkers. They will also look for cancer cells in your blood (circulating tumour cells)
The trial team will also ask your permission to take some extra blood samples that they can use to study your DNA to learn more about how genes can affect the way people respond to this drug and the side effects they may have.
If you won't want to give these extra samples for research, or have any of the extra tests listed above, you don't have to. You can still take part in the main trial.
Hospital visits
You will see the trial doctors and have some tests before you start treatment. The tests include
Physical examination
Heart scan (echocardiogram or MUGA )
Trace of your heart (ECG )
Blood and urine tests
Eye test
A pregnancy test (if you are a woman who could possibly become pregnant)
You go to hospital once a week during the first 3 weeks of treatment. After that, you go to hospital for tests once every 3 weeks. The trial doctors will give you more information about which tests you will have each time and how long the visits are likely to take.
After you finish treatment you see the trial doctors again, and have more blood tests and an ECG.
Side effects
As AZD4547 is a new drug, there may be some side effects we don't know about yet. The possible side effects that researchers already know about include
Dryness of the eyes, mouth and skin
Change to your hair and eyelashes, including loss of hair and eyelashes or sometimes lengthening of eyelashes
Changes to your nails or nailbeds including discolouration of the nails, brittle, split or cracked nails
Increases in the levels of phosphates in the blood which may require medication to bring the levels back to normal
Changes to your eyes such as blurred vision and small areas of thinning or swelling of the outer surface of your eye, or a build up of fluid behind your eyes which may affect your vision - this can be diagnosed using eye tests which are included in the study
Reduced appetite
Tiredness
Tingling sensation in your hands and feet (peripheral neuropathy)
Changes to how well your kidneys work
Your doctor will advise you to avoid or limit certain foods or supplements during the trial as they can affect how AZD4547 works. This includes grapefruit and Seville oranges.
How to join a clinical trial
Please note: In order to join a trial you will need to discuss it with your doctor, unless otherwise specified.
Please note - unless we state otherwise in the summary, you need to talk to your doctor about joining a trial.
Supported by
AstraZeneca
Experimental Cancer Medicine Centre (ECMC)
If you have questions about the trial please contact our cancer information nurses
Freephone 0808 800 4040
CRUK internal database number:
Please note - unless we state otherwise in the summary, you need to talk to your doctor about joining a trial.
Around 1 in 5 people take part in clinical trials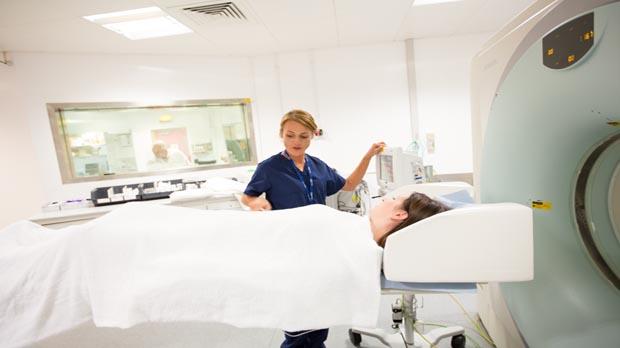 Around 1 in 5 people diagnosed with cancer in the UK take part in a clinical trial.