A study to work out why some people are only diagnosed with cancer when their condition becomes an emergency
Please note - this trial is no longer recruiting patients. We hope to add results when they are available.
Cancer type:
Bowel (colorectal) cancer
This study is recruiting people with lung cancer or bowel cancer who only found out about their disease following a health emergency. The researchers want to try to find out if anything stopped them being diagnosed

earlier.
We know that the UK has poorer cancer survival rates than other similar countries, and that certain types of cancer are diagnosed when the disease is more advanced. Researchers in this study want to understand how it happens that some people with cancer only find out they have the disease when they end up going to hospital as an emergency. They want to find out what happens from the time someone first notices a symptom to them turning up at A&E. And to see what part the patient, medical professionals and the healthcare system play in someone getting diagnosed like this.
A research nurse will talk to patients with either lung cancer or bowel cancer who found out about their disease this way. They will ask about their symptoms, and what made them go to hospital.
The aim of this study is to use what the study shows to develop ways to reduce the number of people who are diagnosed with cancer as an emergency. You will not have any direct benefit from taking part in this study. But in future the results will be used to help people with cancer to be diagnosed sooner.
Who can enter
If you are suitable for this study, a health professional caring for you will ask if you would like to take part. People taking part will be at least 18 years old, and be being cared for by doctors at one of the following
Chelsea & Westminster Hospital Foundation NHS Trust
University Hospital Lewisham NHS Trust
And
Have a new diagnosis of lung cancer or bowel cancer after going to A&E or an Acute Assessment Unit
Been referred by their GP for further investigation for suspected bowel or lung cancer, but they either did not get an appointment, or did not go to it or went to hospital as an emergency before they were able to go to the appointment
You cannot enter this study if you
Have cancer that has spread to your lungs from another cancer, unless this was bowel cancer
Have bowel or lung cancer that was diagnosed and treated before your emergency visit to hospital
Have bowel or lung cancer that was treated but has now come back
Were sent to hospital as an emergency case from a specialist bowel or lung cancer clinic
Trial design
This study will recruit between 250 to 300 people. Everyone taking part will be interviewed by a nurse.
The nurse will ask you to describe your visits to the doctor and symptoms over the last year. The interview will last about 25 minutes, and if you agree will be audio recorded. The researchers will also ask your permission to contact your GP for more medical information. They will treat all of this confidentially

, so no one will be able to link the study results to you.
If English is not your first language and you would like an interpreter during the interview, the study team will arrange this for you.
Hospital visits
If you are still an inpatient, you will have your interview at the hospital. Otherwise, the research nurse will visit you at home or see you at one of your hospital appointments.
Side effects
The team do not think that the interview will cause you any problems. You will be able to stop it at any time if you need to. If you do feel upset by any issues you talk about, the team will tell you who you can go to for further support.
How to join a clinical trial
Please note: In order to join a trial you will need to discuss it with your doctor, unless otherwise specified.
Please note - unless we state otherwise in the summary, you need to talk to your doctor about joining a trial.
Supported by
Chelsea and Westminster Hospital NHS Foundation Trust
Department of Health
NIHR Clinical Research Network: Cancer
If you have questions about the trial please contact our cancer information nurses
Freephone 0808 800 4040
CRUK internal database number:
Please note - unless we state otherwise in the summary, you need to talk to your doctor about joining a trial.
Around 1 in 5 people take part in clinical trials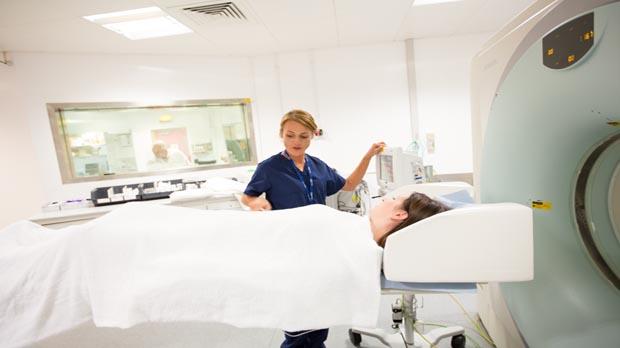 Around 1 in 5 people diagnosed with cancer in the UK take part in a clinical trial.