A study looking at people with melanoma doing self skin examination (ASICA)
Coronavirus (COVID-19)
We know that this is an especially worrying time for people with cancer and their family and friends. We have separate information about coronavirus and cancer. Please read that information alongside this page. We will update that information as guidance changes.
Please note - this trial is no longer recruiting patients. We hope to add results when they are available.
This pilot study is looking at people with melanoma doing an internet based self skin examination after having treatment.
Doctors regularly follow up their patients in clinic after treatment for melanoma. For people who live in country areas this can mean a long trip into the hospital. Researchers are trying to find other ways of doing follow up, so people don't have to come to the hospital.
In this study researchers have developed a way for people to examine their own skin, using an internet based tool. The results are sent to the hospital where they are checked.    
The aims of this study are to find out
How well the self examination on the internet works for people in a remote and rural area
If it is possible to do a randomised trial
Who can enter
You may be able to enter this trial if you live in the North East of Scotland and are having follow up at the hospital after treatment for melanoma.
You cannot enter this trial if you have melanoma of the eye.
Trial design
This is a pilot study. It will recruit 12 people.
You continue to see your melanoma doctor regularly as normal. You also have an electronic tablet with an internet application for carrying out a 'total skin self examination (TSSE)'. A member of the research team will train you on how to do the TSSE. The TSSE is a careful, top to toe examination of your whole skin which includes using a mirror for hard to reach areas.
The internet application
Will remind you when to do the TSSE
How to do the TSSE
What to do if there are any concerns
You do the self examination every month for 6 months. Each time you do your examination, a specialist nurse at Aberdeen will review it. If you need to see the doctor before your next appointment, the nurse will arrange this.  
At the end of the study the researchers will interview you. They want to know how you got on using the self examination application and if you had any difficulties using it. They will audio tape the interview. It will take about 1½ hours.
Hospital visits
You continue your regular appointments with your doctor at the hospital.
The interview at the end of the study can take place at your own home or somewhere else of your choosing.
Side effects
There are no side effects to taking part in this study.
How to join a clinical trial
Please note: In order to join a trial you will need to discuss it with your doctor, unless otherwise specified.
Please note - unless we state otherwise in the summary, you need to talk to your doctor about joining a trial.
Supported by
Engineering and Physical Sciences Research Council (EPSRC)
National Institute for Health Research Cancer Research Network (NCRN)
Questions about cancer? Contact our information nurses
CRUK internal database number:
Please note - unless we state otherwise in the summary, you need to talk to your doctor about joining a trial.
Around 1 in 5 people take part in clinical trials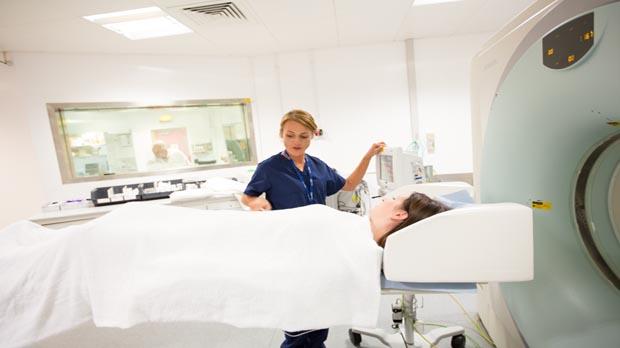 Around 1 in 5 people diagnosed with cancer in the UK take part in a clinical trial.