A study looking at giving pemetrexed at home for non small cell lung cancer
Please note - this trial is no longer recruiting patients. We hope to add results when they are available.
Cancer type:
Non small cell lung cancer
This study is looking at giving long term pemetrexed at home for non small cell lung cancer (NSCLC).
Doctors often treat non small cell lung cancer with chemotherapy.  After a course of treatment with chemotherapy, doctors might suggest having long term treatment with pemetrexed. This is called maintenance therapy.
To have pemetrexed as maintenance therapy you usually go to the hospital every 3 weeks.  But the researchers think that people could have pemetrexed treatment safely at home.  
The aims of this study are to find out
If you can have pemetrexed safely at home
How satisfied people are with having treatment at home
How it affects quality of life
How much time the nurse needs to give pemetrexed at home and what equipment they use
Who can enter
You may be able to enter this study if
You have non small cell lung cancer that is stage 3B or 4 and is the non squamous type - your doctor can advise you about this
You have had 4 cycles of treatment with a platinum drug, such as cisplatin or carboplatin, combined with another chemotherapy drug 
Your cancer has not continued to grow after chemotherapy
You can start treatment in the next 3 to 6 weeks
You have satisfactory blood test results
You are well enough to carry out all your normal activities, apart from heavy physical work (performance status of 0 or 1)
You are willing to use reliable contraception while having treatment and for 6 months after if there is any chance you or your partner could become pregnant
You are willing to  follow instructions for having chemotherapy at home and have family or a friend who is willing to support you with this
You are at least 18 years old
You cannot enter this study if you
Have had radiotherapy to more than a quarter of your bone marrow or to all of your pelvis
Have a serious heart problem or have had a heart attack in the past 6 months
Have symptoms that your cancer has spread to your brain or spinal cord – you may be able to join if the cancer spread is well controlled without taking medications such as steroids
Have another cancer that could affect you taking part in this trial
Are having another anti cancer treatment
Have had an experimental drug, or used an experimental device, as part of another clinical trial in the past month
Have already taken part in this study
Are still having side effects from any previous treatment apart from hair loss
Are taking aspirin or another non steroidal anti inflammatory drug (NSAIDs)
Are not able, or not willing, to take folic acid or vitamin B12
Can't or don't want to take steroids
Have had vaccinations for yellow fever in the past month
Are pregnant or breastfeeding
Trial design
This is a phase 2 study.  It will recruit 50 people. Everyone taking part will have pemetrexed.  
Pemetrexed is a liquid. You have it through a drip into a vein over 10 minutes. You have it once every 3 weeks.  Each 3 week period is called a cycle of treatment.  
You have your first treatment as an outpatient in the hospital. A specially trained nurse will give all your other treatments at home.  They will contact you before your next treatment is due to make a time to come to your home to give it.  You then continue to have your treatments at home.
To help control the side effects of pemetrexed you will also take dexamethasone, folic acid

and vitamin B12

.
You or your doctor may decide at any time it is best not to continue with having treatment at home.  If this happens you may be able to continue having pemetrexed at the hospital if your doctor thinks it is helping you.
You can continue to have pemetrexed as long as your doctor thinks it is still helping you and the side effects aren't bad.   
The researchers will ask you to fill in 2 questionnaires before starting treatment, every 3 weeks during treatment and a month after finishing treatment.  They will ask you about any side effects, or symptoms, you might have and how you have been in the past week.  This is called a quality of life study.
Hospital visits
You see the doctor before taking part in this study and have some tests.  These tests include
During treatment, the nurse will visit you at home a few days before your treatment is due to take some blood tests. On the day of treatment they will do a physical examination before starting your treatment. At regular times you will also go to the hospital to have a CT scan, MRI scan or chest X-ray.
A month after finishing treatment, you may see the doctor at the hospital or the nurse at your home. At this appointment, you will have a physical examination and blood tests.
Side effects
The most common side effects of pemetrexed can include
We have more information about pemetrexed in our cancer drugs section.
Dexamethasone is a steroid. Side effects can include, swelling from a build up of fluid, high blood pressure, increased appetite, mood swings and weight gain. There is more information about the side effects of steroids in our cancer drugs section.
The possible side effects of folic acid tablets include an allergic reaction and rarely, a mild stomach upset. You have vitamin B12 injections into a muscle. These can be a little painful and some people may have a reaction to the injections at the injection site.
How to join a clinical trial
Please note: In order to join a trial you will need to discuss it with your doctor, unless otherwise specified.
Please note - unless we state otherwise in the summary, you need to talk to your doctor about joining a trial.
Supported by
Eli Lilly and Company Limited
CRUK internal database number:
Please note - unless we state otherwise in the summary, you need to talk to your doctor about joining a trial.
Around 1 in 5 people take part in clinical trials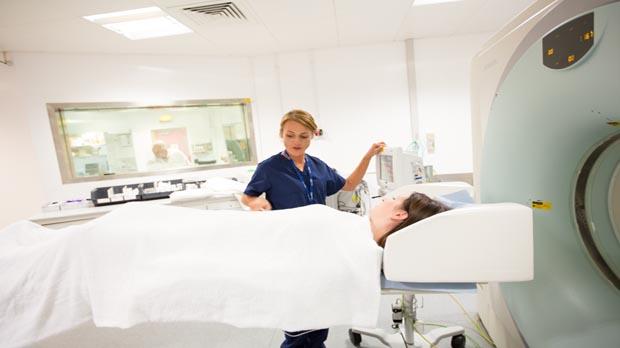 Around 1 in 5 people diagnosed with cancer in the UK take part in a clinical trial.