A study looking at why some families are more at risk of melanoma
This study was looking at why people in some families are more likely to develop melanoma than people in other families.
Genes

are coded messages that tell cells how to behave. If certain genes are faulty or missing, you are more likely to develop melanoma. Another risk factor for melanoma is sunlight. Scientists thought that if your cells carry one of the faulty genes, sunlight exposure might make it even more likely that you may develop melanoma.
Researchers studied lots of families at high risk of melanoma, to see if they could work out factors they had in common with each other.
The aims of this study were to look at
Genetic risk factors for melanoma
Whether your surroundings increase your chance of developing melanoma (environmental risk factors)
Summary of results
The researchers looked at a large number of families and focused on 2 genes called CDKN2A and CDK4. If one of these inherited genes is faulty, people in the family are at an increased risk of developing melanoma.
CDKN2A and CDK4 are known as high penetrance genes. This means that they significantly increase the risk of melanoma if they are faulty.
The researchers point out that families with a change to the CDK4 gene are very rare, and they are continuing to look for other gene faults that increase risk of melanoma.
The study team are working with researchers in other countries in a group called the Melanoma Genetics Consortium. (GenoMEL). They have found that families with a high penetrance gene who live in sunny climates are at an even higher risk of melanoma. The GenoMEL website has information for people who have a strong family history of melanoma and discusses things to bear in mind if you are thinking about genetic testing.
We have based this summary on information from the team who ran the trial. The information they sent us has been reviewed by independent specialists (peer reviewed

) and published in a medical journal. The figures we quote above were provided by the trial team. We have not analysed the data ourselves.
How to join a clinical trial
Please note: In order to join a trial you will need to discuss it with your doctor, unless otherwise specified.
Please note - unless we state otherwise in the summary, you need to talk to your doctor about joining a trial.
Chief Investigator
Professor Julia Newton-Bishop
Supported by
Cancer Research UK
Experimental Cancer Medicine Centre (ECMC)
NIHR Clinical Research Network: Cancer
The Leeds Teaching Hospitals NHS Trust
CRUK internal database number:
Please note - unless we state otherwise in the summary, you need to talk to your doctor about joining a trial.
Charlie took part in a trial to try new treatments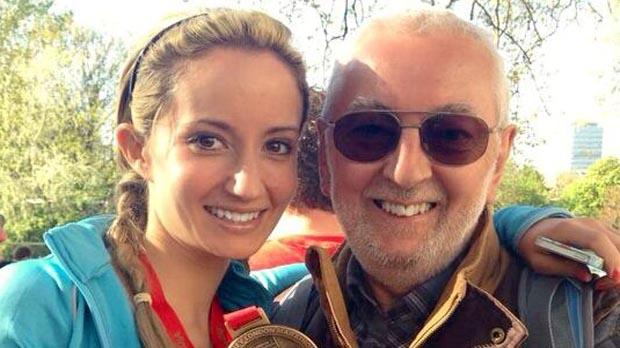 "I think it's really important that people keep signing up to these type of trials to push research forward."