A study looking at the relationship between how people score the pain they have and how they rate their quality of life (GWCA1349)
Please note - this trial is no longer recruiting patients. We hope to add results when they are available.
This study is looking at scales and questionnaires that doctors use to assess patients' pain, general health and any disruption to their sleep. The people taking part have chronic pain caused by cancer.
If you have chronic pain, your doctor may use a number scale to score how bad the pain is. But researchers want to learn more about the relationship between your pain score and how you rate your quality of life.
In this study, they will compare the score on a pain scale with answers to a questionnaire about your mobility, how well you can manage your usual activities such as washing and dressing, and whether you feel anxious or depressed. They will also ask people whether their pain is causing them problems sleeping.
Who can enter
You cannot volunteer to join this study. Your doctor may ask you to take part if you
Have chronic pain caused by cancer and you need to take painkillers called opioids, such as tramadol or morphine
Have been taking a stable dose of painkillers for at least a week
Are at least 18 years old
You cannot join this study if any of these apply. You
Have taken part in another trial in the last 2 weeks
Have taken any recreational or illegal drugs in the last 2 days
Trial design
If you agree to take part, the study team will collect some information about you. This includes your age, gender and race. They will ask about your cancer, any treatment you've had and the painkillers you take. And they will ask if you have been diagnosed with depression, or take medication for depression (anti depressants).
They will then ask you to
Rate your pain on a numeric scale
Complete a questionnaire about your general health
Use another number scale to rate how much your sleep is disturbed
All the information you give is confidential

. It will not be possible to identify you in any results from the study.
Hospital visits
There are no extra hospital visits. You can fill in the questionnaire and complete the number scales when you are at a planned hospital appointment.
Side effects
There are no side effects from taking part in this study.
How to join a clinical trial
Please note: In order to join a trial you will need to discuss it with your doctor, unless otherwise specified.
Please note - unless we state otherwise in the summary, you need to talk to your doctor about joining a trial.
Supported by
GW Pharma
NIHR Clinical Research Network: Cancer
CRUK internal database number:
Please note - unless we state otherwise in the summary, you need to talk to your doctor about joining a trial.
Charlie took part in a trial to try new treatments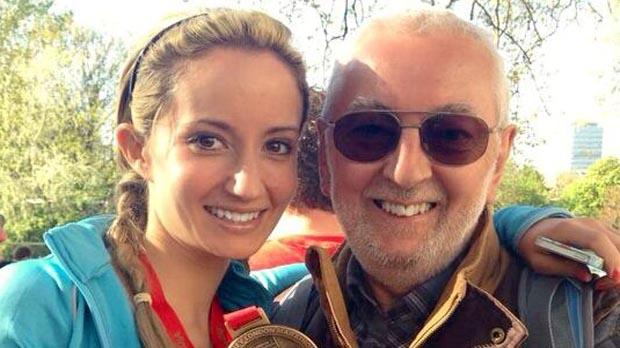 "I think it's really important that people keep signing up to these type of trials to push research forward."