A study looking at resveratrol before surgery for colorectal cancer
Please note - this trial is no longer recruiting patients. We hope to add results when they are available.
Cancer type:
Bowel (colorectal) cancer
This study is looking at the antioxidant resveratrol to see where it goes in the body after you take it, and whether it can kill bowel (colorectal) cancer cells.
Surgery is usually the main treatment for bowel cancer. You may also have chemotherapy or radiotherapy. Researchers are looking at a chemical called resveratrol, to see if it could also help to treat bowel cancer. Resveratrol is a natural antioxidant

that protects cells against damaging oxygen particles (free radicals). Resveratrol is in grapes, mulberries, peanuts and red wine. We know from research that resveratrol helps to kill bowel cancer cells in the laboratory.
Researchers want to see what happens to resveratrol in the body. Your body does not use all the resveratrol you eat or drink. Some of it may stay in the lining (mucosa) of your digestive system

. From there, it may work directly on cells that are, or may become, bowel cancer cells. This study will look at samples of tissue and blood from people with bowel cancer, after they have taken resveratrol.
You will not have any direct benefit from taking part in this study, and it is unlikely to change your treatment plan in any way. But the results of the study will be used to help people with cancer in the future. The aim of this study is to find out
How well resveratrol is absorbed by the body
How much resveratrol reaches the large bowel and is absorbed by cancer cells
Who can enter
This study is split into 2 stages. The stage you join depends on whether you know if you have bowel cancer or are still having tests.
You can enter this trial if you
Have primary bowel cancer (colorectal adenocarcinoma) that can be removed with surgery or are waiting for an endoscopy to find out if you have bowel cancer
Are willing to avoid vitamin supplements and large quantities of food containing resveratrol for the length of the study
Are willing to avoid any medication that is not essential (including anti inflammatory painkillers such as ibuprofen or other NSAIDs) from at least 24 hours before your first resveratrol dose until after your bowel surgery
Have satisfactory blood test results (to join stage 2 of the study)
Are well enough to take part (performance status 0, 1 or 2)
Are willing to use reliable contraception if there is any chance that you or your partner could become pregnant
Are over 18 years old
You cannot enter this study if you
Have had radiotherapy or chemotherapy within 4 weeks of having an endoscopy with biopsy (stage 1 of study) - or are having radiotherapy or chemotherapy before your surgery (stage 2 of study)
Have had any other cancer in the last 5 years except non melanoma skin cancer
Have a stomach ulcer
Are not well enough to have a general anaesthetic
Have taken part in any other clinical trial in the past 6 months
Are taking medication that could interfere with the results of the study, including blood thinning drugs (anti coagulants), NSAIDs and steroids (you must not stop taking medication without speaking to your doctor)
Drink more than 21 units of alcohol per week (women) or 28 units (men)
Are pregnant or breastfeeding
Trial design
This is a phase 1 study. It will recruit 20 people. This study is split into 2 stages. If you are waiting for an endoscopy to see if you have bowel cancer, you will start at stage 1. If you have already had bowel cancer diagnosed, you will start at stage 2.
If you join at stage 1, you will see the study doctor before your endoscopy and have a physical examination and some blood and urine tests. During the endoscopy, you will have routine tissue samples (biopsies) taken, plus 12 more samples from your bowel. After the endoscopy, you will need to avoid any foods containing resveratrol until you finish the study. You will have a list of the food and drinks to avoid.
If your biopsy results confirm that you need surgery for bowel cancer, you will enter stage 2 of the study.
At stage 2 you will see the doctor and have your height and weight measured, and a blood test. You will have a supply of resveratrol tablets to take home, with a calendar to show you when to take it. You will take resveratrol each evening for 8 doses, starting 8 days before your surgery. You will also have a blood test within a week of starting resveratrol.
Before your surgery, you will have a blood and urine test. During your surgery, you will have more blood taken, and 2 tissue samples removed from your bowel.
After your surgery you will continue to see your usual cancer doctor in the same way as you did before the study.
Hospital visits
You will need to make 2 extra hospital visits for the study. These will be
At the start of stage 2, to collect your resveratrol tablets and have a blood test
Within a week of starting resveratrol, for another blood test
Other blood tests and biopsies will be taken during your endoscopy or surgery so will not cause extra visits to the hospital.
Side effects
Researchers are in the early stages of testing resveratrol as a cancer treatment. There may be some side effects they don't know about yet. In other studies, blood test results showed slight changes in
How well your blood clots
How well your liver works
The research team will monitor you closely, and you should tell them about any problems you have.
How to join a clinical trial
Please note: In order to join a trial you will need to discuss it with your doctor, unless otherwise specified.
Please note - unless we state otherwise in the summary, you need to talk to your doctor about joining a trial.
Supported by
Experimental Cancer Medicine Centre (ECMC)
National Cancer Institute (NCI)
University Hospitals NHS Trust
Leicester
University of Leicester
CRUK internal database number:
Please note - unless we state otherwise in the summary, you need to talk to your doctor about joining a trial.
Cara took part in a clinical trial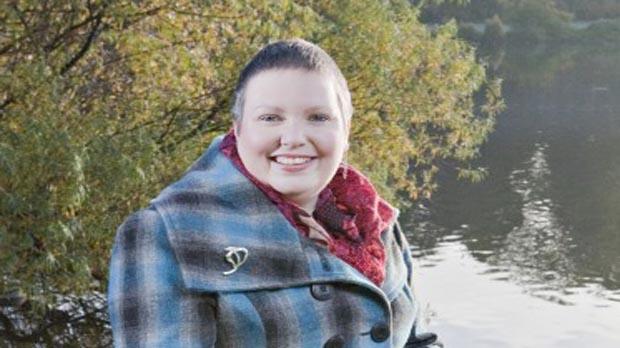 "I am glad that taking part in a trial might help others on their own cancer journey."