A study looking at the information older women need to make decisions about breast cancer treatment
Please note - this trial is no longer recruiting patients. We hope to add results when they are available.
This is a study to get a better understanding of what older women think about different treatments for breast cancer and the type of support they need when making decisions about treatment.
If you are diagnosed with breast cancer, there may be different treatment options for you to consider. These can include surgery to remove the cancer or hormone therapy tablets to control the cancer.
Deciding which treatment to have can be difficult. Researchers want to learn more about what might help women over 75 who are in this situation.
This study is part of a larger project aiming to develop a tool to help older women make decisions about breast cancer treatment. The aim of this part is to understand more about out what older women think about the different types of breast cancer treatment, and what information and support they would like when making decisions about treatment.
You will not get any direct benefit from taking part in this study. The information that is collected will be used to help older women making treatment choices in the future.
Who can enter
You may be invited to join the study if you
Are a woman and are at least 75 years old
Have been diagnosed with breast cancer in the last 5 years
Were offered the choice of having either surgery or hormone therapy when you were diagnosed
You cannot volunteer to enter this study and you cannot take part if you have breast cancer that has spread into the tissue surrounding your breast (locally advanced cancer) or that has spread to another part of your body.
Trial design
As part of this study, the researchers interviewed a number of women. They asked them about their breast cancer treatment and how they decided which treatment to have.
The researchers also asked what women thought of the information and support they received. And what they thought about different ways of presenting information, such as leaflets, videos, audiotapes, booklets etc.
The researchers then asked a number of women to fill out a questionnaire to try to find out the views of older women about different types of treatment for breast cancer. Some of the women taking part had already taken part in an interview, some had not.
The questionnaire asks women how they feel decisions about their cancer should be made. The researchers would also like to know what information older women would like to help them decide what type of treatment they would prefer.
The researchers hope that the information they gather in this study will help to support women who are given a choice of treatment in the future.
Hospital visits
You can complete the questionnaire at home and return it in a pre-paid envelope. It takes about 20 minutes to do. There will be a letter with it asking if you would be interested in taking part in future aspects of the study.
Side effects
There are no side effects associated with taking part in this study. 
How to join a clinical trial
Please note: In order to join a trial you will need to discuss it with your doctor, unless otherwise specified.
Please note - unless we state otherwise in the summary, you need to talk to your doctor about joining a trial.
Supported by
NIHR Clinical Research Network: Cancer
Sheffield Hallam University
Sheffield Teaching Hospitals NHS Foundation Trust
University of Sheffield
CRUK internal database number:
Please note - unless we state otherwise in the summary, you need to talk to your doctor about joining a trial.
Caroline took part in a clinical trial for breast cancer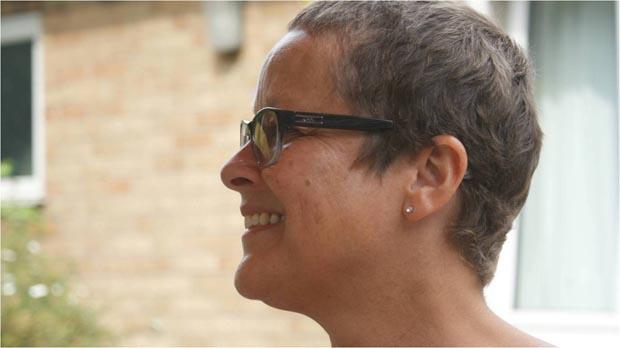 "I had treatment last year and I want to give something back."