A study looking at family history and ovarian cancer (the familial ovarian cancer register or FOCR)
This study was looking at families affected by ovarian cancer to find out more about factors that could increase the risk of the disease.
Ovarian cancer that runs in families is sometimes called familial

ovarian cancer. We know that a family history is an important risk factor for ovarian cancer. This could be due to inherited genetic faults in genes such as BRCA1

or BRCA2

. But there may be other genes (and other factors) that we don't know about yet that can also increase risk.
This study started in 1991 as the UKCCCR study of familial ovarian cancer. It later became the UK Familial Ovarian Cancer Register (FOCR). It has collected information from a large number of families where at least 2 people have been diagnosed with ovarian cancer. The researchers collected medical information and family history details. They also collected blood and tissue samples from some of the people who took part.
The general aim of the study was to look at familial factors that might be important in increasing the risk of ovarian cancer.
Summary of results
More than 1,200 women from about 400 families have taken part since the study started.
The research team found a change to the BRCA1 or BRCA2 gene in about half the families they tested. But it has not been possible to test all the families on the register.
They have used the information gathered to help them estimate
The risk of ovarian and breast cancer in women with a strong family history
The risks of other types of cancer in families who have an altered BRCA gene
Following up the families for longer will help them to fine tune these risks. The researchers will also continue to look for new genes that are associated with an increased risk of ovarian cancer.
We have based this summary on information from the team who ran the trial. The information they sent us has been reviewed by independent specialists (peer reviewed

) and published in medical journals.  The figures we quote above were provided by the trial team. We have not analysed the data ourselves.
How to join a clinical trial
Please note: In order to join a trial you will need to discuss it with your doctor, unless otherwise specified.
Please note - unless we state otherwise in the summary, you need to talk to your doctor about joining a trial.
Supported by
Cancer Research UK
Experimental Cancer Medicine Centre (ECMC)
University of Cambridge
CRUK internal database number:
Please note - unless we state otherwise in the summary, you need to talk to your doctor about joining a trial.
Cara took part in a clinical trial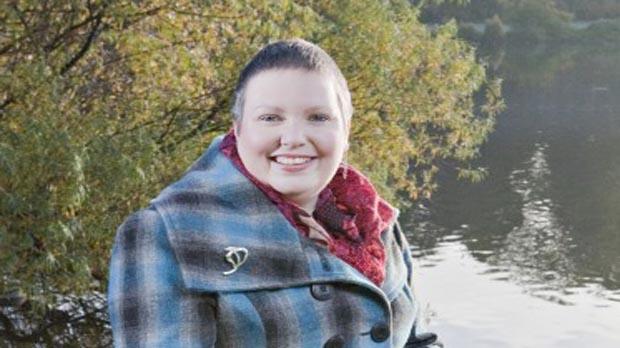 "I am glad that taking part in a trial might help others on their own cancer journey."