A study looking at chemotherapy and biological therapy for lymphoma of the brain or spinal cord (TIER)
Please note - this trial is no longer recruiting patients. We hope to add results when they are available.
This study is looking at a new combination of cancer drugs for primary central nervous system lymphoma. Central nervous system lymphoma is called CNS lymphoma for short. It is a cancer of the lymphatic system

that starts in the brain or spinal cord.
More about this trial
CNS lymphoma is usually a type of non Hodgkin lymphoma called diffuse large B cell lymphoma (DLBCL). It is a type of high grade lymphoma. High grade lymphomas generally grow more quickly than low grade lymphomas.
Doctors often treat CNS lymphoma with chemotherapy. Sometimes the lymphoma does not respond to chemotherapy or it comes back after treatment. In this situation there is no standard treatment

. So doctors are looking at giving a new combination of the following cancer drugs
The aims of the study are to
Discover the best dose of thiotepa
See how well the combination of thiotepa, ifosfamide, etoposide and rituximab works for CNS lymphoma
Who can enter
You may be able to join this study if all of the following apply. You
Have diffuse large B cell lymphoma that started in your brain and spinal cord has come back after previous treatment or has not responded to treatment
Have had at least 1 or 2 chemotherapy treatments that included the drug methotrexate
Have satisfactory blood test results
Have satisfactory heart and lung test results
Are well enough to be up and about for at least half the day (performance status 0, 1 or 2)
Are able to have MRI scans
Are willing to use reliable contraception for a month before starting treatment and for 12 months afterwards if there is any chance you or your partner could become pregnant
Are at least 16 years old
You cannot join this study if any of these apply. You
Have lymphoma anywhere in your body other than your brain and spinal cord
Have had chemotherapy in the last 4 weeks
Have had radiotherapy to your brain in the last 6 months
Have had a stem cell transplant in the last 12 months and the treatment included the drug thiotepa
Have had previous treatment with the combination of the drugs rituximab, ifosfamide and etoposide (R-IE) in the last year
Have a long term or current infection that needs treatment with antibiotics
Are known to be HIV or hepatitis C positive
Have hepatitis B infection
Are pregnant or breastfeeding
Trial design
This study is in 2 parts and is called a phase 1/ 2 study.  Doctors need around 40 people to take part. In the first part of the study (phase 1), the study team are looking at the maximum safe dose of thiotepa they can give when it is used in combination with ifosfamide, etoposide and rituximab. This part of the trial has now closed. 
The second part of the trial (phase 2) is now open. It will look at how well the treatment works.
You have treatment every 3 weeks. Each 3 week period is called a cycle of treatment. You have 2 cycles. After this your doctor will decide if you should have another 1 or 2 cycles.
You have all of the drugs through a drip into a vein (intravenously). You have them over 5 days.
On day 1 you have rituximab
On day 2 you have etoposide, ifosfamide and rituximab
On day 3 you have ifosfamide
On day 4 you have ifosfamide
On day 5 you have thiotepa
Some people can have a reaction to rituximab causing flu like symptoms such as a fever, chills and shivering (rigors), a headache and feeling sick. If you have a reaction to the rituximab on day 1 the second dose may be delayed to day 3 or 4.
Most people will have their treatment as an inpatient in hospital but if you are well enough you could have the treatment as an outpatient. If you have treatment as an outpatient, each visit will take between 2 to 6 hours.
The study team will ask for some extra samples of blood that would be taken at the same time as other blood tests. They will also ask for samples of your lymphoma that was removed when you had a biopsy. This would be from when your lymphoma was first diagnosed and when it came back or when treatment stopped working. You would not need to have an additional biopsy.
If you don't want to give these samples for research, you don't have to. You can still take part in the study.
After you finish the study treatment, you may need further treatment with radiotherapy or you may able to have a transplant. If this is the case your doctors will speak with you.
Hospital visits
You see the study team and have some tests before you start treatment. These may include
Physical examination
Eye tests
A neurological assessment (the doctor will ask a series of questions and ask you to do a few simple exercises)
MRI scan of your brain and spine
PET-CT scan or CT scan of your neck, chest, tummy (abdomen), and the area between your hips (pelvis)
You have treatment every 3 weeks. During treatment you will have regular blood tests. After you have had 2 cycles of treatment you will have another neurological assessment and an MRI scan. You may also have more eye tests and another lumbar puncture.
After you finish treatment you will see the doctors about 4 weeks later. At this visit you will have a neurological assessment, blood tests and an MRI scan. You will then see the doctors every 3 to 4 months for up to 2 years. At these visits you will have blood tests and a neurological assessment. You will have a CT scan 3 to 4 monthly in the first year and then a final scan at 2 years.
Side effects
The following are common side effects of thiotepa, ifosfamide, etoposide and rituximab
An increased risk of getting an infection from a drop in white blood cells. It is harder to fight infections and you can become very ill. You may have headaches, aching muscles, a cough, a sore throat, pain passing urine, or you may feel cold and shivery.
Tiredness and breathlessness due to a drop in red blood cells (anaemia)
Bruising easily or bleeding due to a drop in blood cells called platelets. You may have nosebleeds, bleeding gums after brushing your teeth, or lots of tiny red spots or bruises on your arms or legs (known as petechia)
Tiredness (fatigue) during and after treatment
Pain in your muscles, joints or bones
A skin rash which may be itchy. This may happen more in areas where you have had radiotherapy 
Confusion, dizziness, problems concentrating, extreme lack of energy (lethargy), anxiety, hallucinations and trouble sleeping
Hearing problems
Eye problems (infection, tear duct problems, or cataracts)
Lung problems (shortness of breath, cough, wheezing or chest pain)
Irritation of your bladder and kidneys
Low blood pressure or raised blood pressure
Changes to the way your liver works
Changes to the way your kidneys work
Changes to your heartbeat (arrhythmia)
A reaction when you have the drugs, causing flu like symptoms such as a fever, chills and shivering (rigors), a headache and feeling sick
Swelling (often of the face or in the lungs)
Loss of fertility (ability to have children)
There is also a small increased risk of developing another cancer particularly an acute leukaemia. This happens a number of years after treatment. The study team can tell you more about this and all the side effects associated with treatment in this study. 
We have more information about
How to join a clinical trial
Please note: In order to join a trial you will need to discuss it with your doctor, unless otherwise specified.
Please note - unless we state otherwise in the summary, you need to talk to your doctor about joining a trial.
Supported by
Adienne
Bloodwise
Experimental Cancer Medicine Centre (ECMC)
University of Birmingham
CRUK internal database number:
Please note - unless we state otherwise in the summary, you need to talk to your doctor about joining a trial.
Cara took part in a clinical trial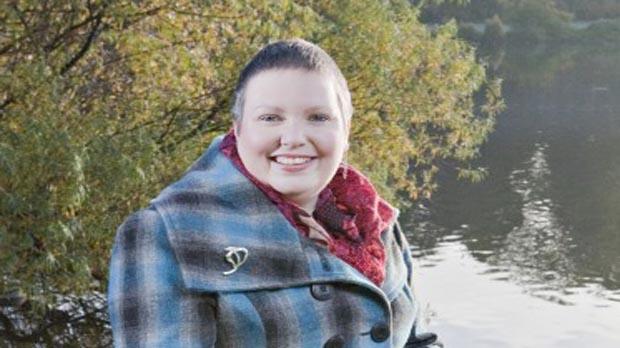 "I am glad that taking part in a trial might help others on their own cancer journey."