A study to find out why some people have not taken part in the NHS Bowel Screening Programme (BUCCS)
Cancer type:
Bowel (colorectal) cancer
This study interviewed people in the North East of England who had not responded to their invitation to take part in the NHS Bowel Cancer Screening Programme.
More about this trial
Screening means looking for early signs of a particular disease in people who do not have symptoms. If you are in the age range for the Bowel Cancer Screening Programme, you receive a letter asking if you would like to take part. This comes with a booklet about the programme, and a kit to collect a very small amount of stool (faeces), which you send back in a hygienic envelope.
Researchers believe there could be 20,000 fewer deaths from bowel cancer over the next 20 years if 6 out of every 10 people (60%) took this test. But the number actually taking the test is lower than this. And we know that men, younger people, those from the Indian subcontinent and people living in less wealthy areas are less likely to take part in bowel cancer screening.
In this study, researchers talked to people who had not  returned their screening kit, to try to understand why this is.
The aims of this study were to
Find out why people didn't take part in the bowel cancer screening programme
Look at possible ways of increasing the number of people taking part
Summary of results
The researchers collected information on why people had not responded to their Bowel Cancer Screening Programme invitation. They found that there were a lot of reasons why this happens.
The study team invited people who had not taken part in screening to join the study. Most of these were registered with GP surgeries in low income areas. 59 people agreed to take part. Of those,
27 were interviewed and asked their reasons for not taking part
32 did not want to be interviewed, but gave written reasons why they had decided not to take part
The main reasons people gave for not yet taking part in screening were that they
Were already seeing a doctor
Had been tested for bowel cancer
Had difficulties with the practicalities involved in completing and returning a kit
Had other health issues which made returning a kit difficult
Had experienced stressful life events or had other priorities at the time they received their kit
Wanted to avoid further testing or bad news
Thought screening didn't apply to them
The researchers found that
Not everyone they spoke to had chosen not to return a kit
Some people had avoided or delayed making a decision and others had wanted to but had not got round to it or had not been able to
Many people were not aware of the screening programme before they received an invitation
Most people thought that screening was useful
Most people had a positive attitude towards screening
Many people wanted to take part or would  think about taking part in the future
Some people were influenced by their family and friends
Some people thought that collecting a sample of their own faeces was distasteful and unhygienic, but this was rarely the main reason for not returning a kit
A decision not to take part could change with time depending on personal situations and beliefs
The study team looked at all the information collected.  They suggest encouraging people to take part by
Continuing to send repeat invitations and reminders
Having a health care professional advise them
Making the screening test easier and more practical
The researchers concluded that there were a lot of reasons why people did not take part in the NHS Bowel Cancer Screening Programme. But in most cases it wasn't because people had a negative attitude towards screening, or had decided not to return the kit.
We have based this summary on information from the team who ran the trial. The information they sent us has been reviewed by independent specialists (peer reviewed

) and published in a medical journal. The figures we quote above were provided by the trial team. We have not analysed the data ourselves.
How to join a clinical trial
Please note: In order to join a trial you will need to discuss it with your doctor, unless otherwise specified.
Please note - unless we state otherwise in the summary, you need to talk to your doctor about joining a trial.
Supported by
Durham University
NHS Bowel Cancer Screening Programme
NIHR Clinical Research Network: Cancer
NIHR Research for Patient Benefit (RfPB) Programme
Primary Care Research Networks
South Tyneside Foundation Trust
University College London (UCL)
University of Edinburgh
If you have questions about the trial please contact our cancer information nurses
Freephone 0808 800 4040
CRUK internal database number:
Please note - unless we state otherwise in the summary, you need to talk to your doctor about joining a trial.
Alan took part in a clinical trial for bowel cancer patients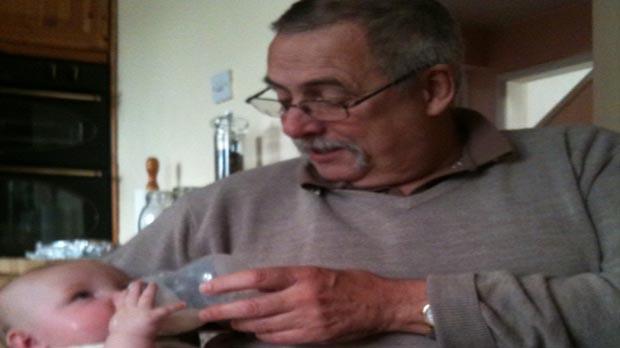 "I think it's essential that people keep signing up to these type of trials to push research forward."